The Irish premiere of Lynne Sachs' celebrated feature Film About a Father Who screens at Cork International Film Festival alongside the preview screening of Myrid Carten's short film Sorrow had a baby. Both artists will be in attendance at Triskel for a discussion of their work following the cinema screening.
Both Film About a Father Who and Sorrow had a baby deal, in very different ways, with familial legacy incorporating personal archives and pushing against the traditional boundaries of documentary practice. Myrid Carten's film Sorrow had a baby is also the first film produced through aemi's annual film commissioning programme, supported by Arts Council of Ireland.

Myrid Carten, Sorrow had a baby, 2021, Ireland, 16 minutes
aemi Film Commission 2021
'I absorbed the women in my life as I would chloroform on a cloth laid against my face.' – Vivian Gornick
Sorrow had a baby explores the mother-daughter relationship through multiple lenses: memory, beauty, inheritance. Who writes the stories in a family? Who can change them?
Lynne Sachs, Film About a Father Who, 2020, USA, 74 minutes
Over a period of 35 years between 1984 and 2019, filmmaker Lynne Sachs shot 8 and 16mm film, videotape and digital images of her father, Ira Sachs Sr., a bon vivant and pioneering businessman from Park City, Utah. Film About a Father Who is her attempt to understand the web that connects a child to her parent and a sister to her siblings. With a nod to the Cubist renderings of a face, Sachs' cinematic exploration of her father offers simultaneous, sometimes contradictory, views of one seemingly unknowable man who is publicly the uninhibited center of the frame yet privately ensconced in secrets. In the process, Sachs allows herself and her audience inside to see beyond the surface of the skin, the projected reality. As the startling facts mount, Sachs as a daughter discovers more about her father than she had ever hoped to reveal.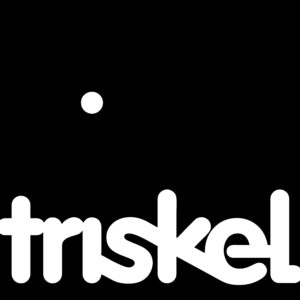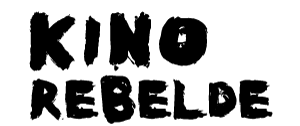 BIOGRAPHIES
Myrid Carten
Originally from Donegal, Myrid studied at Goldsmiths University of London and Central Saint Martins UAL. Her work has been commissioned and broadcast by the BBC, funded by BFI and NI Screen and selected for Galway, Cork and Belfast Film Fleadhs. Recent exhibitions include 'My Body is an Exhibition', Sadler's Wells London (2021), 'The Yalta Game', RCC Donegal (2020), 'Urgencies', selected by Willie Doherty, CCA Derry (2019). Recent residencies include ISCP NYC 2020-21, Hospitalfield 2020-2021, Artlink Dunree 2020 and British Council's and ACNI International artist residency in India 2017-18. Awards include TBG&S Project Studio Award 2018-19, Fire Station Artists Studio Digital Media Award 2018, and the Arts Council of Ireland's Next Generation Artist Award 2018-19. Her work is in the Arts Council of Ireland's national collection.
Lynne Sachs
Lynne Sachs (Memphis, Tennessee, 1961) is a filmmaker and poet living in Brooklyn, New York. Her work explores the intricate relationship between personal observations and broader historical experiences by weaving together text, collage, painting, politics and layered sound design. Strongly committed to a feminist dialogue between cinematic theory and practice, she searches for a rigorous play between image and sound, pushing the visual and aural textures in her work with every new project. Her moving image work ranges from short experimental films, to essay films to hybrid live performances. Lynne has made 37 films, including features and shorts, which have screened, won awards or been included in retrospectives at New York Film Festival, Museum of Modern Art, Sundance, Oberhausen, Viennale, Sheffield Doc/Fest, BAFICI, RIDM Montréal, Vancouver Film Festival, Doclisboa, Havana IFF, and China Women's Film Festival. In 2014, she received the Guggenheim Fellowship in the Creative Arts.