aemi Discussion: Ben Cook (LUX) presents a discussion on the works of Anne Charlotte Robertson
20 January 2016 / 20:00 / Temple Bar Gallery + Studios
Wine reception & discussion 8pm. Free admission, all welcome. Booking essential.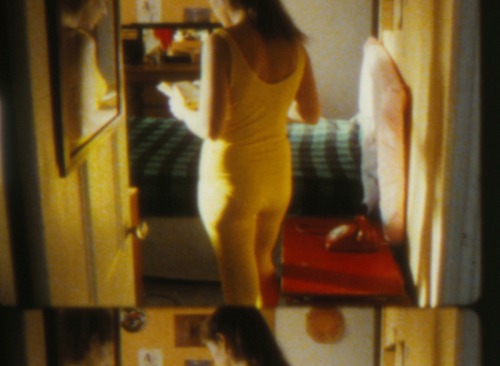 aemi presents a discussion at Temple Bar Gallery + Studios with Benjamin Cook, Director of LUX, on film artist Anne Charlotte Robertson and her legacy, in association with LUX, IFI and TBG+S. Prior to the discussion aemi presents its inaugural screening of the work of Anne Charlotte Robertson in a programme curated and introduced by Benjamin Cook, in association with Harvard Film Archive.
Begun in the early 1980s and running to over thirty eight hours of Super 8 film, Anne Charlotte Robertson's Five Year Diary stands as one of the major works of diary film-making. The films are an intimate and exhaustively narrated chronicle of her daily life in Framingham, Massachusetts and her battles with depression, paranoia, and borderline schizophrenia.
aemi (Artists' & Experimental Moving Image) is a creative platform dedicated to the support and exhibition of artists and experimental moving image.