The international leg of aemi's 2022 Tour continues to Galleri Format in Sweden, plus an in-person Q&A with programme artist Patrick Hough and aemi Co-Director Daniel Fitzpatrick
'In the long now' is aemi's 2022 curated touring programme that places work by Irish contemporary film artists in conversation with three titles by international practitioners, all of whom are innovating new approaches to the moving image as an artform.
Featuring work by Alee Peoples, Eavan Aiken, Jeamin Cha, Sandy Kennedy, Sylvia Schedelbauer and Patrick Hough, 'In the long now' explores ideas relating to love, liveness, mortality, and the act or technological process of seeing beyond the limits set by our physical abilities.
The programme received its world premiere at Cork International Film Festival in 2021, and is now travelling to a number of venues across Ireland and internationally in 2022. More info on the 'In the long now' tour
'In the long now' will be presented at Galleri Format between 28th October and 6th November 2022, see specific screening and event times below:
Film information
Alee Peoples, Standing Forward Full, 2020, USA, 5 minutes 38 seconds
Eavan Aiken, White Hole, 2021, Ireland, 13 minutes
Jeamin Cha, Ellie's Eye, 2020, Korea/ USA, 11 minutes
Sandy Kennedy, The Incorporeal Body of a Shadow Soul, 2021, Ireland, 12 minutes
Sylvia Schedelbauer, Labor of Love, 2020, Germany, 12 minutes
Patrick Hough, The Black River of Herself, 2021, Ireland/ UK, 27 minutes
Running time 82 minutes
The full programme will screen every 90 minutes between the following times:
Friday 28th October 12 – 4.30pm
Saturday 29th October 12 – 1.30pm (followed by a Q&A session at 2pm with filmmaker Patrick Hough and aemi Co-Director Daniel Fitzpatrick)
Wednesday 2nd November 6 – 7.30pm
Saturday 5th November 12 – 4.30pm
Sunday 6th November 12 – 4.30pm
aemi is supported by The Arts Council and this international aspect to the tour at Galleri Format in Sweden is kindly supported by Culture Ireland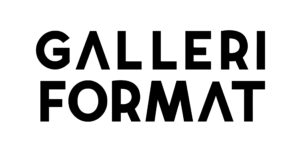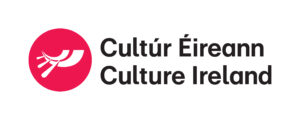 Text by Gwen Burlington
'In the long now' is accompanied by a new text by Irish critic Gwen Burlington which looks closely at what each film means in relation to life and death cycles – from more human-centric experiences to the impacts of climate change on the planet across space and time.
Download the essay:
Gwen Burlington, 'In the long now' aemi Tour 2022 (Word doc)
Gwen Burlington, 'In the long now' aemi Tour 2022 (PDF)