aemi is delighted to partner for a second time with GAZE LGBTQ+ Film Festival to present an exciting programme of Irish and international experimental works
The films included here defy easy categorisation in their merging of poetry, performance, dance and testimony. Tapping into personal as well as cultural memory, these films use radical means to offer up diverse and transformative experiences of human sexuality, gender identity, illness, queer spirituality and loss.
Film info
Joseph Ingham, Baby Lies Truthfully, 2020, UK,  6 mins
Emily Ryder, St Clair W, 2021, Canada, 3 mins
Francis O'Mahony, Cat Vomit, 2021, Ireland, 7 mins
Ryan Luis Fuller, I Fell Asleep Upside Down and Let the Blood Rush to My Head, 2020, USA, 9 mins
Zé Kielwagen, Marcos Serafim & Steevens Simeon, Masisi Wouj, 2021, Haiti, 22 mins
Mia Georgis and Barry Fitzgerald, The Devotions, 2021, UK/ Ireland, 14 mins
Pauline Quinonero, Florence, 2021, France, 5 mins
Anderson Bardot, The Uninhabitable Ones, 2020, Brazil, 25 mins
Running time 91 mins
Programme notes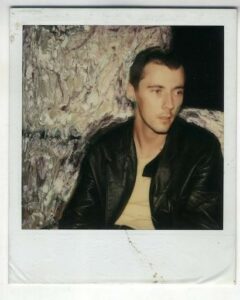 Joseph Ingham, Baby Lies Truthfully
Voiced by Russell Tovey (Years & Years, The Pass, History Boys) and directed by Joe Ingham (Invisible Women) with a score crafted by the Helen Noir (Theo Adams Company) and featuring material from Jim Hubbard, Therese Fare and Jack Deveaux amongst others, BABY LIES TRUTHFULLY combines drama and documentary to bring David Robilliard's words to life for the first time in over thirty years.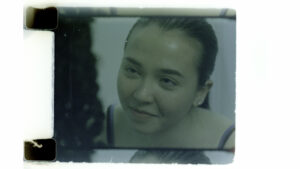 Emily Ryder, St Clair W 
A short experimental film about love, loss, and the relationship we have with our own memories.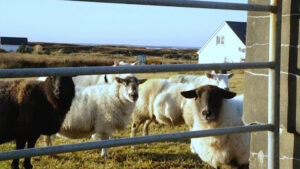 Francis O'Mahony, Cat Vomit
A diaristic account of my experience of coming into my gender identity and realising it's always been a lingering, inescapable part of me.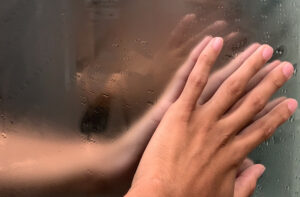 Ryan Luis Fuller, I Fell Asleep Upside Down and Let the Blood Rush to My Head
An experimental documentary film based on my sexuality throughout my teenage years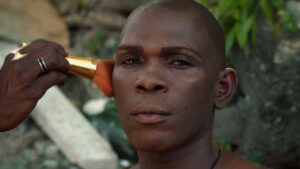 Zé Kielwagen, Marcos Serafim & Steevens Simeon, Masisi Wouj
Haitian artist and activist Sanba Yonel creates a queer tribute to the Lwa, Vodou gods and goddesses who once inspired a revolution. In Haiti, men perceived as feminine are known as masisi. The word is often used as a slur on gay men, transvestites and non-binary folks. Sanba Yonel comments on the plight of the masisi who, faced with prejudice and hostility, find shelter in the religious context of Vodou.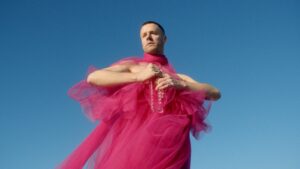 Mia Georgis, The Devotions
Part biography, part testimonial and part imagined queer heavenly utopia, The Devotions explores the intersection between queerness and Catholicism. 5 years ago, I met Bernárd. Both of us Irish, gay, and culturally Catholic. I'm a performer from Carlow. Bernárd is a priest from Ennis. He lived and worked in New York during the 80s and became an AIDS and LGBTIQ+ activist. The meeting inspired me to dive into my own experiences of religion, sexuality and growing up gay in rural Ireland. I started working on a live piece of performance bringing elements of both our stories together. Through collaboration with a director and designers, I've repurposed some of the live work as this short film. Movement, sound, text, video and design combine in a visceral exploration of queer spirituality. Expect club music. The Virgin Mary. Latex. And running.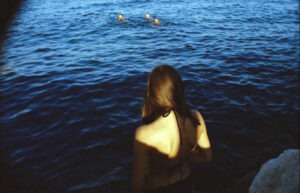 Pauline Quinonero, Florence
Elisabeth loves Florence.
But Florence is gone.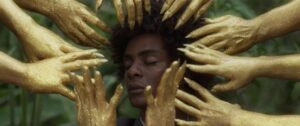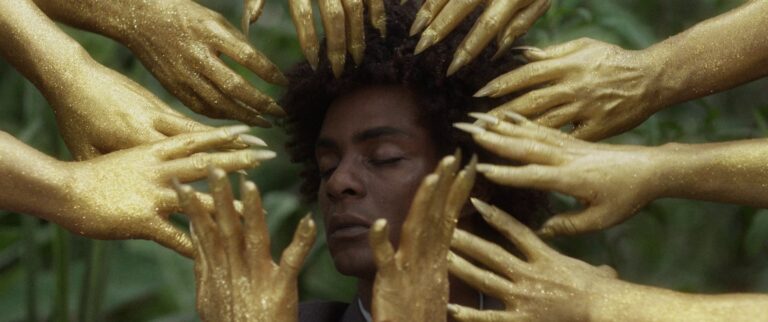 Anderson Bardot, The Uninhabitable Ones
Debut at the 49th International Film Festival Rotterdam.
A Brazilian contemporary dance company is about to debut The Uninhabitable Ones (Inabitáveis), its newest performance that addresses black homosexuality as its theme. Running parallel to the rehearsals, the choreographer builds a friendship with Pedro, a black boy who doesn't identify as a boy. A poetic wildness of transgressive queers, of impressionist colors, of bodies that celebrate their black and latinx existences.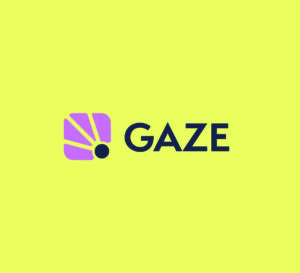 This programme will also be available to watch online on IFI@Home from Friday 1 October