A series of short films selected and introduced by filmmaker Pat Murphy
Specific to time and place, these wide-ranging films challenge and collapse the concept of "near and far". For me, they represent a re-enchantment of cinema at a point when the world can feel worn and tired. WolloW's wild, energizing LONG SONG DREAM transformed a dark lockdown day. Abhijit Mazumdar and Amala Popuri's SERENGETI is an extraordinary meditation on sound and image as the pandemic impinges on Mumbai. In Shivani Khattar's highly original NOOR, a young girl isolated with her grandfather is confronted with the reality of transgressive desire. From her poetic early works to family dramas of memory, pain and loss, I think that all Song Ting's films are important to see. – Pat Murphy
This event will be introduced by Pat Murphy
Film info
Paul Murnaghan, Long Song Dream by WolloW, 2021, Ireland, 5 min 42 sec
Abhijit Mazumdar and Amala Popuri, Serengeti, 2021, India, 25 min 53 sec
Shivani Khattar, Noor, 2013, India, 17 min 25 sec
Song Ting, My Favourite Crane, 2011, Singapore, 4 min 33 sec
Song Ting, Wall and Pipes, 2012, Singapore, 5 min 31 sec
Song Ting, Knife and Knife, 2012, China, 14 min 54 sec
Song Ting, The Way Home, 2014, China, 17 min 23 sec
Running time 92 min
WolloW aka Paul Murnaghan, LONG SONG DREAM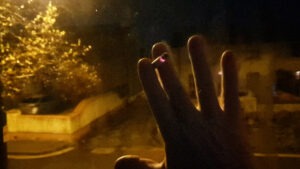 "LONG SONG DREAM grew out of the isolation that many have been experiencing in recent times. It was not meant as an artwork. 'WolloW' is a solo project, anonymous, personal. A small room in a suburban house where I zone out from the world, and write music. This room became the opening scene in the 'Long song dream' video. Everything that followed was shot in the same house. Basically, it is a stream of consciousness illustrating thoughts and dreams that intensified due to isolation. These intense dreams seem to have been a connective feature for people over the past 18 months. Considering this, and my other work's obsessive focus on belief, it is not surprising that ontological elements seeped into the mix. Animism, identity, paranoia and nostalgia meld in a Jungian stew. When I released this track, the byline was, 'from the dark disco of the solitary mind'. That still seems about right." Paul Murnaghan.
Abhijit Mazumdar and Amala Popuri, SERENGETI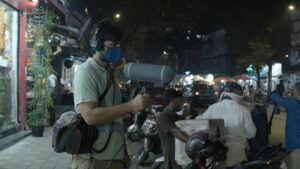 "December 2020. India was struggling to come to terms with the tragic memories of the first wave of the pandemic. A sound artist spends his time at home experimenting with sounds. Sometimes he steps out to record the sounds of the city. His personal world begins to merge with the cityscape. He becomes a part of the city, but still remains isolated from it.
As soon as the film was completed India was struck very hard by the vicious second wave. The tragedies started hitting us at a personal level. This film is a desperate attempt to connect the personal tragedies with the larger ones. An indeliable testimony of all of us being in it together. " Abhijit Mazumdar and Amala Popuri.
Shivani Khattar, NOOR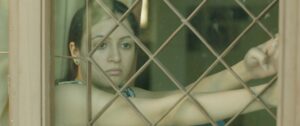 In NOOR, a young girl negotiates the space between the pain of watching a loved one slowly disintegrate and the pleasure of discovering love and sexuality for the first time. Trapped in a big house in a deserted New Delhi neighborhood, a dutiful teenager nurses her ailing grandfather. He is the hero of her world, practically the only man she has ever been exposed to. Complications arise when she finds herself watching her neighbour's housekeeper through the window and adopting bizarre ways to attract his attention- an infatuation which leads to a betrayal.
Films by Song Ting: My Favourite Crane, Wall and Pipes, Knife and Knife, The Way Home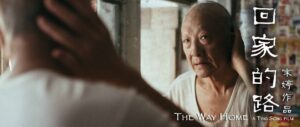 An immensely talented film maker whose films have screened in many international festivals, Song Ting has worked throughout Asia and the USA. She was selected for the Asian Film Academy of the Busan International Film Festival in 2011 and the Golden Horse Academy at Taipei Golden Horse International Film Festival in 2011.
Pat Murphy Biography
Pat Murphy studied film at the Royal College of Art in the late '70s and had a scholarship to the Whitney Museum of American Art Independent Study Program. Her first film Rituals of Memory was part of the Hayward Gallery exhibition 'Film As Film'. Maeve, co-directed with John Davies, screened at the Edinburgh and Venice Film Festivals in 1981 and won the Best Irish Film Award at Cork. Anne Devlin represented Ireland in competition at a number of major international festivals. Nora, which focuses on the relationship between James Joyce and Nora Barnacle, starred Ewan McGregor and Susan Lynch.
In addition to writing, directing and producing, Murphy has been active across a range of disciplines. Her installation The Muybridge Solo was presented at Vehicule Art Inc. Montreal. In 1992, she was commissioned to make a film installation for the Strokestown Famine Museum. She has curated film and seminar programmes for major IMMA and IFI events. In 2003, she completed a documentary about disability issues, This is us we're talking about….". Her most recent film is Tana Bana: the warp and the weft, (2015), a feature documentary about the Moslem silk weaving communities of Varanasi, India.
From 2005-2009 she was a Lecturer in Film Studies at QUB. From 2010-2015, she was an Associate Arts Professor at NYU Tisch Asia in Singapore. She is a founder Board Member of both FILM BASE and the Screen Directors Guild of Ireland and was elected to Aosdána in 2003.