EAFFI presents Come Here / Jai jumlong, 2021, [email protected]
Directed by  Anocha Suwichakornpong

To mark the screening of Come Here at EAFFI 2021, this online presentation will include an introduction from Alice Butler & Daniel Fitzpatrick, co-directors of aemi, an Arts Council-funded organisation that supports and regularly exhibits moving image works by artists and experimental filmmakers
Come Here / Jai jumlong
Four young people travel to Kanchanaburi, west of Thailand, to the World War II memorial site 'Death Railway', built to honour the tens of thousands of P.O.W.s who lost their lives there. Stepping into a place of such deep and troubled history, they feel estranged by the apparent peacefulness and beauty of the lake and forest setting. In parallel with this, is the story of a woman who finds herself alone in the middle of the forest after her friend mysteriously disappears.
Anocha Suwichakornpong's niche experimental film, shot in just five days, draws on many formal devices –  the aspect ratio 4:3 implies a bygone time; while stark black-and-white and deep-focus give a glistening quality to reflections on the water and details of faces. Split screen, animated elements and non-synchronous sounds of nature all add to the uncanny.
Suwichakornpong's work is informed by the socio-political history of Thailand. By looking into cultural appropriations and history, the film raises questions about the relationship between art, life, and politics. How does one influence the other and what effects does time have on this relationship? What role can cinema play in capturing this essence? When asked what her film is about she responds 'The inability for us to be the other, and for us to regard the pain of the others.'
Film info69 minutes, 2021, B&W, Thailand. Language: Thai, Subtitled
Director & Screenwriter: Anocha Suwichakornpong
Cast: Sirat Intarachote, Waywiree Ittianunkul, Apinya Sakuljaroensuk
Festivals: Official Selection, Forum Section, Berlin International Film Festival 2021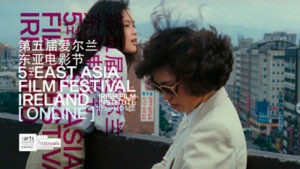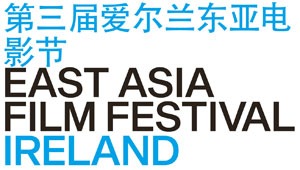 About Anocha Suwichakornpong
Born in 1976 in Chonburi, Thailand, Anocha Suwichakornpong studied film and works as a producer and director. She is Visiting Lecturer on Art, Film, and Visual Studies at Harvard University and her films have been the subject of retrospectives at the Museum of the Moving Image, New York; TIFF Cinematheque, Toronto; Cinema Moderne, Montreal; and Olhar De Cinema, Brazil, among others. Anocha Suwichakornpong's films include Mundane History (2009) and By the Time It Gets Dark (2016), and have screened at many international festivals and been awarded numerous prizes. In 2018 and 2019 she co-directed the feature films The Ambassadors and Krabi 2562 with filmmaker Ben Rivers.

More information about EAFFI 2021 and the full festival programme are available here:
https://ifi.ie/2021/03/east-asia-film-festival-online-returns-from-march-25th/