Newsletter – January 2022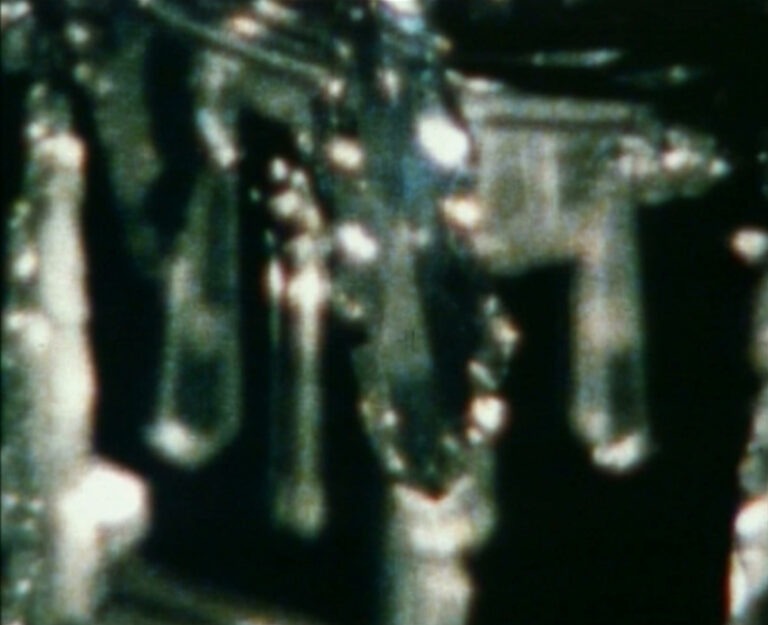 Hi there,
So, welcome to 2022.
With festivals such as IFFR moving online again, we at aemi were both relieved and delighted that we were able to go ahead last week with an in-person screening of works selected by Isabel Nolan. Numbers were limited and the screening quickly sold out but the energy of this particular (and particularly generous) programme was precisely what we needed to kick start our year. aemi regularly works with artists this way, curating programmes that may or may not feature work by the artist but nevertheless will shine a light on their practice through their selection of films, and it is always a deeply energising process. Through this process we are frequently introduced to new works and new artists, a process of discovery that we then get to share with audiences. Of course there is also a certain nourishment to the fulfilled craving of a return to the cinema space and to the thrill of seeing works like Anita Delaney's wonderful recent shorts or Daria Martin's Soft Materials (2004) projected on a big screen and we look forward hopefully, to more opportunities this year to share in-person programmes with audiences, alongside our regular online programming.
Speaking of online programming we are delighted to screen Jaki Irvine's films Star and Sweettooth (both originally shot on Super 8 in the 1990s) alongside an accompanying essay by Gwen Burlington. Writer Gwen Burlington adeptly summarises in her essay some of the symmetries between the two films and they are available to view through aemi online until 8th February.
Many of The Arts Council's upcoming deadlines are online and we have a free online film funding information session this Friday outlining some of the resources available to film artists. More info on that below.
Below you will also find some other highlighted events, both in-person and online. You can also now find a regularly updated list of upcoming funding opportunities and festival deadlines on the artist support section of aemi's website.
Thanks and talk soon,
Daniel Fitzpatrick, Alice Butler, and Emer Lynch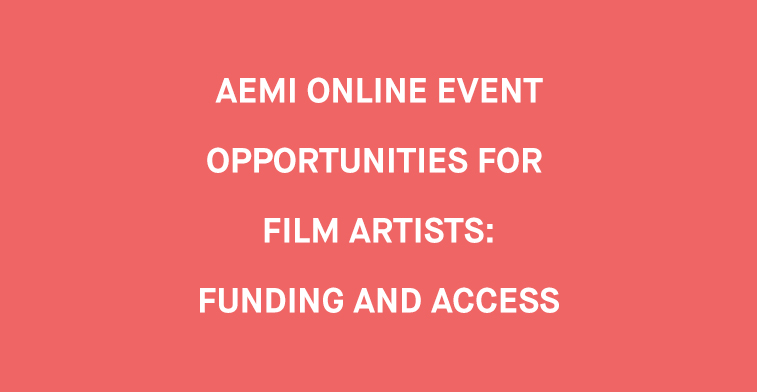 Online Event: Opportunities for Film Artists- Funding and Access
21 

January

 2022 / 10am – 12:30pm / OnlineA two-part online event for film artists looking at The Arts Council's film funding opportunities and approaches to access & the moving image.This event, co-ordinated by 

aemi

, will be made up of two distinct sessions for film artists: Arts Council Film Funding Clinic, and a discussion with writer, researcher and programmer Sarah Hayden on access and the moving image.The event will be held online on YouTube Live from 10am – 12:30pm, and will include live captions. Each session is free to attend, book in advance through Eventbrite to receive the link.
More info
Select recommendations (events and exhibitions)
The current exhibition by artist Hiwa K, 'Do you remember what you are burning?', runs at the Hugh Lane until 13 February and features a number of moving image works. Hiwa K is an Iraqi-Kurdish artist who lives and works between Sulaymaniyah, Iraqi Kurdistan and Berlin, Germany and his work examines themes of migration, identity and collective ways of being. More info
The exhibition 'Cloud Studies' by Forensic Architecture, a research agency of architects, artists, filmmakers, journalists, lawyers, scientists, and software developers, runs until February 6th at VISUAL Carlow. More info
Tamsin Snow's solo exhibition which opened at Temple Bar Gallery + Studios on January 18th also has an online component which features several of Tamsin's moving image works and a visual essay by Aidan Wall. More info
Selected upcoming deadlines and opportunities for film artists
The Arts Council Film Bursary Award and Agility Award, are both due 3 February
Still Voices Short Film Festival, a community-focused, international film festival based in Ballymahon, Co. Longford offering one Prize to Best Experimental / Abstract Short Film. The earlybird deadline is coming up soon on 31 January
arebyte Gallery's Open Screen, an open call for digital artists who self-identify as disabled, deadline 7 March
Check out a more complete and regularly updated list here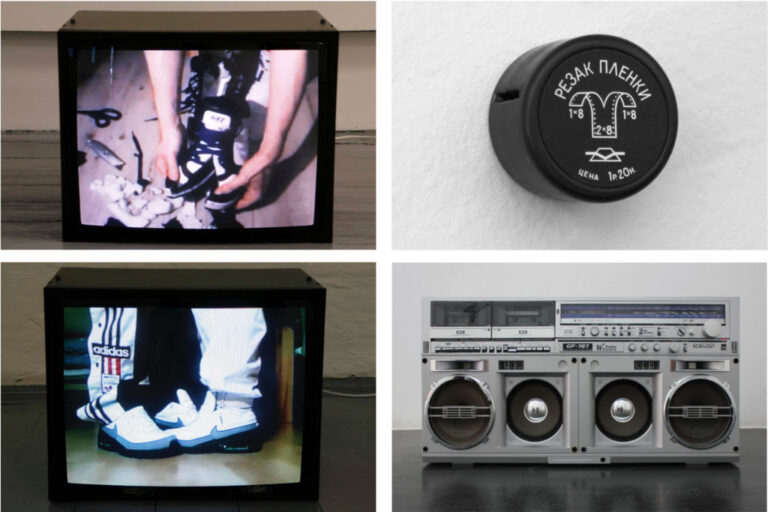 InFocus
EcstaticStatic: Alternate Alternate Alternate
An online screening for this month's InFocus curated by the slightly mysterious New York based group EcstaticStatic. This short programme is an opportunity to catch works by artists including Luke Fowler, Andrew Lampart and Charlotte Prodger. It's an eclectic bunch of works, with the majority of them shot on film, and many of them featuring performed aspects. It's a beautiful selection of works that feels singularly wintry in its focus.