Newsletter – April 2020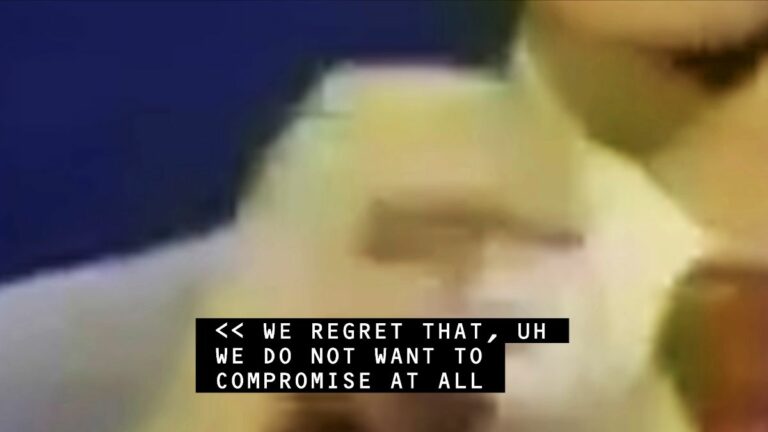 Hello,
We hope this finds you all safe and well despite the exceptionally strange recent developments. While all of our programming activities have been temporarily postponed, aemi, like everybody else, has been looking for creative ways to adjust to the circumstances presented by Covid-19, using this time to plan ahead but also looking at alternative forms of communication. It is this then that is the focus of the current newsletter, which rather than centre on events nationally looks at some of the ways in which people and organisations have begun responding to this crisis, as well as some of the things that have kept us feeling engaged and connected in spite of the added distance.
The first thing to say is where possible we are trying to continue our one-on-one support sessions, albeit virtually. These support sessions are available to practitioners at any level of practice and there are a number of things we can potentially look at in these typically hour-long sessions including funding opportunities, exhibition strategies, distribution plans, etc. We are also happy to take the time to discuss and offer feedback on experimental or artist film projects at a various stages of development. If you are interested in availing of these services or becoming an aemi affiliate artist just email info@aemi.ie.
Beyond this month's newsletter will hopefully draw attention to additional resources for those engaged with this area of practice. Already we have seen a number of organisations taking their exhibitions online (highlighted below) but we have also seen artists themselves making their films more freely available (Sky Hopinka, Lawrence Abu Hamdan). Elsewhere organisations like LUX have been providing an important touchstone through their regular Twitter activity including daily streaming recommendations. We have also already witnessed some interesting curatorial responses both locally (Vaari Claffey's Isolation TV) and internationally (Herb Shellenberger's online picks for MAP Magazine).
Our IN FOCUS for April's newsletter is the excellent Alchemy Film & Moving Image Festival which has decided to take its entire festival online for Alchemy Live, May 1-3 granting those of us who have not been able to make it to the festival to date unprecedented access to an exciting array of programming over a single weekend.
As you all know we find ourselves in a constantly changing situation and the responses also shift everyday as we try to keep up. With that in mind it might also be worth following us on Twitter, if you don't already, as outside of the newsletter we will try to keep you updated on developments both in terms of opportunities for artists and online events and exhibitions that will continue to help us feel connected. You can find us at twitter.com/aemi_ie. We do also have some of our own online activity coming down the tracks that we will continue to keep you posted on.
In the meantime, aided by the wealth of online viewing material currently available, we are keenly researching while we also try to reckon with these circumstances we find ourselves in as well as caring for ourselves and all those close to us. We hope you are all managing to do the same and wish you all the very be
Below we have compiled a list of resources of artists' and experimental films, if you're aware of further sources we encourage you to let us know and we'll be glad to spread the word.
Needless to say, we do hope to post updates as soon as possible on our programmes, including aemi's 2020 tour Signals & Circuits and a very special programme guest curated by Patrick Hough. We will assess as we go along and will keep you up-to-date on our activities, recommended online viewing and upcoming funding & festival submission deadlines on Instagram, Facebook and Twitter.
Warmest wishes to everyone,
Alice Butler, Daniel Fitzpatrick & Emer Lynch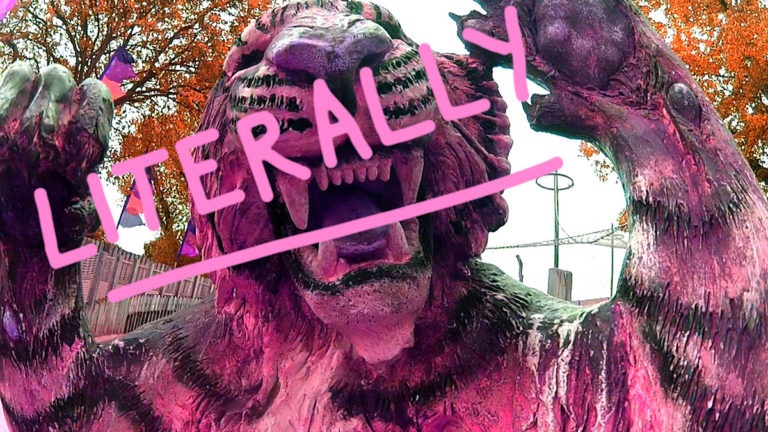 ONLINE VIEWING RESOURCES
Isolation TV – Featuring work by Mariah Garnett, Eduardo Padilha, Köken Ergun, Máiréad McClean, Manuel Graf, Aleksandra Mir, Igor Grubić, Stanisław Welbel and Loretta Fahrenholz. Video production and design by Oisín Byrne. Episode 1, curated by Vaari Claffey, looks at self-isolation and social distancing. It includes work that addresses solidarity in isolation, obsessive creative labour, pressurised family dynamics, obsolescence and imprisonment (appears for a limited time only)
AltKino – Human, Nature and Exterior/Interior, two curated programmes of films to watch at home
Vdrome – Heather Phillipson, put the goat in the goat boat (2014), introduced by Paul Clinton (until 14 April)
WET – Josefin Arnell, Mothership goes to Brazil (2016), Josefin Arnell in conversation with Anna Łuczak (until 30 April)
dis – Ingo Niermann, Sea Lovers (new film every week)
Le Cinéma Club – James N. Kienitz Wilkins, B-ROLL with Andre (2015)
LUX Moving Image – recommending online viewing and reading content daily, in addition to two films from Tanoa Sasraku's exhibition O' Pierrot now online (until 1 May)
MAP Magazine – film programmer and writer Herb Shellenberger recommends moving-image works newly available for remote viewing
MUBI Notebook – MUBI's daily international film publication sharing recommended online viewing, reviews, articles and more
Lawrence Abu Hamdan – Once Removed (2019) added to the Turner Prize winner's YouTube channel in addition to a selection of recent films, as highlighted by Tank Magazine
Sky Hopinka – recent films now available to view online
The Ladder of Planets – two episodes online
Experimental Film Society website and vimeo account – over two hundred films, including works by Atoosa Pour Hosseini, Michael Higgins, Rouzbeh Rashidi, Maximilian Le Cain, Jann Clavadetscher, Chris O'Neill, among others
6×6 project – artist-run online platform dedicated to the dissemination and promotion of artists' moving image works including Irish artist Anita Delaney
IFI Player – from one of the earliest animations in Irish film history Clock Tower Animation (1910s) in the Horgan Brothers Collection, to Join Me In The Pines – Feels So Heavy (2020), a contemporary music video produced by David Geraghty created from 1970s footage shot by Roy Spence.
SXSW 2020 Shorts – presented by Mailchimp, as a result of the cancellation of South by Southwest Conference & Festivals, Texas
ONLINE EVENTS
Belfast Film Festival 2020 Sofa Shorts Day – for one day only all 14 'in competition' shorts and 7 'official selection' shorts will be available to view online (Saturday 4 April 2020: visit www.belfastfilmfestival.org between 10am and midnight to view all 21 films at your leisure.)
Void Gallery – Stephanie Gaumond will bring Ima-Abasi Okon's exhibition online with a virtual tour. Tune in to see sur— [infinite Slippage: production of the r ~e ~a ~l as an intensive magnitude starting at zero-eight] —plus through Void's website, social media and YouTube channel (Saturday 4 April 2020, 11am)
Documentary Storytelling, online distance learning course led by Dr. Catalin Brylla, organised by Open City Documentary Festival (5 May – 9 June 2020)
OPEN SUBMISSIONS & OPPORTUNITIES
Berwick Film & Media Arts Festival, UK, Late Deadline: 6 April 2020
Moscow International Experimental Film Festival, Late Deadline: 6 April 2020
Artcore: Error and Power – Artist Residency at Home and Online, Deadline: 16 April 2020
Carlow Arts Festival and VISUAL, Artworks 2020 Open Call, Deadline: 17 April 2020
Soundstripes, open call for short silent films to be live scored by an ensemble of improvising musicians, Deadline: 19 April 2020
Artist in the Community Scheme Awards: Round One, Arts Council and Create, accepting Research and Development Awards only, Deadline: 27 April 2020
7th Taiwan International Video Art Exhibition in 2020 – ANIMA, Deadline: 30 April 2020
Breakout Film Festival, Edinburgh, Deadline: 30 April 2020
Scottish Queer International Film Festival, Deadline: 30 April 2020
Paris Festival for Different and Experimental Cinemas 22nd edition, Deadline: 3 May 2020
Open City Documentary Festival, UK, Regular Deadine: 24 April 2020, Late Deadline: 11 May 2020
Assembly, an annual development lab for creative documentaries organised by Open City Documentary Festival. The programme is a project-based intensive workshop for international filmmakers working on their first or second feature. Participants from six selected projects will attend a four-day programme in London with talks, workshops and one-to-one mentoring followed by a closed pitch for £10,000 development funding. Participants will also be able to attend screenings, talks and networking events as part of Open City Documentary Festival 2020. Deadline: 15 May 2020
GAZE International LGBT Film Festival, Dublin, Regular Deadline 24 April 2020, Late Deadline 15 May 2020
Kilkenny Arts Office Gallery, solo exhibition open call as part of the Emerging Curator in Residence Programme, Deadline 25 May 2020
16th International Experimental Film and Video Festival, Zagreb, Deadline: 31 May 2020
Glasgow Short Film Festival, Deadline: the 2021 Call for Entries will open in June 2020
Visions in the Nunnery, UK, Deadline: 21 June 2020
WNDX Festival of Moving Image, Canada, Deadline: 30 June 2020
L'Alternativa, 27th Barcelona Independent Film Festival, Regular Deadline: 1 July 2020, Late Deadline: 10 July 2020
24th Internationale Kurzfilmtage Winterthur, Switzerland, Deadline: 12 July 2020
23rd Annual FirstGlance Philadelphia Film Fest, USA, Early Deadline: 23 April 2020, Regular Deadline: 23 May 2020, Late Deadline: 23 June 2020, Final Deadline: 13 July 2020
Environmental Film Festival, Washington D.C. (including Virtual Reality category), Deadline: July 2020
Leeds International Film Festival, UK, Earlybird Deadline: 6 April 2020, Regular Deadline: 6 July 2020, Late Deadline: 10 August 2020
Aesthetica Art Prize, Deadline: August 2020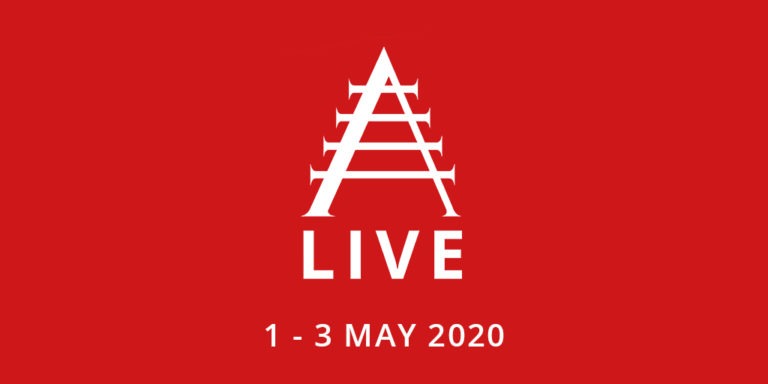 IN FOCUS:
Alchemy Live: Alchemy Film and Moving Image Festival, 1 – 3 May 2020
The tenth edition of Alchemy Film and Moving Image Festival is transformed into Alchemy Live due to the restrictions presented by Covid-19. Curated in Hawick, Scotland's film town, this one-off live streaming event will take place across three days, delivering the best in international experimental film to viewers worldwide for free.
Alchemy Live presents 71 films across 15 programmes, including 10 curated shorts screenings, 3 new 'spotlight' slots, and 2 features. Each programme will screen once, viewable in real time through the Alchemy webpage.
See the full Alchemy Live schedule here.