Newsletter – April 2021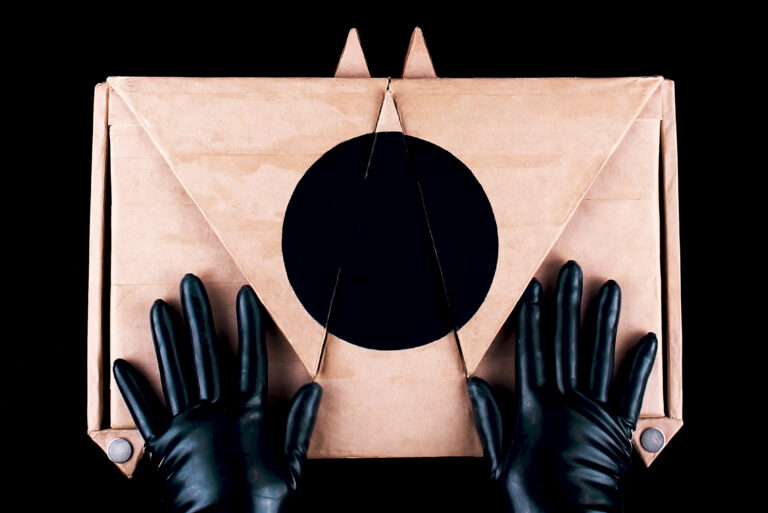 Hello there,
Hope everyone is keeping well and enjoying the start of the summer period.
We are writing this shortly after the Oscar ceremony, the film industry's annual opportunity to congratulate itself. Obviously it's been a strange year for all of us but this was a very strange ceremony. Generally there is little crossover between what we do as aemi and an event like the Academy Awards, however there were two things that struck us while watching. Firstly if you want to know more about what the Academy does for film preservation, particularly in terms of artist film, we would highly recommend following film preservationist Mark Toscano on Instagram @preservationinsanity. Since the beginning of lockdown Mark has been doing weekly Instagram live sessions which highlight the work he does (funded by the Academy) in preserving and restoring artist film and last week was his 50th of these. The sessions are a great insight into the processes involved in properly preserving this kind of material and Mark has also helped widen the canon to include a much more diverse selection of work deemed worthy of preservation. Secondly, we also found ourselves paying full attention to a conversation on Twitter set in motion by Another Gaze that considers (and also problematises) Emerald Fennell's Oscar win for Promising Young Woman. Although a breakthrough statistically – Fennell and Chloé Zhao were both nominated this year, previous to that there have only been five previous female directors nominated – the film itself might be less than people hoped. Another Gaze has generally been doing amazing work recently (we strongly recommend catching Marleen Gorris' 1982 film A Question of Silence (1982) on their screening platform while you can) and we are just happy to see these kinds of complex conversations about representation, feminism, cinema taking place in public.
Since our last newsletter we hosted our event on 'Funding Opportunities for Film Artists' and we greatly appreciate the generosity and insight of artists Bryony Dunne, Kevin Gaffney and Dónal Foreman who gave presentations on the day. We will be making three of those sessions available in the next few days for those who may have missed it. We also have a new work launching today through our 'aemi online' platform, a very impressive work by artist Aoibheann Greenan that incorporates, among other things, the popular medium of YouTube unboxing videos.
Other highlights this month include Alchemy Film & Moving Image Festival which is free and available internationally and kicks off tomorrow. Closer to home our In Focus pick for this month is part of Douglas Hyde Gallery's ongoing screening series (more info below), a screening of Elisabeth Subrin's film Shulie (1997).
.
As always if you have something you would like to include in a forthcoming newsletter let us know at [email protected]. In the meantime you can always find us on Twitter and Instagram for more regular updates.
Thanks and talk soon
Alice Butler, Daniel Fitzpatrick & Emer Lynch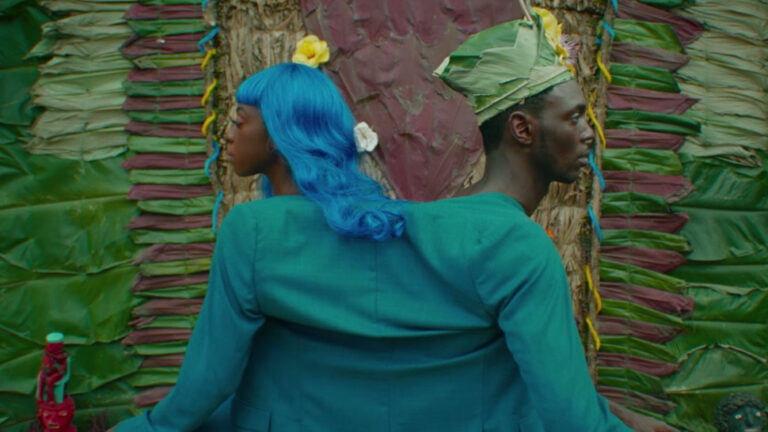 ONLINE VIEWING RECOMMENDATIONS
aemi – launching today on 'aemi online': Aoibheann Greenan, Dingbox, 2020, 5 min 9 seconds looped, with an introductory text by Jessica McGoff
Douglas Hyde Gallery – Elisabeth Subrin, Shulie, 1997, until 29 April
Tulca Festival of Visual Arts – A Visit, A Ceremony, A Gift, a new film commission curated by Kate Strain focused on the research and practice of Austrian artist and philosopher Elisabeth Von Samsonow. Participating artists Marielle MacLeman, Ruth Le Gear, Ruby Wallis and Michaële Cutaya, Michelle Doyle, Liliane Puthod, Naïmé Perrette and Sara Sadik contribute new work through film, sculpture, music, sound and design investigating the access to nature through poetic language, available to watch until 30 April
[email protected] – a small selecton of recommendations include Sisters with Transistors, 2020, directed by Lisa Rovner; Henry Glassie: Field Work, 2020 and Tim Robinson: Connemara, 2011, both directed by Pat Collins; Town of Strangers, 2018, directed by Treasa O'Brien; The Reel Art Collection; and highlights from last month's East Asia Film Festival Ireland including Minari, 2020, directed by Lee Isaac Chung and Happy Hour, 2015, directed by Ryûsuke Hamaguchi
Temple Bar Gallery & Studios – 'Agitation Co-op Film Screenings', an online screening programme highlighting films by Forensic Architecture, Melanie Smith, and Eva Richardson McCrea, Frank Sweeney and the Dublin Dockworkers Preservation Society, from TBG&S's forthcoming exhibition Agitation Co-op, screening until 17 July
crux.project – digital realisation of crux.project, following the off-site exhibition held at Rathmicheal Ring Fort, Dublin in September 2020, co-produced by Lana May Fleming , Frances Hennigan and Luke van Gelderen
Mascara Film Club – Sidsel Meineche Hansen & Therese Henningsen, Maintenancer, 2018, until 28 April
Le Cinéma Club – Amalia Ulman, Buyer Walker Rover (Yiwu) aka There Then, 2019, new film weekly
Another Gaze – Another Screen: '[Silence] […] [Laughter] Repression, mania, the female killer, and the laugh of the medusa', with Marleen Gorris, Anita W. Addison & Mara Mattuschka, films about female killers and the urge to psychiatrise, subtitled in seven languages and screening for free until 3 May
11th Alchemy Film & Moving Image Festival – highlights include focus programmes on the works of Baff Akoto and Emily Jacir amongst others, Rhea Storr's curated programme of shorts 'Potent Grounds, Fantastical Skies', and a screening and artist talk by Emma Wolukau-Wanambwa on the work and body of research that culminated in her film Promised Lands. The festival is a highlight of curated experimental film, artists' moving image and animation, this year available for free worldwide and running 29 April – 3 May
67th International Short Film Festival Oberhausen – this year's Kurzfilmtage Oberhausen is running virtually – check out the festival magazine for highlights. There will be a freely accessible meeting place where filmmakers and audiences can get to know each other with a supporting programme including discussions, talks and Festival Bar, running 1 – 10 May
Korean Cultural Centre UK – Cha Ji Ryang, After Life, 2020, until 3 May
Argos Arts – 'Activating Captions' is a weekly programme, critically engaging with captioning as a singular artistic form of expression, currently on view online is Alison O'Daniel's film The Tuba Thieves – Scene 55: The Plants Are Protected, 2015
22nd JEONJU Intl. Film Festival – a selection of the festival's experimental films include: Pablo Martin Weber, Homage to the work of Philip Henry Gosse (2020, Argentina), Simon Liu, Happy Valley (2020, Hong Kong/ USA), Daïchi Saïto, earthearthearth (2021, Canada/ Japan), Apichatpong Weerasethakul, October Rumbles (2020, Thailand), 29 April – 5 May
LUX Moving Image – Jamie Crewe, Ashley, 2020, Crewe's Margaret Tait Award commission that was presented by LUX in-real-life last year can now be viewed online, also available to watch currently is Morgan Quaintance's Letter From Sapporo, 2021, both run until 13 May, in addition to Marvell Park by Richard Layzell, 2021, screening until July
e-flux Video & Film – Artist Cinemas 'Faraway, So Close', a new six-part programme convened by Koki Tanaka. With films by: Back and Forth Collective (Mei Homma, Natsumi Sakamoto, Asako Taki), Jennifer Clarke, Fionn Duffy and Sarah McWhinney; Yuki Iiyama; Yoi Kawakubo; Darcy Lange; Bruce and Norman Yonemoto; and Zhu Xiaowen; and interviews with the filmmakers and texts by Akira Rachi, Ruth Beale and Amy Feneck, Francesca Girelli, Rika Hiro, Lawrence McDonald, and Julian Ross, until 31 May
Field of Vision – a small selection of highlights include: Iva Radivojević, Utuqaq, 2021; Josh Begley, Best of Luck with the Wall, 2006; Sasha Wortzel, This Is An Address, 2020
ONLINE EVENTS
VCU Arts – Virtual talk by award-winning Theater, Film, Television, Dance, and Opera costume designer Paul Tazewell, today 28 April 4pm EST
Transmissions TV – Episode 2 of Season 3 airs tonight at 9pm (replay 30 April 10am GMT+1) 'Not a gimmick, a punchline' by multidisciplinary artist and musician Christelle Oyiri (CRYSTALLMESS), episode 3 takes places 26 May
Mishkin Gallery – as the final event of the series Critical Ecology on Film, filmmaker Apichatpong Weerasethakul will in conversation with Alaina Claire Feldman, following a screening of Cactus River/ Khong Lang Nam, Thursday 29 April 1pm EST
READING
Fondazione In Between Art Film – the first chapter of STILL – Studies on Moving Images is now launched, a research platform for specially commissioned texts investigating the field of artists' moving images
Berwick Film & Media Festival – recent essays by Jessica McGoff, Eilidh Campbell, Natasha Thembiso Ruwona, Amy Lea, Ren Scateni, Ilinca Vanau, created during Berwick's 2020 Early Career Critics workshop led by Tendai J Mutambu, Dessane Lopez Cassell and Dennis Vetter
Hambre | espacio cine experimental – 'Migrant Thoughts. Cinematographic Intersections', 2020. Free distribution book with texts by Nicole Brenez, Andrés Bedoya Ortiz, Jens Andermann, Carolina Villada Castro, Cloe Masotta, Carlos Videla, Tess Lea & Elizabeth A. Povinelli, Tessa Laird and Yann Beauvais
ARTIST OPPORTUNITIES, OPEN CALLS, FILM FESTIVAL SUBMISSION DEADLINES
Still Voices Short Film Festival – Late Deadline: 30 April, Extended Deadline: 31 May
Residency at 1646 Residency, The Hague – Deadline: 1 May
Bø Artist in Residence Programme, Norway – Deadline: 1 May
Paris Festival for Different and Experimental Cinemas – Deadline: 2 May
What Stays – Archiving Care, transmediale festival, Berlin, paid online residency – Deadline: 4 May
Arts Council of Ireland Touring and Dissemination of Work Scheme – Deadline: 6 May
Lismore Castle Arts Stable Studio Awards – Deadline: 7 May
Open City Documentary Festival – Late Deadline: 10 May
Light Moves Festival of Screendance – Late Deadline: 10 May
Experimental Film Fest – Quince de Mayo Deadline: 15 May, Summer's Eve Deadline: 15 June, Drop Deadline: 15 July
Sunset Kino Award 2021, Salzburger Kunstverein, international call – Deadline: 16 May
Create and Fire Station Artists' Studios Remote Residency Award – Deadline: 17 May
Edinburgh Short Film Festival 2021 – Deadline: 17 May, Late Deadline: 21 June
Arts Council of Ireland Next Generation Award – Deadline: 20 May
Cork International Film Festival – Regular Deadline: 21 May, Late Deadline (4 categories): 16 July, Irish Shorts Late Deadline (4 categories): 6 August
21 Artists for the 21st Century, Open Call for NI Artists – Deadline: 24 May
Arts Council of Ireland Arts Grant Funding – Deadline: 27 May
Arts Council of Ireland Reel Art Award – Deadline: 27 May
artsandhealth.ie Artist Bursary 2021 – Deadline: 27 May
EXiS 2021, Seoul – Deadline: 31 May
International Experimental Film and Video Festival Zagreb – Deadline: 31 May
Ji.hlava International Documentary Film Festival – Deadline for films completed in 2021 and released by May: 31 May, Deadline for rough cuts and films that have so far not had a festival world premiere: 31 July 2021
Aesthetica Film Festival – Regular Deadline: 31 May, Late Deadline: 7 June
Culture Ireland, now also accepting applications to support presentation by Irish artists online provided the artist has an international presenting partner – Deadlines in 2021: 1 June, 1 August, 1 October, 1 December
Gaze International LGBTQ+ Film Festival – Regular Deadline: 1 June, Late Deadline: 22 June
arebyte on Screen, Open Screen 2021: Call out for disabled artists working in the digital realm – Deadline: 13 June 
London Short Film Festival – Regular Deadline: 14 June, Late Deadline: 9 August
Dublin Feminist Film Festival – Deadline: 18 June
191st RHA Annual Exhibition Open Call – Deadline: 25 June
Zurich Film Festival – Regular Deadline: 30 June
L'Alternativa 2021, Centre de Cultura Contemporània de Barcelona – Deadline: 1 July
Docklands Light Commission, Dublin City Council – Deadline: TBD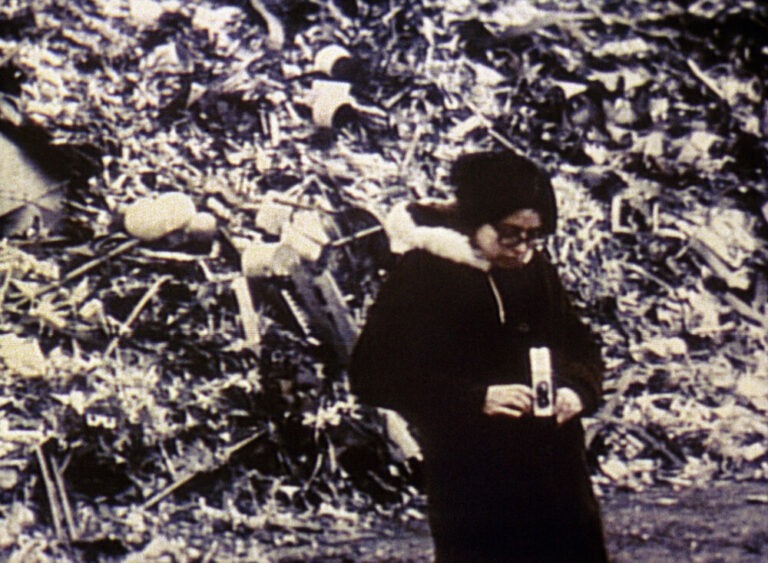 IN FOCUS
Douglas Hyde Gallery Online Screening Series
Elisabeth Subrin – Shulie (1997)
Running until 29 April
DHG continue their online screening series by focusing on the elusive 1997 film Shulie, which is itself a remake of an earlier film of the same name. Described by Frieze as "one of the most memorable experimental films of recent decades" Subrin's film examines, through it's highly refracted lens, the work of Shulamith Firestone, a writer whose 1970 book "The Dialectic of Sex," was one of the founding works of radical feminist thought. The screening also includes a conversation between the film's director and DHG's Georgina Jackson, available through their YouTube channel.