aemi Newsletter April 2023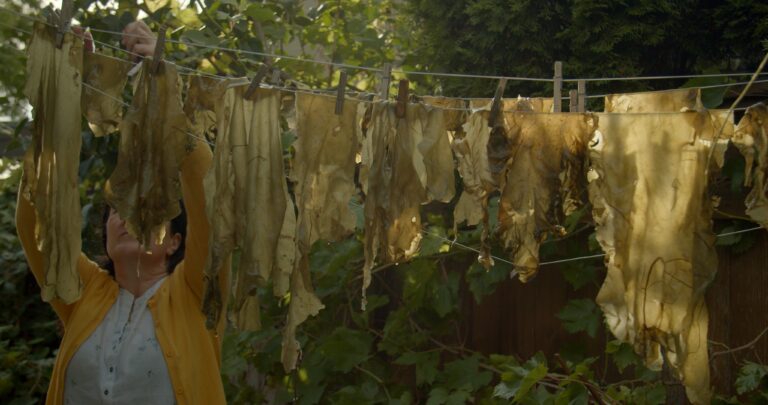 Hi there,
April was a very busy month for us, thanks to some exciting partnerships with the East Asia Film Festival Ireland (EAFFI) and the Irish Film Institute (IFI). We were delighted to bring Irish work into dialogue with East Asian cinema by presenting the Irish cinema premiere of Martin Healy's beautiful short film, A Moment Twice Lived, alongside Wang Chun-Hong's Far Away Eyes as part of EAFFI. We also presented a sold-out screening of 'The Sun Gives Without Asking', a diverse programme of short films by multi-disciplinary artists, curated by renowned visual artist Sean Lynch. We want to extend our sincere thanks to everyone who came along to both screenings and to Sean and artist Amanda Rice for their insightful post-screening discussion.
Our focus is now shifting a bit towards this year's touring programme, which will begin its run with several national and international partners in the coming months. The programme, titled 'Súitú', features artists Fábio Andrade, Susan Hughes, Morgan Quaintance, Bárbara Lago, Sofia Theodore-Pierce, Lisa Freeman and Holly Márie Parnell. Accompanying the programme is a wonderful text written by Belfast-based critic and writer Ruairí McCann, which was commissioned by aemi and is now available to read on our website here. The aim with these touring programmes, like much of aemi's programming activity, is in part to raise the profile of Irish artists and place their work in conversation with international practice. The touring programme is particularly effective in this regard, with last year's programme playing to large audiences both locally and internationally. We are excited to get moving with this year's tour.
One of the many highlights of this year's touring programme is Holly Márie Parnell's film Cabbage which premiered at Berwick Film & Media Arts Festival recently. We wanted to share this excellent audio recording of Holly in conversation with The White Pube during the recent run of her film Cabbage at SIRIUS. You can listen to the recording on Spotify or YouTube, or read the transcript on their website. Additionally, you can check out SIRIUS critic-in-residence Sarah Long's piece about Holly's film on The Paper Cork website here.
We hope your own plans are moving forward as the year progresses, and that you enjoy this month's recommendations and our InFocus segment below.
Very best wishes,
Daniel Fitzpatrick, Alice Butler, and Áine Stapleton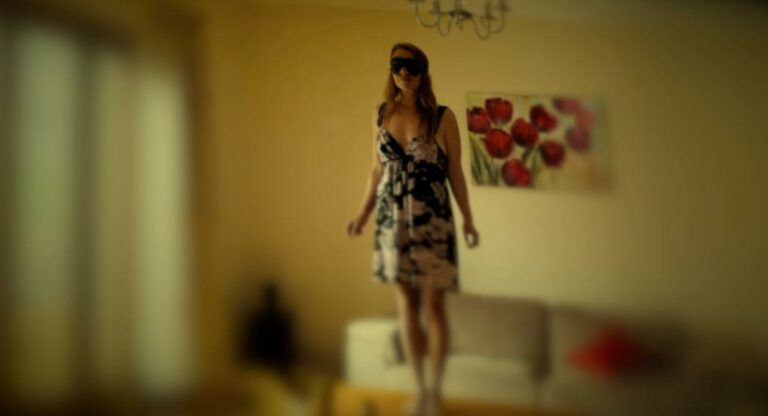 Selected recommendations 
'GOT DAMP / PÚSCADH ANUAS' by Avril Corroon at Project Arts Centre, Dublin – An Installation that explores 'a crisis of nature in the home' and considers housing insecurity, the cost of living crisis and its health impacts, and forms of community protest. 'DAMP / Púscadh ANUAS' by Corroon was commissioned by Project Arts Centre, as part of its three-year public research project on housing, and TACO! London as part of its work with communities across South East London. Over 700 litres of damp have been collected in Dublin alone and will be used as material in the exhibition, along with an architectural installation and a video work drawn from participant interviews and including footage from a thermal camera.
Blissed by Maximilian Le Cain screening at the Irish Film Institute in Dublin on Tuesday, May 9th at 6:30 pm. Blissed is an experimental love story, both lyrical and graphic. Hovering in the sensuous haze where flesh and dream become one, it wordlessly explores the shared inner life of two people whose devotion to one another expresses itself in forms that still challenge convention. Sexually frank and poetically immersive, this plunge into one couple's erotic utopia features an original soundtrack by Mick O'Shea. Following the screening, there will be a Q&A session with the director. Le Cain is affiliated with Experimental Film Society (EFS) and currently holds the position of The Arts Council/UCC (University College Cork) Film Artist in Residence for 2023.
'Remaking the Crust of the Earth' by Gavin Murphy, at the Irish Architectural Archive, Dublin – There's still a few days left to catch this fascinating exhibition by artist and curator Gavin Murphy, running until Friday April 28th. The project – the result of several years of research by the artist into the history and cultural impact of glass and its use in the built environment – draws extensively on the Raymond McGrath Collection housed at the Irish Architectural Archive, producing an exhibition comprising of a film, installed and photographic works, and an accompanying publication. 'Remaking the Crust of the Earth' presents a layered, cultural history which examines the ways in which glass has transformed society, how humans situate themselves within the environment, and how we view the world.
Concrete Keys by Natasha Bourke at SIRIUS, Cork – Concrete Keys is a feature film by Bourke that creates a strange and familiar parallel universe that evokes the tragically poignant comic structures and absurd rituals of institution, in an ever-changing world. The film was primarily shot at the former Cork Tax Office, over the last month before its doors were finally closed until demolition, 9 months later. For nearly a decade, post its role as governmental offices, the 7-floor brutalist building became a temporary home to a wide breadth of creatives. Nearly 5 years since demolition, it still remains a vacant site. Running on a loop from April 22nd to May 20th, Weds – Sat, 12-5 pm.
Selected upcoming opportunities for film artists 
Upcoming open calls and artist opportunities include The Arts Council Arts Grant Funding, Altered Terrain by Screen Service, and Arts and Disability Connect Scheme.
Film festival submission deadlines include Ireland in Germany 2024: Calls for Expressions of Interest, Berlin Revolution Film Festival, and Marienbad Film Festival 2023 in Czechia.
Check out more national & international open calls, film festivals and opportunities here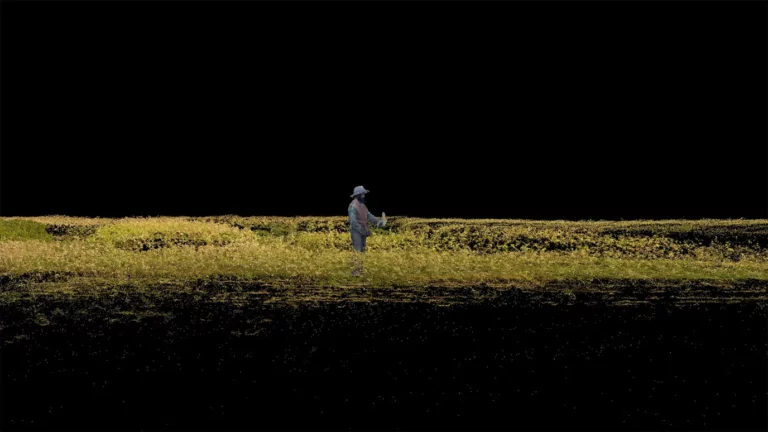 InFocus: Constant by Sasha Litvintseva and Beny Wagner
This month's Infocus showcases Constant by Sasha Litvintseva and Beny Wagner, which will be screened for FREE at the Hugh Lane Gallery in Dublin on Friday, May 5th at 1pm. Constant is a journey through the social and political histories of measurement. For most of recorded history, the human body was the measure of all things. Constant asks what led measurement to depart from the body and become a science unto itself. The film explores three shifts in the history of measurement standardisation, from the land surveying that drove Early Modern European land privatisation, to the French Revolution that drove the Metric Revolution, to the conceptual dematerialisation of measurement in the contemporary era of Big Science. The screening will be introduced by aemi co-director Alice Butler. She will also moderate a post-screening Q+A over Zoom with the two directors after the film, providing a rare opportunity to hear from two of the most interesting cinematic voices making work today. Watch the film trailer here and book your FREE ticket here.
aemi is funded by The Arts Council