Newsletter – August 2021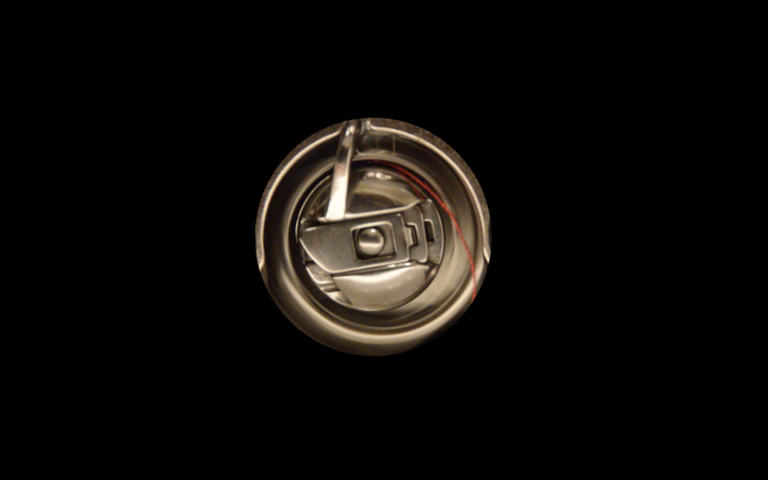 Hi there,
Hope everyone is keeping well
We are close to the end of summer and entering a busy period for aemi with a number of exciting events in the pipeline as we start to venture back into cinemas! We also have a full schedule of online events for the autumn period.
If you are in Belfast, or can make it there, we are screening a special programme of films by the amazing artist film distributor Kino Rebelde this Sunday afternoon at the Ulster Museum as part of Docs Ireland. You can watch a trailer for that programme and book tickets £3-£4 here. Coming up next month in Dublin we have a very exciting programme of films selected by the great Pat Murphy, one of Ireland's most influential filmmakers, at IFI on the 15th September (more info on that here, tickets now on sale). We are also in the final days to catch Niamh O'Malley's remarkable film Glasshouse on 'aemi online' with an accompanying text by Chris Fite-Wassilak; next up on the platform is a showcase of recent NCAD graduates.
More generally, there are plenty of exhibitions and events throughout the country, as well as online, but one we would draw special attention to is Isabel Nolan's show 'A delicate bond which is also a gap' at Solstice Arts Centre in Navan which closes tomorrow. In terms of upcoming important festivals for artists' film, Berwick Film & Media Arts Festival and Open City Documentary Festival in the UK have impressive line-ups of online and in-person events, both festivals taking place in September.
We especially want to offer congratulations to the recipients of the inaugural aemi Ulster University Graduate Awards: Maria del Pilar Morales Caamaño (BA Award) and Valanti Athanasiou (MFA Award). You will be able to watch both of the impressive works that were awarded, on aemi's website over the months of September and October.
Best wishes, and have a very enjoyable weekend,
Alice Butler, Daniel Fitzpatrick & Emer Lynch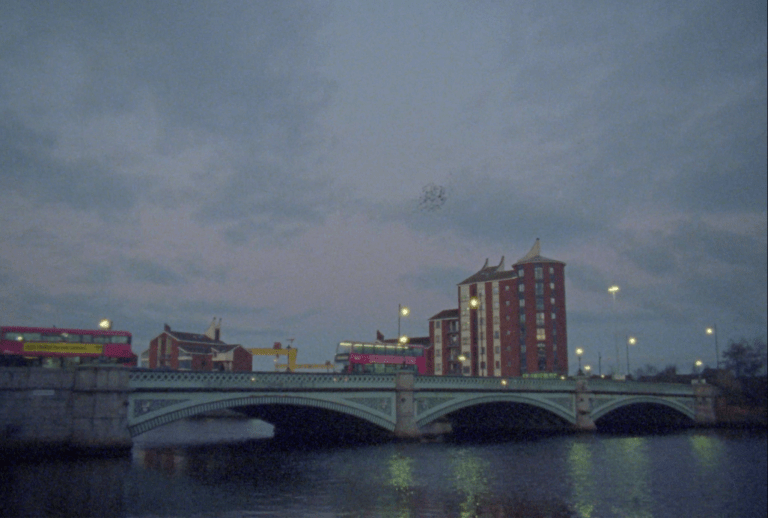 IN-REAL-LIFE SCREENINGS & EVENTS
Docs Ireland, Belfast Film Festival – aemi @ Docs Ireland: The Films of Kino Rebelde, Sunday 29 August 2:30pm at Ulster Museum; and over at Queen's Film Theatre Adrian Duncan's Lost Colony features as part of Irish Documentary Short Film Competition 1 on Saturday 28 August 12pm and Helen Cammock's The Long Note screens on Sunday, plus many more highlights throughout the festival
Irish Film Institute, Dublin – Free From Near or Far, selected by Pat Murphy, an aemi event featuring short films by Abhijit Mazumdar and Amala Popuri, Shivani Khattar, Song Ting, and Paul Murnaghan, Wednesday 15 September 8:30pm; as part of the IFI's Documentary Festival coming up later in September check out Wojnarowicz by Chris McKim; The Story of Film: An Odyssey by Mark Cousins; and Mr Bachmann and his class by Maria Speth, many of the Doc Fest films will also be on [email protected]
GAZE International LGBTQ+ Film Festival, Dublin – save the date for aemi's programme Friday 1 October 7pm at Lighthouse Cinema, the programme will be announced along with the full festival line-up on 1 September, with all of GAZE's screenings happening online and in-person at IFI and Lighthouse between 29 September and 3 October
The Model, Sligo – 'Signals & Circuits', aemi's touring programme screening work by film artists Jenny Brady, Jussi Eerola, Laura Fitzgerald, John Smith, Deborah Stratman and Yoga For The Eyes is currently installed in the gallery's new space dedicated to the exhibition of artist and experimental film, until 12 October
Crawford Art Gallery, Cork – Doug Fishbone, 'Please Gamble Responsibly', until 29 August; Laura Fitzgerald, 'I have made a place', until 19 September
Project Arts Centre, Dublin – Emma Wolf-Haugh, 'Domestic Optimism': Act One: Modernism – A Lesbian Love Story & Act Two: Radclyffe Hall – The Lazerbeam Theirstory Projects, 2 September–30 October 2021
The Library Project, Dublin – 'Fade to Black', an exhibition exploring ideas within the languages of cinema, installation, performance, and printmaking, curated by Grace Weir and Joe Walker and featuring works by Robert Barry, David Blamey, Chloe Brennan, Et n'est- ce*, Hazel Egan, John Lalor, Catriona Leahy, Yoko Ono, Sarah Pierce, Endre Tot, Ian Wilson, and Anja Mahler whose new experimental film Mountain-Field, Field-Mountain premieres as part of the exhibition, 9 – 25 September
The LAB, Dublin – Ann Maria Healy, 'Hypnagogia' including new video work titled My Dreams Won't Resist, until 30 September
Highlanes Gallery, Drogheda – 'CITY' featuring work by Helen Cammock, Sean Edwards, Joy Gerrard, Seamus Harahan, Anthony Kelly & David Stalling, L.S. Lowry, Christine Mackey, Niamh McGuinne, Hardeep Pandhal, Kathy Prendergast, Gary Reilly, Dorothy Smith, Andrea Luka Zimmerman, until 2 October
ONLINE VIEWING
aemi online – Niamh O'Malley, Glasshouse (2014) with an introductory text by Chris Fite-Wassilak, until 31 August; NCAD Graduate showcase 1 September – 9 November
23rd Seoul International Women's Film Festival – featuring Outcry and Whisper by Trish McAdam, Wen Hai and Zeng Jinyan. Half of the films in the festival will screen simultaneously online and offline via Naver TV and YouTube, 26 August – 1 September
MattFlix, Matt's Gallery – the 'Dissolution' trilogy by Michelle Williams Gamaker: House of Women (2017) which aemi was delighted to present last year as part of the Jarman Award tour screens on the platform until 6pm today, followed by The Fruit is There to be Eaten (2018) 27 August – 3 September, and finally The Eternal Return (2019) 3 – 13 September
WET Film – Piotr Armianovski, Miners' Stories (2016) exploring the mining towns of two geographically remote regions of Ukraine, accompanied by an audio conversation with Marta Hryniuk, until 30 August
The Roberts Institute of Art – Agnieszka Szczotka, Just because your chicken dances upon impact it doesn't mean it is still alive (2021), selected by Cathie Pilkington, until 1 September
Alasdair Asmussen Doyle, 'murmurs' (2020), developed as a film/web project as part of Flax's online commission, shot on 16mm photochemical film in Belfast on the 31 December, the final date of UK's 11-month Brexit transition period, more info here
Video Data Bank – 'Notes on Black Video: 1987–2001', featuring films by Lawrence Andrews, Thomas Allen Harris, Leah (Franklin) Gilliam, Tony Cokes, and Art Jones, programmed by Emily Martin
Vital Capacities – 'Intertwined' exhibition of new works by Seo Hye Lee [Sound of Subtitles]; Laura Lulika, Body Builder, and Linda Stupart, Watershed 2.0: Pandemic CYOA Cyberspace Edition 2021
Film and Video Umbrella – Maryam Tafakory, Nazarbazi (2021) exploring the prohibition against touching in Iranian cinema, with a commissioned text by Elhum Shakerifar
Ecstatic Static – 'Screening No. 4: I Remember' featuring films by Bani Abidi, Funland (Karachi Series II) (2014), Luis Arnías, Punky Eye / Ojo Malcriado (2018), Tinne Zenner, Sleeping District (2014), Miko Revereza, Distancing (2019), Leonardo Mouramateus, A Festa e os cães (2015)
F(r)ictions – summer programme with Onyeka Igwe, Lika Tarkhan-Mouravi, Zlata Onufrieva, Ri Patel, Vanessa Walters, Soohyun Choi, Edmund Hardy launching 27 August
Black Film Archive – newly launched streaming guide by Maya Cade including curated highlights
ARTIST OPPORTUNITIES, OPEN CALLS, FILM FESTIVAL SUBMISSION DEADLINES
Irish Film Festival London – Late Deadline: 29 August
Leeds International Film Festival – Late Deadline: 31 August
NTAA'22 International Art Exhibition for New Technologies, Zebrastraat, Ghent – Deadline: 31 August
Swedenborg Film Festival 2021, London – Deadline: 1 September
Open Call, Dublin City Public Art Programme 2021 – 2026 – Deadline: 2 September
Japan Media Arts Festival – Deadline: 3 September
Open Call research residency, on-the-fly, Creative Europe – Deadline: 5 September
Arts Council of Ireland Agility Award – Deadline: 9 September
Circuit Festival, Galway – Deadline: 10 September
Festival Prisme #4, Nantes, France – Deadline: 13 September
Dublin International Film Festival – Late Deadline: 17 September, Extended Deadline (4 categories): 15 October
PS² Belfast, Open Call Emerging/ re-emerging Northern Ireland-based artists – Deadline: 18 September
International Film Festival Rotterdam – Films (up to 60 min.) completed after 1 July: 22 September, VR/Immersive works: 22 September, Feature films: 6 October
Arts Council of Ireland Open Call – Deadline: 23 September
Bolay Artist Residency, Linenhall Arts Centre, Mayo – Deadline: 24 September
Arts Council of Ireland Authored Works – Deadline: 30 September
Culture Ireland, also accepting applications to support presentation by Irish artists online provided the artist has an international presenting partner – 1 October, 1 December
Glasgow Short Film Festival – Regular Deadline: 5 October, Late Deadline: 9 November
Achill Island Film Festival – Late Deadline: 31 October, Extended Deadline: 31 December
Open Call, Visual Arts Project Fund, Goethe Institut – Deadline: 15 October
Environmental Film Festival DCEFF – Regular Submission: 1 December, Late Submission: 3 January 2022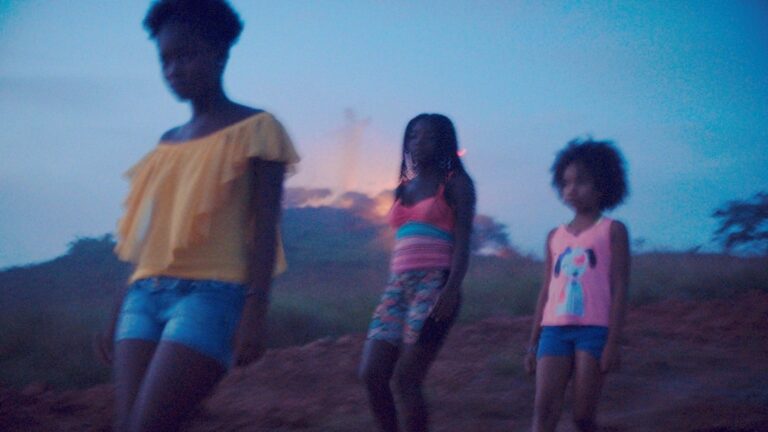 IN FOCUS
DEMO Moving Image
After launching as an online festival last year DEMO has now become an ongoing platform for curated programmes of artist film. Programmes are well selected, shining light on eclectic selections of artists' and filmmakers' works. The current selection is themed around the concept of 'Shattering and Healing', reflecting also on the significance of collective ritual practices, and ideas around community and common space, notions pertinent also to the ongoing transformation of the public sphere caused by the pandemic.
Here's the line-up for the next while, really recommend catching Pauline Curnier-Jardin's Explosion Ma Baby while you can until 2 September
3 – 30 September: Camila Beltrán, Pacífico Oscuro
1 – 21 October: Abtin Sarabi, Parcelles S7