Newsletter – July 2022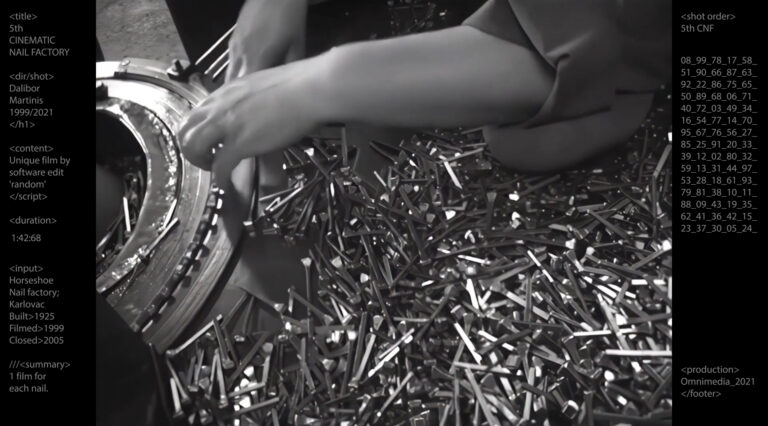 Hi there,
Hope you're all well.
First up we wanted to let you know about a free event at Pálás Cinema in Galway on Monday evening 11th July. A curated response by aemi to ANNEX's Irish Pavilion exhibition Entanglement (Architecture Venice Biennale), film artists Edy Fung, Fiona Marron and Frank Sweeney will be in attendance for Monday's free cinema event which also features work by Larry Achiampong, Caroline Doolin, and Dalibor Martinis. An exciting screening for anyone that can make it and an opportunity to see some truly excellent films. At 5pm the same day, the ANNEX curators are also offering a free tour of the 'Entanglement' exhibition at Fairgreen Gallery, the group will then be guided on the 10 minute walk to Pálás cinema fo the screening at 6:30pm. Email info@aemi.ie to book a place on the gallery tour at 5pm, and the FREE cinema tickets for 6:30pm are available directly via Pálás's website.
We also wanted to draw attention to Bassam Al-Sabah's remarkable film Dissolving beyond the worm moon currently screening at 'aemi online'. This screening is accompanied by an insightful essay by Claire Walsh and the film is available free and worldwide until the 26th of July.
Elsewhere it's festival season. We just finished up another collaboration with Docs Ireland in Belfast last weekend, congratulations to the team there on another stellar line-up. Our InFocus for this month is the Galway Film Fleadh which has a renewed focus this year on artist film, with a number of different works in the programme that push the boundaries of more traditional modes of practice. Great to see, we recommend making it down if you can.
Outside of this we are also now deep in the process of programming a host of other exciting festival collaborations in the Autumn but more on that later. For now hope to see you at some upcoming events, enjoy the sun!
Daniel Fitzpatrick, Alice Butler, and Emer Lynch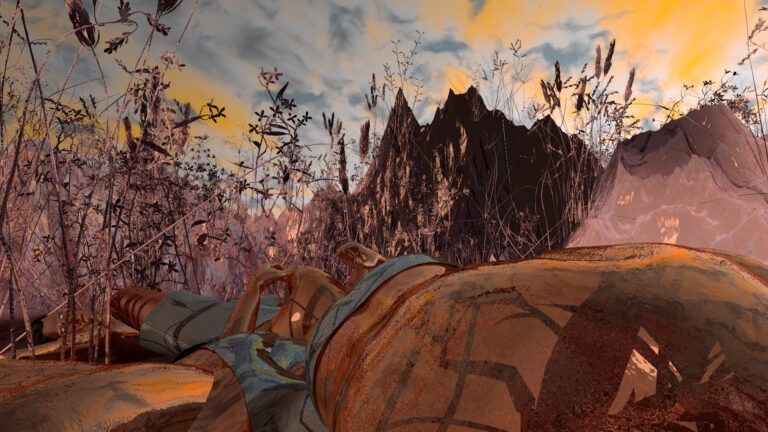 Selected recommendations 
Galway Arts Centre, Galway – A new solo exhibition by Sean Lynch previews 12pm Sunday 10 July with an artist's talk by Sean Lynch at 1:30pm (free event, all welcome, no booking required). The exhibition features new configurations of a number of different films and video artworks by the artist, including What Is An Apparatus? and Tak' Tent O' Time Ere Time Be Tint
Chroma International Film Festival, Dublin – Chroma IFF is an annual film festival showcasing the best works of BIPOC/BAMER (Latino, Asian, Middle Eastern, Black and Refugee) filmmakers from Ireland and around the world. We're really looking forward to checking out Celaviedmai's new Heal music video directed by Bekah Molony, as well as Iara Lee's feature film WANTOKS: Dance of Resilience in Melanesia, an exploration of the role of culture on the Solomon Islands as each island experiences the effects of climate change, as well as political losses and gains of freedoms and independence. The festival is happening  29 – 30 July at Brooks' Screening Room, 59 Drury Street in Dublin and free passes are available here
Project Arts Centre, Dublin – 'I NEED YOUR HELP / TÁ DO CHÚNAMH AG TEASTÁIL UAIM' solo exhibition by Danielle Brathwaite-Shirley curated by Tendai Mutambu, running until 13 August. At the centre of this new installation is a full-motion video (FMV) game artwork in which the audience is left to answer the question: WHAT ARE YOU WILLING TO GIVE UP? On 11 August, curator and writer Iarlaith Ni Fheorais will lead a panel discussion with members of the trans community on trans futures
Selected upcoming opportunities for film artists 
The Arts Council – the next Film Project Award deadline is coming up 28 July. Please get in touch with aemi early at info@aemi.ie if you would like to discuss an upcoming film project through one of aemi's free Advisory Sessions
Screen Service – the new Irish collective has an open call opportunity under the theme of 'Launch' deadline: 30 July, in addition to initiating a dedicated virtual community-based communications space called Discord server, for Irish/ Ireland based artists to chat, share resources, skills, equipment, talent, opportunities + more
San Diego Underground Film Festival – Regular Deadline: 31 July
Check out more national & international open calls, film festivals and opportunities here