Newsletter – May 2020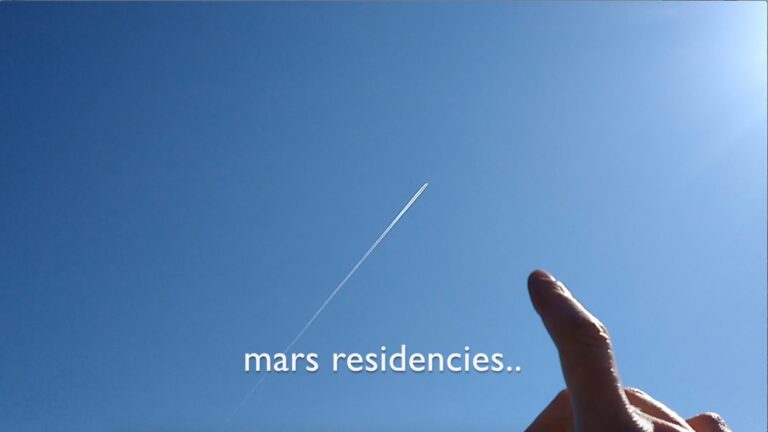 Hello,
We hope everyone is keeping well and in good spirits.
This week we begin to look forward to some eased Covid-19 restrictions. As outlined in the government's recently published Roadmap for Reopening Society & Business, cinema spaces need to wait until Phase 5 to reopen with social distancing measures in place, currently scheduled for 10th August. It already feels like a long time since Friday 13 March when the IFI and many other cinemas closed their doors at the beginning of Ireland's "lockdown", and equally, August can't come soon enough. We are all missing meeting at the cinema, the shared experience that unfolds, the films that were created to be projected in a dark, comfortable, quiet space. People are already jotting down their thoughts on this absent activity, such as Jennifer Gannon's moving article The Secrets of Cinema (Medium, 28 April 2020), The Guardian: video art flourishes in lockdown (4 May 2020) and in New York, Edo Choi eloquently writes about the material conditions and atmosphere of film/ digital & cinemas/ home viewings in Earthly Origins (Reverse Shot, Museum of the Moving Image, 24 April 2020).
With the exception of Rough Cut which we are adapting to facilitate remote group conversations, our cinema-programmed events are currently on hold. In light of this, we are preparing our online exhibition platform ahead of schedule and we have expanded the nature of our monthly newsletters to share with you online platforms for watching artists' and experimental films that we have been following ourselves for quite some time, in addition to new resources. Over the past six weeks it has been interesting to observe the shift in digital streaming from films pre-programmed for live festival audiences, to curatorial selections aligning with the global potential of transmission via the internet and receivership via phones, laptops and home projectors.
Positively, galleries in some European countries are beginning to reopen this week – the Neuer Berliner Kunstverein exhibition 'These Are the Only Times You Have Known' presenting Doireann O'Malley's new VR piece New Maps of Hyperspace_Test01 (2020) opened to the public again yesterday. And so, many of us are beginning to find our feet again albeit working to new rhythms. With this in mind we're continuing our remote one-on-one support sessions where we're happy to meet practitioners to discuss funding opportunities, exhibition strategies, distribution plans, or to offer feedback on experimental or artist film projects at various stages of development. More details about the advisory sessions and artist support is on our website. If you're interested in availing of these services, or becoming an aemi affiliate artist, just email info@aemi.ie.
We look forward to keeping you up-to-date both here in our monthly newsletters, and also on social networks through Instagram, Facebook and Twitter.
Warmest wishes to everyone,
Alice Butler, Daniel Fitzpatrick & Emer Lynch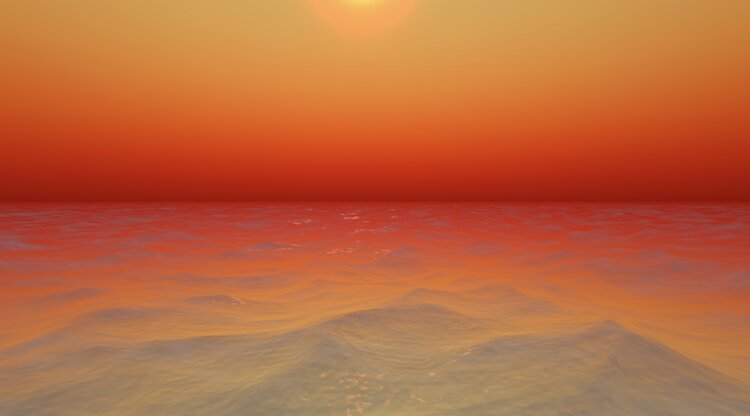 ONLINE VIEWING RESOURCES
The Douglas Hyde Gallery – Yuri Pattison, sunset provision (2020), the first iteration of Gallery 3 screening series, until 13 May
Neuer Berliner Kunstverein – Doireann O'Malley, New Maps of Hyperspace_Test01 (2020) VR artwork in the exhibition 'These Are the Only Times You Have Known' now reopen to the public until 10 May, also available online through the link
The MAC – Michael Hanna, A Living Colour Index, over the next seven weeks, the interior of artist Michael Hanna's home will be lit entirely with a different colour each week, moving through the colour spectrum from red to violet, with each week providing a new sensory living environment within the same space. The project is a response on Instagram to the shifts in time and memory experienced in lockdown with days and weeks blending together
Isolation TV – Featuring work by Mariah Garnett, Eduardo Padilha, Köken Ergun, Máiréad McClean, Manuel Graf, Aleksandra Mir, Igor Grubić, Stanisław Welbel and Loretta Fahrenholz. Video production and design by Oisín Byrne. Episode 1, curated by Vaari Claffey, looks at self-isolation and social distancing. It includes work that addresses solidarity in isolation, obsessive creative labour, pressurised family dynamics, obsolescence and imprisonment. Appears for a limited time only
LUX Moving Image – current online exhibition Picturing A Pandemic including streaming Bright Eyes (1984) by Stuart Marshall amongst further recommendations for online viewing and reading content
My Darling Quarantine Short Film Festival – Anna Mantzaris, Enough (UK, 2017); Gabriel Herrera Torres, A Boat (Mexico, Poland, 2016); Michael Kranz, myBorder's joyFence (Germany, 2018); Dylan Holmes Williams, Stilts (UK, 2018); Jennifer Reeder, All Small Bodies (USA, Germany, 2017); Bo Mathorne, The Backwater Gospel (Denmark, 2011); Sally Fenaux Barleycorn, SKINHEARTS (The Netherlands, 2015), until 10 May with the programme changing every week
Glasgow International – Digital Programme includes new commissions and works by Alberta Whittle, Sarah Forrest, Georgina Starr, Yuko Mohri, Jenkin van Zyl and Urara Tsuchiya (until 10 May)
Vdrome – Alia Farid, At the Time of the Ebb, introduced by Claire Tancons, until 12 May
WET – Milda Januševičiūtė & Miša Skalskis, Helpless Cure (2019), Erika Roux in conversation with Miša Skalskis, until 31 May
dis – Simon Dybbroe Møller, What Do People Do All Day, Episode 3: Water, plus further series of works with artists Hannah Black, Derek Larson amongst others, new film every week
Le Cinéma Club – Orian Barki, Shooting Days (2008), new film every week
CCA Streams / Lockdown Programme – Lucy Beech, Pharmakon (2016) and Adam Christensen, Last Fucking Rave (2014), until 10 May with two new films every streaming Monday as part of their 7-week long programme
Eflux – Oliver Ressler, Carbon and Captivity (2020), until 31 May
Argos TV7 – Sven Augustijnen, Johan (2001) and François (2003), until 8 May
Video Data Bank – The Whole World is (Still) Watching, programme curated by Solveig Nelson focusing on a form of double vision – seeing the 1960s through the lens of the 1990s in American '90s video art
CIRCUIT Artist Film & Video – Three short films (2000 – 2004) by MD Brown inspired by stream of consciousness techniques plus a 2020 conversation between the artist and CIRCUIT Director Mark Williams. CIRCUIT TV also features Truth or Consequences, a programme of 5 works curated by Dr Erika Balsom
La Cinémathèque Française – recently provided access to their archives including works by René Clair, Otar Iosseliani, Raoul Ruiz, Jean Epstein (see InFocus section below) and many more
Kino-Arsenal – Online cinema arsenal 3, featuring films relating to work and industrial action by Etats Généraux Du Cinéma, Cristina Perincioli, Yugantar, Laura Mulvey, Peter Wollen, Julian Radlmaier, Tatjana Turanskyj, Jasmina Metwaly, Philip Rizk, Jen Liu, Robert Schlicht, Romana Schmalisch, Arne Hector, Minze Tummescheit, Ute Aurand, Alex Gerbelaut, Juan David González Monroy, Anja Dornieden, Stefan Hayn, Anja-Christin Remmert, Florian Zeyfang, Harun Farocki, Marcin Malaszczak, Nadia Mounier, Marouan Omara, Firas Taybeh, Merab Kokotschaschwili, Sarah Maldoror, Wendelien van Oldenborgh
John Smith – Home Suite (1993-1994), feature length film by John Smith online in full until lockdown ends
Marianna Simnett – The Needle and the Layrnx (2016), until 8 May plus a different film by Simnett streaming every two weeks
Irrigation Veins – Ana Mendieta & Carolee Schneemann, Selected Works 1966 – 1983
ACW – Podcast on the art of Derek Jarman with curator Seán Kissane and gallerist Amanda Wilkinson. Introduced by Francis Halsall and Declan Long; featuring music from Derek Jarman's films Blue I, The Garden, The Peacock and Blue II
Triskel Arts Centre – Triskel Recommends this week presents Cork-made artists' moving image curated by Phantoscope, Triskel's quarterly experimental film event drawn from participants in LUX Critical Forum Cork: Aisling O Connell, Natasha Bourke, Mieke Vanmechelen, Arran Tenzin Bradstock, Michael Holly, David Bickley and James McCann. This programme was first screened at the Luminous Void Experimental Film Festival 2019
MUBI Notebook – MUBI's daily international film publication sharing recommended online viewing, reviews and articles
Kate Lain – CABIN FEVER: Coping with COVID-19 playlist of online experimental films & videos
ONLINE EVENTS
LUX Moving Image – Cinephilia in Lockdown, for this online discussion we welcome Girish Shambu and Mike Sperlinger to reflect in this current moment on the future of cinema-going and cinephilic culture. Moderated by Benjamin Cook, LUX Director. Thursday 7 May, 6pm GMT, bookng required
TRANSMISSIONS – Season 1 is a series of weekly episodes screening every Thursday at 9pm GMT and repeated on Fridays at 9am GMT on Twitch. Curated by Anne Duffau, Tai Shani and Hana Noorali, the forthcoming episodes in May will be hosted by invited artists:
Episode 3 | 7 May – w/ Tarek Lakhrissi – Your world is already ending
Episode 4 | 14 May – w/ Johanna Hedva – Tom Cruise Studies with expert guests Vivian Ia and Matthew Miller
Episode 5 | 21 May – w/ STRAWBERRY JAM:  A LITERARY HOUR with Mykki Blanco
Episode 6 | 28 May – w/ CAConrad with invited poets
International Short Film Festival Oberhausen – 13 – 18 May, including a new work by Frank Wasser, Tue AM (2020) premiering online in a selection curated by Jesse Darling on 14 May
Holt/ Smithson Foundation – Friday Film Program: every Friday a selected moving image work by Nancy Holt and/or Robert Smithson is screened on Vimeo and IGTV for twenty-four hours, until the end of May
Orphan Film Symposium 2020: Water, Climate & Migration, 26 – 28 May 2020. Screenings and live events will be webcast at designated times, schedule to be announced
OPEN SUBMISSIONS & OPPORTUNITIES
Arts Council of Northern Ireland Artists Emergency Programme, Deadline: rolling
Aesthetica Art Prize, Spring Deadline: May 2020, Summer Deadline: August 2020, Late Entries: 6 September 2020
Open City Documentary Festival, UK, Late Deadline: 11 May 2020
Arts Council Next Generation artists award, Deadline: 14 May 2020
Assembly, an annual development lab for creative documentaries organised by Open City Documentary Festival. The programme is a project-based intensive workshop for international filmmakers working on their first or second feature. Participants from six selected projects will attend a four-day programme in London with talks, workshops and one-to-one mentoring followed by a closed pitch for £10,000 development funding. Participants will also be able to attend screenings, talks and networking events as part of Open City Documentary Festival 2020. Deadline: 15 May 2020
GAZE International LGBT Film Festival, Dublin, Late Deadline 15 May 2020
Slow Film Festival, East Sussex, Second Deadline: 15 May 2020, Third Deadline: 12 June 2020, Final Deadline: 10 July 2020
Dún Laoghaire-Rathdown Creative Ireland Professional Development and Mentorship Bursaries, Deadline extended to 19 May 2020
Highlanes Gallery Open Submission 2020, Deadline: 20 May 2020
Edinburgh Short Film Festival, Scotland. Deadline: 22 May 2020
Open Call Pixelache Festival, Helsinki, First Open Call Deadline: 23 May 2020 for projects / processes / contributions which need to use a particular Oodi Central Library space that needs to be reserved or booked in advance, Second Open Call Deadline: 31 January 2021
23rd Annual FirstGlance Philadelphia Film Fest, USA, Regular Deadline: 23 May 2020, Late Deadline: 23 June 2020, Final Deadline: 13 July 2020
Kilkenny Arts Office Gallery, solo exhibition open call as part of the Emerging Curator in Residence Programme, Deadline: 25 May 2020
16th International Experimental Film and Video Festival, Zagreb, Deadline: 31 May 2020
Glasgow Short Film Festival, Deadline: the 2021 Call for Entries will open in June 2020
Open Call Photophobia: Contemporary Moving Image Festival, Canada, Deadline 8 June
Visions in the Nunnery, UK, Deadline: 21 June 2020
WNDX Festival of Moving Image, Canada, Deadline: 30 June 2020
The 2020 Argos Open Call, Deadline: 30 June 2020
VIDEONALE.18: Festival for Video and Time-Based Media Arts, Bonn, Germany. Deadline: 30 June 2020
Doclisboa'20 – International Film Festival, Lisbon, Portugal, Regular Deadline: 31 May 2020, Late Deadline: 30 June 2020
Kassel Documentary Film and Video Festival, Germany, Deadline: 1 July 2020
PÖFF – Black Nights Film Festival, Tallinn, Estonia, Deadline: 1 July 2020, Extended Deadline 17 August 2020, Final Submission Deadline 24 August 2020
L'Alternativa, 27th Barcelona Independent Film Festival, Regular Deadline: 1 July 2020, Late Deadline: 10 July 2020
Leeds International Film Festival, UK, Regular Deadline: 6 July 2020, Late Deadline: 10 August 2020
London Short Film Festival, Regular Deadline: 6 July 2020, Late Deadline: 24 August 2020
24th Internationale Kurzfilmtage Winterthur, Switzerland, Deadline: 12 July 2020
Environmental Film Festival, Washington D.C. (including Virtual Reality category), Deadline: July 2020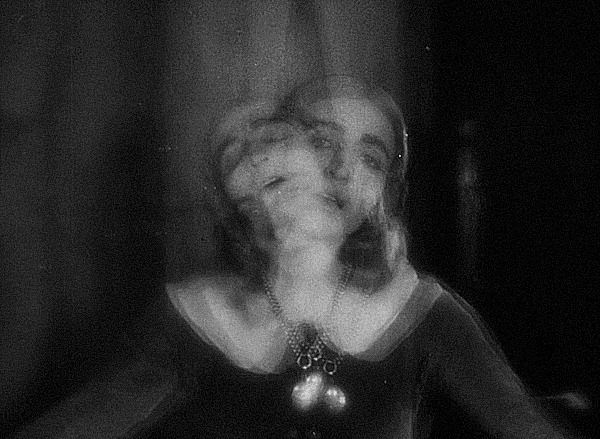 IN FOCUS:
La Cinémathèque Française
There have been many thoughtful and inspired online responses to the Coronavirus and the changed situation we now find ourselves in including key festivals like Oberhausen that have now made the decision to take much of their operations online or LUX who are making this discussion about Cinephilia in Lockdown available through zoom. There is much for us to consider here including what constitutes a 'live event' and how 'liveness' has been reconfigured as a result of this crisis, but at the very least we can acknowledge that these changes have shifted the ground in terms of accessibility.
While we continue to lament the possibility of a shared cinema experience, as well as what that shared cinema experience can do for our appreciation of works which we perceive to be 'difficult' or 'challenging', we can also acknowledge the ways in which rethinking the possibility of online exhibition, in light of limited alternatives, might allow us in some instances to cross some existing cultural, financial, and geographical barriers. Previous to this, attending a festival like Oberhausen would involve blocking off at the very least a weekend, booking flights, hotels, etc. We can now 'attend' the festival, for the first time, from our own homes. Any of us who have attended a festival like Oberhausen know that context is everything and that any festival is always about far more than just what occurs onscreen. This then is a special kind of testing ground and many of the responses so far have been both interesting and encouraging.
There are also responses to this crisis that may be overlooked for one reason or another like the new VOD platform that was recently launched by La Cinémathèque Française. Named Henri in tribute to the archivist Henri Langlois, the Cinémathèque have opened up their archives and made a host of material available that was otherwise impossible to access. Much of the website is in French but there is plenty of material there to navigate including several wonderful restorations of work by Jean Epstein, a key historical figure in terms of the historical avant-garde whose work has remained difficult to see for far too long. There are now several of his short works available to see for the first time, and for those interested in using this time to dive deeper into this history, we would recommend a recent documentary on the subject which the Cinémathèque have made available in full (and with English subtitles).