Newsletter – September 2020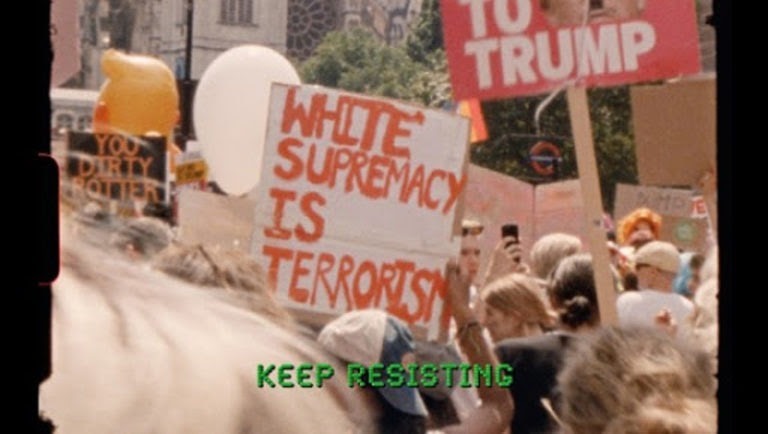 Hello,
We hope everyone is keeping well.
Culture Night is coming up tomorrow Friday 18 September, and we're delighted to be joining up with m i n k (Moving Image Network Kerry) to host an online discussion at 7.30pm. A number of artist film works are available to watch in advance of that and these will remain online on our vimeo page until Sunday 20 September. For more info, see our InFocus section below, or access the viewing link & book in for the free online discussion here.
Our 2020 'aemi online' programme is gaining momentum with Fiona Marron's brilliant film After Automation, which pinpoints progress through speculation via the career and creative output of Leo Melamed, chairman emeritus of the Chicago Mercantile Exchange. Jessica Foley's introductory essay After Automation? Critical Apophenia! aptly considers 'the technology of fiction' and looks back to her own creativity in childhood to evaluate the future. Fiona's film is available to view for free on our website until 6 October after which point a new exhibition with films by Sibyl Montague and an interview by Morgan Quaintance will commence on 7 October.
We're absolutely delighted to be a part of the GAZE International LGBTQ+ Film Festival this year for the first time. Check out our 'Experimental Shorts' programme here. After more than 6 months away from the cinema space we're so glad that the seven films in this programme will show on the big screen at the Light House Cinema on Saturday 3 Oct, 2pm as well as online via IFI@Home, a very accessible option for people across Ireland interested in watching.
For enquiries about any of our events or artist support activity contact us at info@aemi.ie and head to aemi's Twitter, Instagram & Facebook where we share details of our events, post links to recommended viewing, online and in-real-life events, and highlight funding and festival submission deadlines.
Very best wishes,
Alice Butler, Daniel Fitzpatrick & Emer Lynch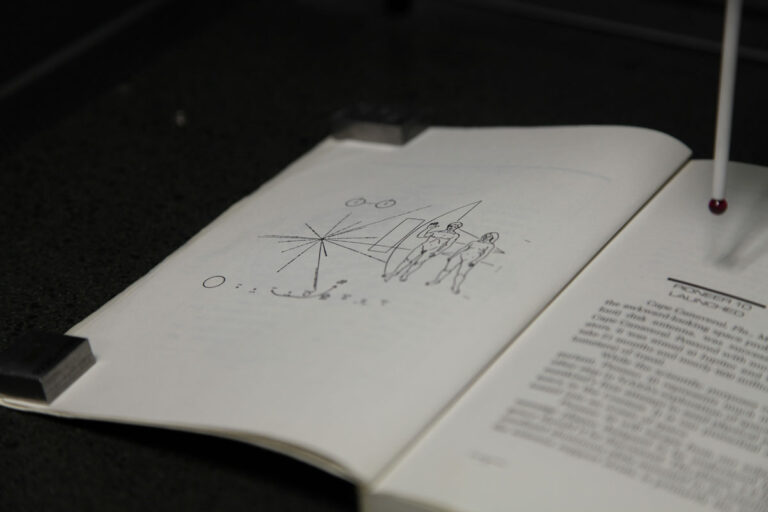 EVENTS, FESTIVALS, EXHIBITIONS
IRL in Irl
Temple Bar Gallery + Studios, Dublin – Bárbara Wagner & Benjamin de Burca, Swinguerra, Liliane Puthod, From the Studios: La Réserve; Alice Rekab, Truth, Flags, Identity, until 24 October
IMMA, Dublin – IMMA ARCHIVE: 1990s, From the Edge to the Centre; Ghosts from the Recent Past; IMMA and EVA International partnership
The Douglas Hyde Gallery Dublin – Yuri Pattison; Steve Bishop, coming soon
Pallas Projects, Dublin – Jane Cassidy, The Thin Veil, until 26 September
Light House Cinema, Dublin – Miranda July, Kajillionaire, opening 9 October
39th EVA International, Limerick – Little did they know, curated by Merve Elveren, featuring artists Yane Calovski, Eirene Efstathiou, Michele Horrigan, Melanie Jackson and Esther Leslie, Driant Zeneli, presentations by the Women Artists Action Group from the archive of Pauline Cummins, a series of 'dossiers' by Sara Greavu developed with artist Ciara Phillips and other contributors, and new commissions by artists Áine McBride, Laura Fitzgerald, Emily McFarland, and Eimear Walshe. Phase One 18 September – 15 November
Lewis Glucksman Gallery, Cork – 1,2,3,4, Dance in contemporary artists' films, group exhibition structured as a series of film programmes unfolding over four months, exploring different aspects, atmospheres, arrangements and ideas relating to dance. The exhibition begins with a programme of films by Victor Alimpiev, Sammy Baloji, and Sriwhana Spong until 19 September, with Part 2 continuing with films by Anne Maree Barry, Liz Magic Laser, and Wu Tsang, from 21 September
Crawford Art Gallery, Cork – Kevin Gaffney, Expulsion, until 6 December
VISUAL, Carlow – Sibyl Montague, SELF SOOTHERS; Ben Rivers, Ghost Strata, until 18 October
Roscommon Arts Centre – Mark Garry, An Lucht Siúil (The Walking People), until 25 September
The Model, Sligo – The Sea Around Us, John Akomfrah, Forensic Oceanography / Forensic Architecture, Shaun Gladwell, Karen Power, Susanne M. Winterling, until 27 September
The MAC, Belfast – Ulster University BA and MFA Fine Art Graduate Show, until 11 October
Void, Derry – Alan Phelan, echoes are always more muted, until 31 October
Online Viewing & Events
aemi: aemi online – Fiona Marron, After Automation (2013), accompanied by an introductory text by Jessica Foley, until 6 October; Sibyl Montague, Profit and Loss (2013 – ongoing) I, II, III with interview by Morgan Quaintance, from 7 October; aemi & m i n k (Moving Image Network Kerry) showcase for Culture Night, until 20 September
IFI@Home – GAZE International LGBTQ+ Film Festival, 30 September – 4 October, including aemi's 'Experimental Shorts' programme on 3 october; The Reel Art Collection, long-form documentaries supported by the Arts Council each focusing on an artistic theme (2010 – 2018)
IMMA: IMMA Screen – Isabel Nolan, Sloganeering 1-4 (2001) and The Condition of Emptiness (2007) until 17 September, with films by Helen Cammock and Phil Collins forthcoming
Crawford Arts Gallery – In Transit, George Awde, Daniel Castro Garcia, Gohar Dashti, Tanya Habjouqa, Stefanie Zofia Schulz, curated by Peggy Sue Amison, until 20 September
VISUAL, Carlow – 'When I', a proclamation of hope, strength, and determination – a 30-minute programme of newly commissioned works and performances for screen, bringing together artists working in collaboration with members of Carlow's community. Artists working on the project include Katie Holten, Amanda Coogan, Tobi Omoteso, Feli Olusanya AKA Feli Speaks, John Scott, Jessica Traynor, Tom Lane, Tadgh O'Sullivan, John MacKenna, Fehdah and Carole Nelson. 18 September, 6pm
LUX Moving Image – Jenny Brady, Receiver (2019), until 30 October plus associated performance event of Alvin Lucier's Bird and Person Dyning performed by Elaine Mitchener, online 24 September at 8.30pm
Berwick Film & Media Arts Festival – the 16th edition of the festival taking place online this year begins today, featuring a new Berwick commission Daddy's Boy by Renèe Helèna Browne, until 11 October
Jan van Eyck Academy – Environmental Identities #4 – Feminist Naturecultures, online screening Another Awaiting Stone by Jan van Eyck Academie participant Kanthy Peng and Who is Afraid of Ideology? by artist Marwa Arsanios, until 22 September, concluding with a public conversation that explores the correlation between gender and the natural environment with the filmmakers and Dr Wendy Harcourt, prof of Gender, Diversity and Sustainable Development
Transmissions TV – Season 2 is in full swing and comprises eight episodes with contributions from BBZ TV, Juliet Jacques, Ignota Books, Lawrence Abu Hamdan, Plastique Fantastique, and many others. TRANSMISSIONS is an online platform that commissions artists to share their work within a classic DIY TV show format, programmed by Hana Noorali, Tai Shani and Anne Duffau, streaming live on Wednesdays weekly at 9pm
ARTIST OPPORTUNITIES AND SUBMISSION DEADLINES
Arts Council Film Award Deadlines
Authored Works Award – Deadline: 1 October
Reel Art Award – Deadline: 8 October
Professional Development Award – ongoing
To book an artist support session ahead of any Arts Council application deadline please email info@aemi.ie. Contact us early if you are planning to apply.
Festival & Open Submission Deadlines
Dublin International Film Festival – Late Deadline: 18 September
HOMEGROUND: Research & Development Awards, Fingal Arts Office in collaboration with Draíocht, Dublin – Deadline: 18 September
PS² Freelands Artist Programme 2021-2022 – Deadline: 19 September
Underneath the Floorboards – Deadline: 20 September
River Residencies, Ormston House, Limerick – Deadline: 21 September
MExIndex 2020 Open Call as part of Curator-in-Residence Programme with Dr Richard Ashrowan – Deadline: 2 October
RHA Studios 2020/ 2021– Deadline: 4 October
Open Call: 2021 FSAS Digital Media Bursary Award, Dublin – Deadline: 16 October
Glasgow Short Film Festival – Regular Deadline: 6 October, Late Deadline: 10 November
Open Call Pixelache Festival, Helsinki – Deadline: 31 January
PhotoIreland Festival 2021, film and moving image work welcome – Deadline: 1 March 2021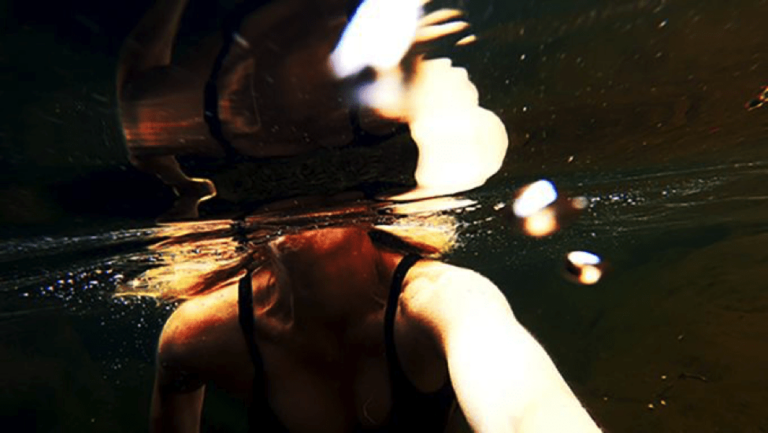 IN FOCUS
Culture Night with aemi & m i n k (Moving Image Network Kerry)
m i n k (Moving Image Network Kerry) is a Kerry-based collective of filmmakers and artists. As part of Culture Night 2020, they were due to have a group exhibition at ANAM Arts & Culture Centre in Killarney featuring films by Eavan Aiken & Jennifer Redmond, Treasa O'Brien, Lisa Fingleton, Laura Fitzgerald, Michael Holly, Gareth Kennedy, Julie Lovett, Lorraine Neeson, Sean Rea, Mieke Vanmechelen.
Like many events, the public aspect to this exhibition was curtailed due to Covid. aemi is delighted then to make a selection of those works available in the run-up to Culture Night tomorrow, when we will also host an online public discussion with m i n k through zoom. This viewing link can be accessed throughout the weekend, and as numbers are limited for the online talk at 7:30pm tomorrow, we're currently taking advance bookings.
Looking forward to connecting via Zoom tomorrow and wishing everyone a great Culture Night