Newsletter – November 2021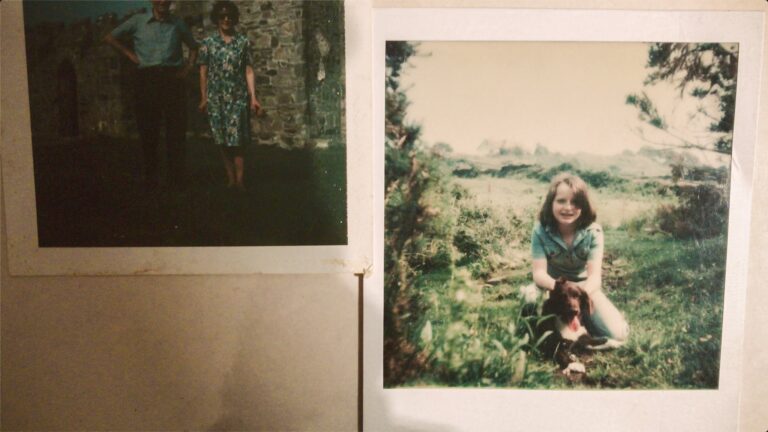 Hi there,
In recent years aemi has increasingly been working in partnership with a variety of festivals including GAZE, Dublin Feminist Film Festival and Docs Ireland. Last year marked the launch of our new partnership with Cork International Film Festival and this year we are delighted to be presenting three important screenings with them, as well as an artist workshop led by the brilliant Lynne Sachs.
CIFF kicks off this weekend and for anyone making the journey down to Cork, as well as those living locally of course, the festival has a great deal to offer audiences interested in artist and experimental film. For us this year's festival offers an unmissable opportunity to catch up on all that artist film can do, both in terms of Irish artist film, with new works by Tadhg O'Sullivan, Patrick Hough, Pat Collins and Myrid Carten, and international greats like Lynne Sachs (our artist in focus and the subject of a small retrospective), Peter Tscherkassky, Sylvia Schedelbauer, and Apichatpong Weerasethakul.
Below are just some of the highlights – we hope you can make it and would love to see you there,
Daniel Fitzpatrick, Alice Butler, and Emer Lynch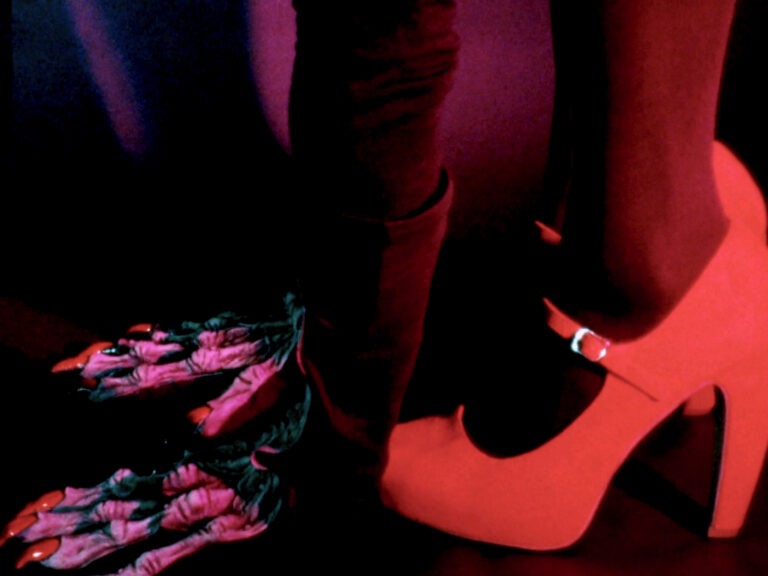 AEMI @ CIFF
aemi has three curated programmes at CIFF this year as well as a workshop. It also represents a significant return to cinemas for us with many of these being in-person events.
Our Artist in Focus this year is the filmmaker Lynne Sachs. We will be hosting the premiere of Lynne's celebrated documentary feature Film About a Father Who and Lynne will also be the subject of a retrospective shorts programme (available online). We are also delighted that Lynne will be in-person for all these events as well as for a workshop taking place at the Crawford Art Gallery next Tuesday November 9th.
aemi @ CIFF: Contested Legacies, Lynne Sachs & Myrid Carten
As part of our ongoing role in terms of artist supports this year was the first year we were able to offer a commission for an entirely new work. The recipient of the aemi Film Commission 2021 was Donegal artist filmmaker Myrid Carten, whose new documentary short Sorrow had a baby, will premiere at the festival alongside the Irish premiere of Artist in Focus Lynne Sachs' Film About a Father Who. Both films deal, in very different ways, with familial legacy, incorporating personal archives and pushing against the traditional boundaries of documentary practice. The two artists will be in attendance at Triskel for an unmissable discussion of their work, following the cinema screening on Wed 10th Nov at 8pm, info & tickets for 'Contested Legacies'
aemi @ CIFF: In the long now, 2022 Tour premiere
Alee Peoples, Eavan Aiken, Jeamin Cha, Sandy Kennedy, Sylvia Schedelbauer, Patrick Hough
aemi will also premiere a new curated touring programme at the festival which places new works by three Irish artists – Eavan Aiken, Sandy Kennedy, and Patrick Hough – in conversation with some of the best recent international works we've encountered over the past few years. Check out the trailer here for a preview of 'In the long now', a programme that explores ideas relating to love, liveness and mortality.
8pm Tues 9th Nov, info & tickets for 'In the long now'
Lynne Sachs' workshop for artist filmmakers
In terms of artist support, in addition to the three screening programmes, aemi is also offering a FREE full day workshop for artists/filmmakers, led by celebrated international filmmaker Lynne Sachs. This event takes place Tues Nov 9th from 11am to 4pm, full details listed here. This workshop, on the interplay between cinema and poetry, is open to artists at any stage in their practice. We couldn't be happier that Lynne, based in Brooklyn, is delivering this workshop in person. Email [email protected]aemi.ie to secure a place.
For those not be able to make it to Cork, the online aspect of the festival runs from mid November, and includes a programme of short films by Lynne Sachs from the 1980s to 2021, revealing a cross-pollination of forms that extends to the essay film, documentary, collage, performance, and poetry.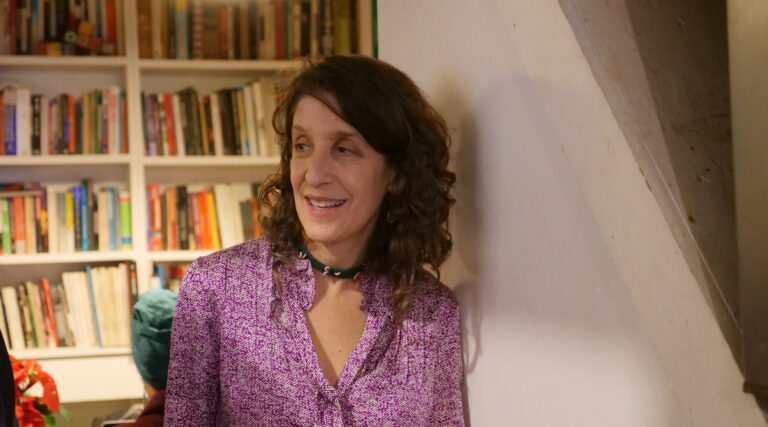 In Focus: Artist film @ CIFF
A few other highlights from the festival in terms of artist film include:
Nora (2000), directed by Pat Murphy
The third feature from acclaimed Irish director Pat Murphy (Maeve, Anne Devlin) tells the true story of Nora Barnacle and her tempestuous relationship with James Joyce, Sat 6th Nov at The Gate Cinema
A Night of Knowing Nothing (2021), directed by Payal Kapadia
Cinematic Documentary Award winner at Cannes 2021, Kapadia's debut feature is an enigmatic film looking closely at contemporary Indian society, beginning with a box found in a university in India holding SD cards, video files and letters detailing a doomed relationship, Sat 6th Nov at The Gate Cinema
To the Moon (2020), directed by Tadgh O'Sullivan + Q&A
A superb opportunity to catch the acclaimed To the Moon by Tadhg O'Sullivan (UCC Filmmaker in Residence 2021), his cinematic ode to the moon, woven from archive, poetry and song, Sat 6th Nov at The Gate Cinema
Pebbles (Koozhangal) (2021), directed by PS Vinothraj
Tiger Award winner at IFFR 2021, Pebbles (Koozhangal) pulls no punches in its depiction of poverty and familial abuse, but its inventive direction and outstanding performances make it a must-see, Sun 7th Nov at The Gate Cinema
Holy Island (2021), directed by Robert Manson
The first feature to be produced from the Authored Works Scheme by the Arts Council, Holy Island is shot in B&W, 5K, on 16mm and uses 1970s archive footage to tell the story of two lost souls who try to escape a desolate purgatory town. World premiere, Wed 10th Nov at The Everyman
Irish Shorts 4: Documentaries
Including People Enjoy My Company (2021) by Frank Sweeney, connecting the privatisation of telecommunications with techno-optimism in the lead-up to the millennium, and Fergus Daly's The Mirror of Possible Worlds (2021), an experimental reimagining of Abbas Kiarostami's experience of the Aran Islands when he travelled there in 2001, matinee Fri 12th Nov at The Gate Cinema
Free Radicals
Really looking forward to experiencing Kopierwerk by Stefanie Weberhofer, exploring the cinema as a machine, and Peter Tscherkassky's Train Again which puts the evolution of train travel and cinema history in parallel, Thur 11th Nov at The Gate Cinema
The Two Faces of Tomorrow (2021), directed by Patrick Hough
Presented by National Sculpture Factory at CIFF, an experimental documentary-fiction film about algae, from Thur 11th Nov at The Event Space, Marina Market
Cork International Film Festival 's full programme is available to view online here.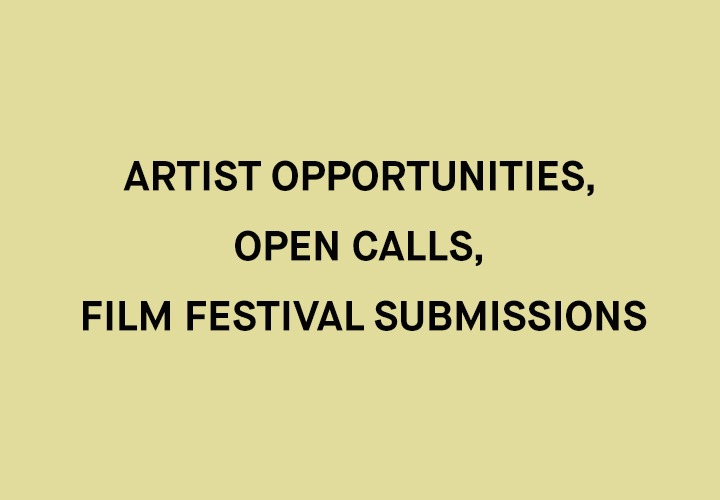 As part of aemi's Artist Support programme, you can now keep up-to-date with upcoming deadlines and opportunities for artists here