'aemi online' launch – Newsletter July 2020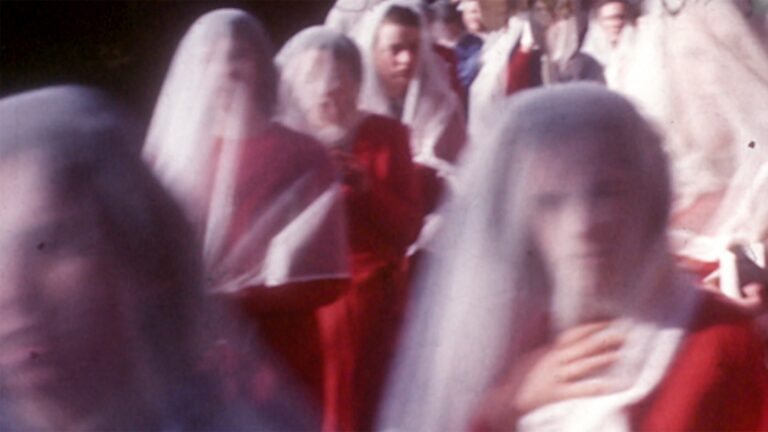 Hello,
We hope everyone is keeping well and enjoying the summer so far.
We're thrilled to use this edition of the newsletter to formally launch 'aemi online', a new exhibition series on our website that we have been working on for a number of months. Without further ado, we invite you to visit the inaugural exhibition: Frank Sweeney's new film All I believe happened there was vision (2020) accompanied by an introductory text by Rebecca O'Dwyer, commissioned for this platform.
Frank Sweeney's film emerged from a period of research with the National Folklore Collection at UCD and incorporates both archival and newly shot material. Taking the form of a travelogue, the film seeks out a mythical Irish otherworld by way of the more overtly contemporary spaces that now, at least in part, define our image of the Irish nation state: data centres, housing projects and financial centres. All I believe happened there was vision was initially due to screen as part of the St. Patrick's Festival in an exhibition at A4 Sounds in Dublin, but the arrival of Covid-19 prevented this from taking place. The film will be available to view from today until the 1st of September, at which point images from the film and Rebecca O'Dwyer's text will remain on our website, thereby initiating the 'aemi online' archive.
'aemi online' is a project we had planned for this year before the spread of Covid-19, but with the expanding role of online exhibitions over the past couple of months, we are ever more aware of the responsibility that goes hand-in-hand with streaming artists' and experimental films online. Alongside the welcome reopening of many galleries across Ireland, conversations on the topic of experiencing art online continue to gather pace (recent examples include Remote Viewing, an article by Morgan Quaintance in the June edition of Art Monthly on the institutional rush to produce online content during lockdown; Broadcasting and Art, a More Than Ponies event on artists taking their work online as a result of lockdown in which Maeve Connolly and Colin Perry situated these activities in terms of recent and historical examples of artists' broadcasting, video art, film & moving image practices; and tomorrow Thursday 23rd July, Frank Wasser will deliver an online lecture on the history and politics of Internet Art hosted by Pallas Projects/ Studios, considering works that are derived in and from the Internet and the effects on aesthetics, culture and politics). As our own plans for the 'aemi online' platform have been taking shape, we have been grateful for these discussions and we are keenly thinking about the shifting territories of online spaces and audiences.
Beyond the online platform, we're regularly updating our website with news items, the most recent of which includes a round-up of film awards that the Arts Council will accept applications for between the end of this month (Film Bursary Award deadline 30 July), right up until October. In line with these forthcoming film awards, keep an eye out on our website for the full details of an online information clinic that we will hold with the Arts Council on Wednesday 5th August at 11am. Advance sign-up will be required so drop us a line if you're interested in this. aemi's Rough Cut events are also underway as an online summer series, providing film artists with the opportunity to present works-in-progress at various stages of development to a group of peers and invited lead responder. Our first Rough Cut event was held last month when film artists Myrid Carten and Dean Kavanagh presented film projects to critic and artist moving image programmer Adam Pugh. For this month's Rough Cut event, Sharon Whooley and Saoirse Wall will present works-in-progress with Director of LUX Ben Cook responding. This event is fully booked but if you're interested in finding out more about future sessions, email us at info@aemi.ie
Our one-on-one advisory sessions (part of the aemi affiliate artist support programme) continue to take place virtually or over the phone with aemi Co-Directors Alice Butler and Daniel Fitzpatrick. If you are working on a project and would like feedback on a specific area, visit our Artist Support page for more info and follow up at info@aemi.ie
As always, we're keeping Twitter, Instagram and Facebook up-to-date with aemi news, gallery and cinema re-openings, virtual events, online viewing resources and recommendations, and forthcoming funding and festival deadlines.
Very best wishes,
Alice Butler, Daniel Fitzpatrick & Emer Lynch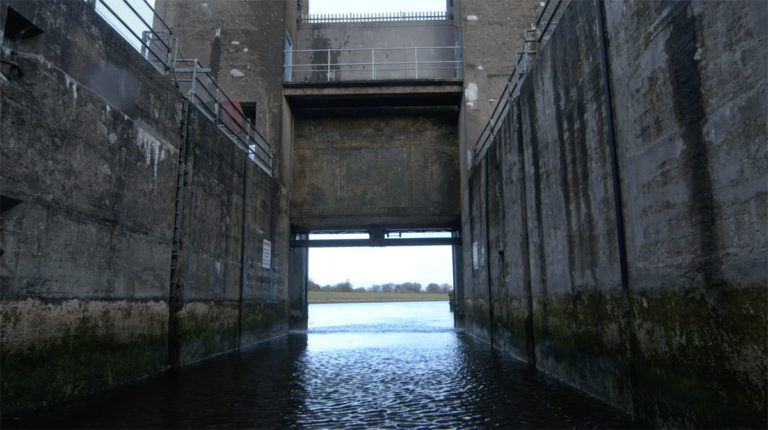 irl in IRL
IMMA, Dublin – IMMA ARCHIVE: 1990s, From the Edge to the Centre, until Autumn 2020
mother's tankstation, Dublin – Niamh O'Malley, placeholder, until 1 August
RHA, Dublin – Alan Phelan, Folly & Diction, until 2 August
VISUAL, Carlow – Sibyl Montague, SELF SOOTHERS; Ben Rivers, Ghost Strata; group exhibition ARTWORKS 2020 – The Sky is Blue, opening 23 July
Lewis Glucksman Gallery, Cork – Moving Spaces: Deirdre Breen, Colin Crotty, Miriam De Búrca, Joy Gerrard, John Halpin, Kent Jones, Roseanne Lynch, Colin Martin, Dara McGrath, Shane O'Driscoll, Richard Proffitt, Amelia Stein, until 13 September
Garter Lane, Waterford – Blue – Arts Council Collection, Dorothy Cross, Rachel Fallon, Hannah Fitz, Sibyl Montague, Geraldine O'Neill, Kathy Prendergast, Daphne Wright, until 15 August
The Model, Sligo – The Sea Around Us, John Akomfrah, Forensic Oceanography / Forensic Architecture, Shaun Gladwell, Karen Power, Susanne M. Winterling, opening 23 July
ONLINE VIEWING
aemi – aemi online: Frank Sweeney, All I believe happened there was vision (2020), accompanied by an introductory text by Rebecca O'Dwyer
IMMA – IMMA Screen: Kevin Gaffney, Everything Disappears (2014) until 17 August, with films by artists Helen Cammock, Phil Collins and Isabel Nolan to follow, monthly until 10 November
The Douglas Hyde Gallery – Gallery 3 Screenings: Jumana Manna, A Magical Substance Flows Into Me (2016) until 29 July
Isolation TV – Episode 2: A Most Sensitive Nucleus, curated by Vaari Claffey, featured artists: Kevin Atherton, Karl Burke, Çayan's Friends, Fiona Hallinan/Department of Ultimology, Nathalie Koger, Roy Claire Potter, Eva Rothschild, Patrick Staff, Stanislaw Welbel, Stina Wirfelt, for a limited time
John Hansard Gallery Haroon Mirza, /\/\/\/\ /\/\/\/\, a single-channel adaption of the original four-channel installation part of Haroon's recent major solo exhibition, Waves and Forms, at John Hansard Gallery, until 25 July; Niamh O'Malley, Glasshouse, originally made in 2014 as a two-screen video installation, and has been especially reformatted for John Hansard Gallery's online video commissions programme, until 31 July
DEMO Moving Image Festival Arjuna Neuman & Denise Ferreira da Silva, 4 Waters: Deep Implicancy (2019) until 14 July
Matt's Gallery – MattFlix: Jennet Thomas, IT ONCE HAD A FACE, NOW IT WANTS ONE AGAIN, until 24 July
London Community Video Archive – LCVA preserves, archives and shares community videos made in the 1970s/80s in London and the South East, Alchemy Film and Arts recommend The People's Account (1985), a documentary about the Broadwater Farm riot in Tottenham made by Milton Bryan and Cecil Gutzmore of the Black collective Ceddo Film and Video Workshop
WET – belit sağ, cut-out (2018) until 31 July
Scharaun – KINO SIEMENSSTADT weekly programmes over July and August featuring films by Knut Klaßen & Carsten Krohn, Manuel Graf, Filipa César, Nina Fischer & Maroan El Sani, Tobias Zielony, Mario Pfeifer, Claire Hooper, Nina Könnemann
LUX Moving Image – LUX/ Highgate Cemetery Talks: Claudia Jones and Bragging Rights, Rhea Storr (2019); OUT of TOUCH by HERVISIONS Part 2, until 31 July
ONLINE EVENTS
John Hansard Gallery – Join Niamh O'Malley in conversation with Dr Sarah Hayden (University of Southampton) and Dr Daniel Cid (Winchester School of Art) as they discuss artist Niamh O'Malley's writing and sculptural practice, alongside her current John Hansard Gallery online video commission, 6pm – 7pm 28 July
The Douglas Hyde Gallery – Artist Áine McBride will talk about the arthouse drama film directed by Ingmar Bergman, Persona (1966) for the DHG's third monthly The Artist's Eye: Converstions virtual meeting. 6pm Thursday 23 July – event limited to 30 participants and booking is required
LISTENING
IMMA – filmmaker Vivienne Dick discusses a selection of works presented at IMMA with Selina Robertson, freelance writer and film programmer of Club des Femmes, UK. This discussion explores Dick's practice over the last four decades and provides a deeper understanding of her approach to dealing with social and sexual politics
WET – belit sağ in conversation with WETfilm curator Marta Hryniuk about her film cut-out that deals with police file photos of the Nationalist Socialist Underground's victims in Germany
ARTS COUNCIL FILM AWARD DEADLINES & INFORMATION CLINICS
Film Bursary Award – Deadline: 30 July
Arts Council Forthcoming Film Awards Information Clinic – Wednesday 5th August 11am (more info available through aemi news soon)
Film Project 2021 Award – Deadline 10 September
Authored Works Award – Deadline: 1 October
Reel Art Award – Deadline: 8 October
FILM FESTIVAL/ OPEN SUBMISSION DEADLINES
Leeds International Film Festival, UK – Regular Deadline: 31 July, Late Deadline: 31 August
Stuttgarter Filmwinter Festival of Expanded Media, Stuttgart – Deadline: 1 August
Dublin International Film Festival – Regular Deadline: 14 August, Late Deadline: 18 September
PÖFF – Black Nights Film Festival, Tallinn – Extended Deadline 17 August, Final Submission Deadline 24 August
Rotterdam International Film Festival, Netherlands – Deadline: 24 August
London Short Film Festival – Late Deadline: 24 August
Underneath the Floorboards – Deadline: 20 September
Glasgow Short Film Festival – Regular Deadline: 6 October 2020, Late Deadline: 10 November
Open Call Pixelache Festival, Helsinki – Deadline: 31 January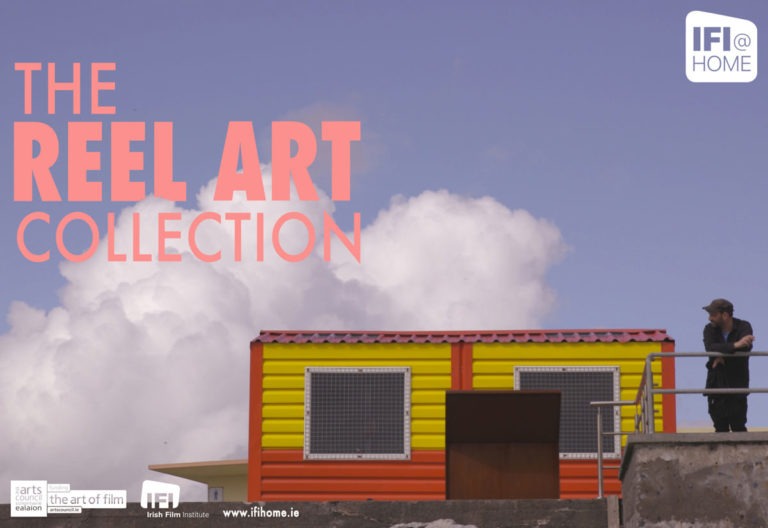 IN FOCUS
IFI@HOME: THE REEL ART COLLECTION (2010 – 2018)
IFI@Home is the Irish Film Institute's brand new video-on-demand platform which launched earlier this month with the Reel Art Collection, a selection of Irish-made documentaries funded by the Arts Council. These films have premiered at Dublin International Film Festival since 2010, and can now be rented directly from IFI@Home for a limited time. Just a few highlights from the full list of twenty films include Build Something Modern (2010), directed by Paul Rowley and Nicky Gogan, Floating Structures (2018) directed by Adrian Duncan and Feargal Ward, and The Great Wall (2014) directed by Tadhg O'Sullivan. For anyone thinking of making an application to the Arts Council for the next Reel Art Award (deadline postponed to October 2020 due to C-19), this is a brilliant opportunity to revisit individual films and to consider the collection as a whole.