Newsletter – August 2020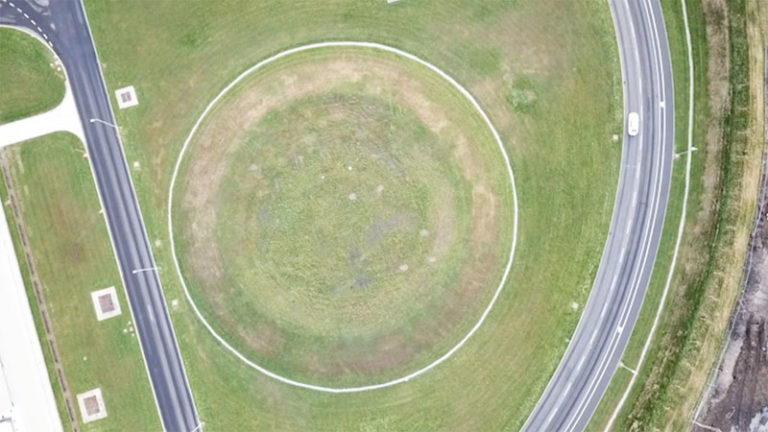 Hello,
We hope everyone is keeping well.
With autumn approaching so are a number of key Arts Council deadlines, all of which are detailed below. These awards include Film Project Award, the Authored Works Award but also some newer awards including the Commissions Award. We recently hosted an information session with the Arts Council detailing these awards but the guidelines for all of these awards are available through the Arts Council website. At the moment we are prioritising artists intending to apply for our free support sessions, if you do want to book one of these advisory sessions, we advise reaching out early.
The end of a strange summer and autumn on the horizon also bring news of film festival dates and cinema re-openings. Berwick Film & Media Arts Festival launches its programme 1 September with online passes available to purchase on the same day and Open City Documentary Festival (our IN FOCUS for this newsletter,) runs 9 – 15 September. Irish Film Institute will re-open its doors 26 August, and we are looking forward to presenting aemi programmes there again soon, details of these will be posted on our website shortly. Our new virtual exhibition platform aemi online launched last month and we're thrilled with the response so far. Thank you to everyone who has watched Frank Sweeney's excellent 22 minute film All I believe happened there was vision and read Rebecca O'Dwyer's essay, that together assess how Irish culture is shaped by the country's push and pull relationship with progression and regression. If you haven't already seen the film, it is available to view for free on aemi online for two more weeks, at which point the baton will be passed to Fiona Marron. Her film After Automation locates a fascinating crossover between science-fiction and global finance, and it will be accompanied by an introductory text by Jessica Foley.
We are also continuing to present our new Rough Cut events as an online summer series, offering artist filmmakers the opportunity to present works-in-progress to an invited lead responder and peer group. Without the social aspect of attending a cinema screening, Rough Cut has been a brilliant way to share links and ideas and to keep conversations about artists' moving image and filmmaking practices in motion. A filmmaker that was discussed at Rough Cut recently was Anne Charlotte Robertson, so it was great to recently encounter this essay by Kathryn Scanlan published by Another Gaze which is well worth a read in thinking about process-led filming practices. The final Rough Cut of the summer will take place early September with Kate Parker of City Projects confirmed as lead responder.
For any enquiries, contact us at info@aemi.ie, and head to aemi's Twitter, Instragram & Facebook where we share details of our events, post links to recommended viewing, online and in-real-life events, and highlight funding and festival submission deadlines.
Very best wishes,
Alice Butler, Daniel Fitzpatrick & Emer Lynch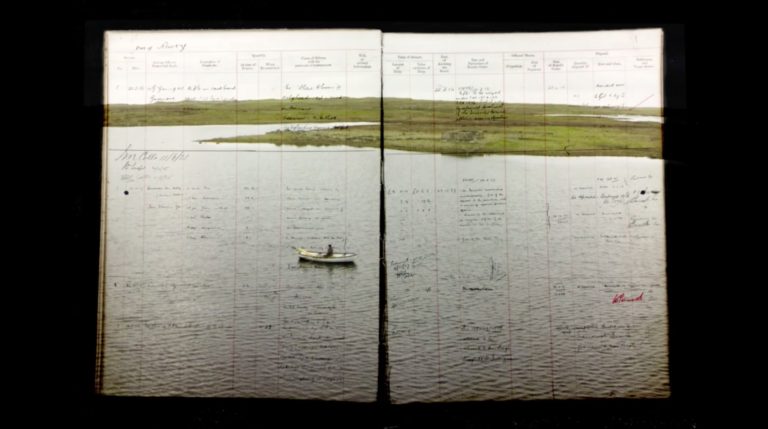 EVENTS, FESTIVALS, EXHIBITIONS
IRL in Irl
We recently got to visit the current exhibitions at VISUAL, Carlow that include Sibyl Montague's SELF SOOTHERS  and Ben Rivers' Ghost Strata. Sibyl's exhibition was magnificent and it was great to experience alongside the Ben Rivers' work. All-in-all we highly recommend a visit, VISUAL also has a special screening event coming up on Sunday 13 September: Donna Haraway: Storytelling for Earthly Survival, a documentary by Fabrizio Terranova about the life of American Professor Donna Haraway.
Temple Bar Gallery + Studios, Dublin – Bárbara Wagner & Benjamin de Burca, Swinguerra, from 27 August
IMMA, Dublin – IMMA ARCHIVE: 1990s, From the Edge to the Centre, until Autumn 2020
Lewis Glucksman Gallery, Cork – 1,2,3,4, Dance in contemporary artists' films, group exhibition structured as a series of film programmes unfolding over four months, exploring different aspects, atmospheres, arrangements and ideas relating to dance. The exhibition begins with a programme of films by Victor Alimpiev, Sammy Baloji, and Sriwhana Spong from 17 August – 19 September
Roscommon Arts Centre – Mark Garry, An Lucht Siúil (The Walking People), film installation exploring the relationship between Irish Travellers and Modernism, until 25 September
The Model, Sligo – The Sea Around Us, John Akomfrah, Forensic Oceanography / Forensic Architecture, Shaun Gladwell, Karen Power, Susanne M. Winterling, until 27 September
Online Viewing
aemi: aemi online – Frank Sweeney, All I believe happened there was vision (2020), accompanied by an introductory text by Rebecca O'Dwyer, until 1 September; Fiona Marron, After Automation (2013), accompanied by an introductory text by Jessica Foley, from 2 September
IFI@Home – The Reel Art Collection, long-form documentaries supported by the Arts Council each focusing on an artistic theme (2010 – 2018)
IMMA: IMMA Screen – Isabel Nolan, Sloganeering 1-4 (2001) and The Condition of Emptiness (2007) until 14 September, with films by Helen Cammock and Phil Collins forthcoming
The Douglas Hyde Gallery: Gallery 3 – Kalachakra – The Wheel of Time (1994), documentary produced by Bear Foot Productions on the exhibition Kalachakra Sand Mandala at The Douglas Hyde Gallery in 1994, until 27 August
Berwick Film & Media Arts Festival – Berwick will be making its programme available online this year including a new commission by Renèe Helèna Browne. Programme launch takes place on 1 September with tickets available same day. Berwick has quickly become one of the leading lights in terms of artist moving image practices so this is a great opportunity to engage with the festival if you haven't attended before, 17 September – 11 October
Glasgow Short Film Festival – this year taking place online only with each programme including exclusive filmmaker interviews, until 23 August
Mister Vorky – international one-minute and short film festival organised by Independent Film Center Vorky Team, Serbia. Recent short films by Jussi Eerola and Deborah Stratman who feature in aemi's touring programme 'Signals & Circuits' will be screened in the online programme 9413, launched today until 23 August
Bogotá Experimental Film Festival – Mairéad McClean, A Line Was Drawn (2019); Michael Higgins, Autumnal Sleeps (2019), launched today until 30 September
4° Festival ECRÃ – Michael Higgins, Autumnal Sleeps (2019); Vicky Langan and Maximilian Le Cain, Personal Growth (2019), 20 – 30 August
Open City Documentary Festival – 9 – 15 September (see InFocus section below for more info)
Collaborative Cataloging Japan – Vital Signals: Selected Works, rarely shown early experimental Japanese films presented with Professor Hirofumi Sakamoto, Electronic Arts Intermix and Lightbox Film Centre, launched today until 31 August
WET – Weronika Wysocka, where all problems end (2018) until 31 August
LUX Scotland – Margaret Salmon, Lens Diary, a technician's diary and slideshow of photographs made in collaboration with G20 Youth Festival, a non-profit youth club based in Maryhill, Glasgow, until 30 September
Film and Video Umbrella – Shezad Dawood, Towards the Possible Film (2014), until 15 September
ARTIST OPPORTUNITIES AND SUBMISSION DEADLINES
Arts Council Film Award Deadlines
Film Project 2021 Award – Deadline 10 September
Commissions Award – Deadline: 17 September
Authored Works Award – Deadline: 1 October
Reel Art Award – Deadline: 8 October
Professional Development Award – Deadline: 19 November
To book an artist support session ahead of any Arts Council application deadline please contact info@aemi.ie. Keep in mind also that we have to limit support letters to two per award so it is a good idea to contact us early if you are planning to apply.
Festival & Open Submission Deadlines
Leeds International Film Festival, UK – Late Deadline: 31 August
Dublin International Film Festival – Late Deadline: 18 September
PÖFF – Black Nights Film Festival, Tallinn – Final Submission Deadline: 24 August
Rotterdam International Film Festival, Netherlands – Deadline: 24 August
London Short Film Festival – Late Deadline: 24 August
LUX Online Commissions for d/Deaf Artists – Deadline: 28 August
Project Studios, Temple Bar Gallery + Studios, Dublin – Deadline: 28 August
LINZ FMR – Art in Digital Contexts and Public Spaces, Austria – Deadline: 30 August
HOMEGROUND: Research & Development Awards, Fingal Arts Office in collaboration with Draíocht, Dublin – Deadline: 18 September
PS² Freelands Artist Programme 2021-2022 – Deadline: 19 September
Underneath the Floorboards – Deadline: 20 September
River Residencies, Ormston House, Limerick – Deadline: 21 September
RHA Studios 2020/ 2021– Deadline: 4 October
Glasgow Short Film Festival – Regular Deadline: 6 October, Late Deadline: 10 November
Open Call Pixelache Festival, Helsinki – Deadline: 31 January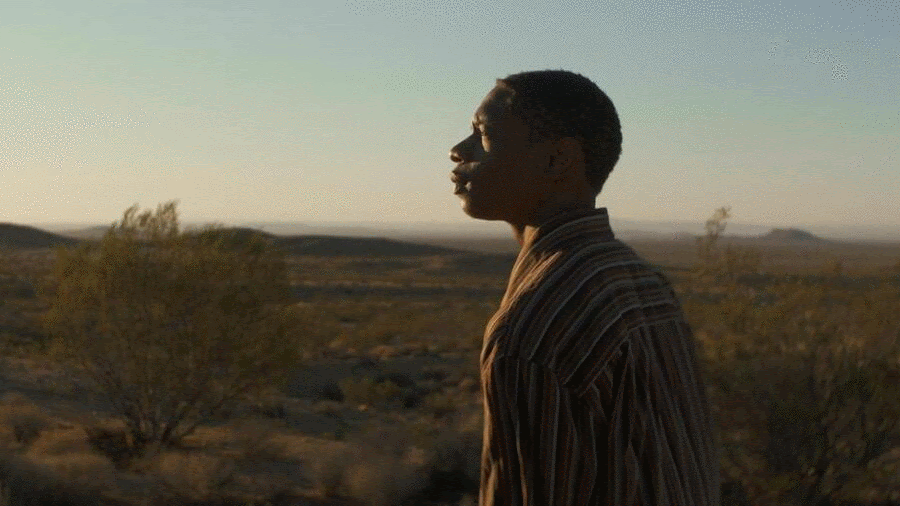 IN FOCUS
Open City Documentary Festival 9 – 15 September 2020
The full programme for Open City Documentary Festival taking place next month is now available to preview online. This is the tenth edition of the festival that champions creative documentaries and non-fiction filmmaking. Usually taking place in London, some of the changes occurring within this year's online edition include browser-based adaptations of the festival's AR/VR/XR+ exhibition Expanded Realities, as well as the expansive Industry Programme that will be available free internationally for the first time.
Over the week-long festival, the art of non-fiction will be celebrated through new international films such as Purple Sea by Amel Alzakout and the shorts programme Between Generations. This is in addition to free events such as The Language of the Essay Film, the panel on authorship that addresses collaboration, plus special evening events including new performance lectures from Courtney Stephens & Bassem Saad and Seen and Heard, in which the co-curators of the 'Black Lives Matter Video Essay Playlist' will screen selections from this resource and discuss them with their makers.
A very helpful aid to navigating the busy online programme is the brochure that Open City will print and post for free upon request.