Newsletter – June 2021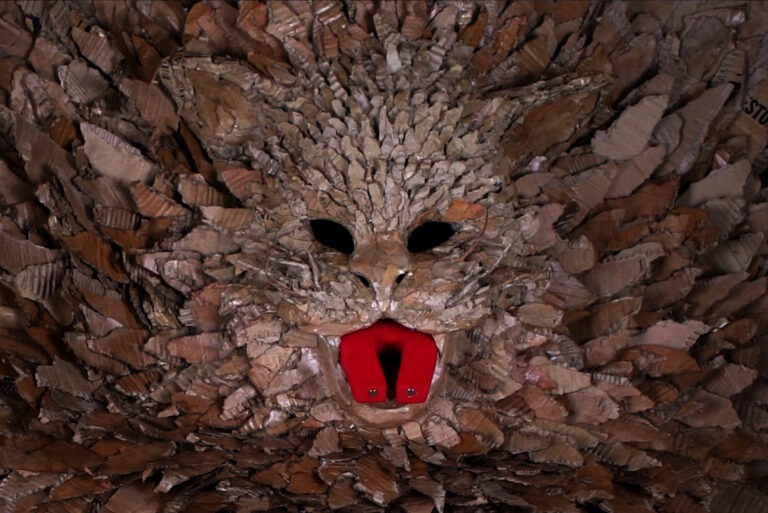 Hello there,
Hope everyone is keeping well.
We here at aemi are currently developing upcoming programmes for our on-demand platform and upcoming festival partnerships with PhotoIreland and Docs Ireland. We're excited to announce these programmes very soon, and in the meantime our June newsletter highlights the abundance of activity taking place across Ireland and internationally as the summer season kicks off, and, largely speaking, lockdowns lift. In this month's listings, we are so delighted to be able to include links to moving image programmes at cinemas and screening spaces now open again (or soon) for the first time this year.
There are 2 weeks remaining to watch Aoibheann's Greenan's Dingbox on 'aemi online', a short, looping work that lures the viewer into layered understandings of the contexts of unboxing videos and visual functions of touch. Dingbox is accompanied by a newly commissioned text by Jessica McGoff that we really encourage checking out while the work is available to view until 29 June.
We also wanted to highlight and recommend further reading by Jessica McGoff, specifically her recent writing on films on Palestine, such as Existence and disappearance: On documentation, the un-real image, and surveillance as a biopolitical weapon against Palestinian life in Basel Abbas and Ruanne Abou-Rahme's At Those Terrifying Frontiers (Berwick Film & Media Arts Festival, Early Career Critics workshop) and Where to Find Palestine on Emily Jacir's 2019 film letter to a friend exploring the work's use of visual and embodied cartography pre-empting the recent ransacking by Israeli military forces of Jacir's house and Dar Jacir arts centre in Bethlehem. In addition to these important texts of Jessica's there are a number of films by Palestinian filmmakers currently available to view online. Another Gaze have put together an unmissable programme 'For a Free Palestine: Films by Palestinian Women' that runs for one more week on Another Screen. Plus check out the links in the listings below to programmes at Queens Film Theatre Belfast/ Sheffield Doc Fest, Argos TV and Onion City Experimental Film Festival featuring films by Palestinian moving image artists.
Looking forward to sharing upcoming aemi programmes soon, both virtual and in-person.
With many thanks and best wishes,
Alice Butler, Daniel Fitzpatrick & Emer Lynch
Twitter | Instagram | YouTube | Free monthly newsletters, subscribe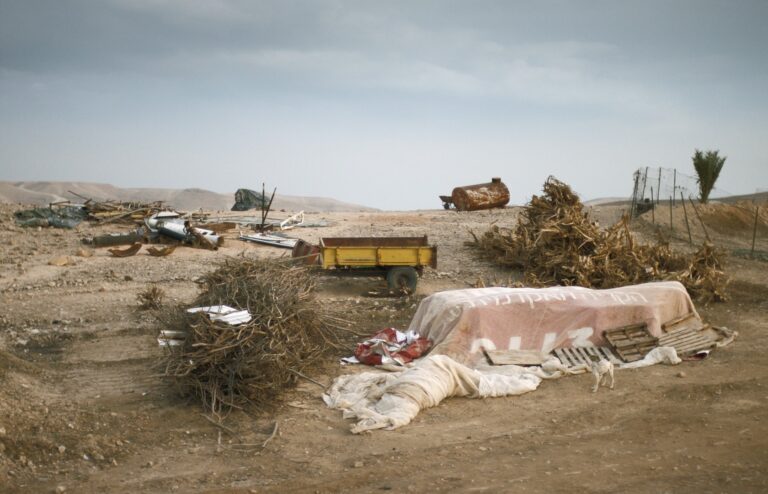 IN-REAL-LIFE CINEMA & GALLERY PROGRAMMES
Queen's Film Theatre Belfast – The Story Of Looking, 2021, exploring the role of visual experiences while preparing for eye surgery, directed by Mark Cousins, Sat 12 June, and The First 54 Years: An Abbreviated Manual For Military Occupation, 2021, a film on the Israeli military occupation of the Palestinian territories directed by Avi Mograbi, Fri 11 Jun, both films screening as part of Sheffield Doc Fest amongst others; Mandabi, a complete sound remaster from badly damaged archive film footage directed by Ousmane Sembène; Quo Vadis, Aida?, 2021, directed by Jasmila Žbanić, 20 – 22 June
Irish Film Institute – Gunda directed by Viktor Kossakovsky; Henry Glassie: Field Work directed by Pat Collins; After Love, feature debut from BAFTA-nominated short filmmaker Aleem Khan
Woman in the Machine – co-created by VISUAL and Carlow Arts Festival as part of Brightening Air. In addition to Sisters with Transistors by Lisa Rovner, film and digital invitations/ commissions includes work by George Bolster, Josephin Böttger, Ciara del Grosso, Umay Gunes Kurtulan, Jennifer Moore, Sharon Phelan, Susanne Radelhof, 11 – 13 June
Brightening Air – the festival's outdoor installations include Richard Mosse, Incoming and Grid (Moria), Butler Gallery, Kilkenny. The festival runs 11 – 20 June with the installation running until August
Project Arts Centre, Dublin – Luminous Void: Twenty Years of Experimental Film Society, an exhibition and event series comprising a changing programme of short and feature length EFS films projected on loop in the gallery until 25 June and Guest Curator Programme concluding on 19 June
Basic Space Dublin x The Library Project – On Belonging, Bassam Al-Sabah, Moran Been-noon, Oscar Fouz Lopez, Maïa Nunes, Salvatore of Lucan and Osaro, curated by Diana Bamimeke, until 27 June
Temple Bar Gallery & Studios, Dublin – Agitation Co-op group exhibition in the gallery including artworks by Michele Horrigan, Catriona Leahy, Laurie Robins and Libita Sibungu. It is accompanied by an online screening programme highlighting films by Forensic Architecture, Melanie Smith, and Eva Richardson McCrea, Frank Sweeney and the Dublin Dockworkers Preservation Society, until 10 July
Douglas Hyde Gallery, Dublin – Yuri Pattison, the engine, Gallery 1; The Artist's Eye: Steve Bishop, Gallery 2. Online event: Yuri Pattison in conversation with Georgina Jackson, July 29 at 6:30 pm
The Mac, Belfast – Jaap Pieters, The Eye of Amsterdam, until 8 August
Void Gallery, Derry – Elizabeth Price, CHOREOGRAPH, the first solo exhibition by Elizabeth Price in Northern Ireland, 22 June – 21 August
Ulster Museum NMNI – Willie Doherty, Where, overview exhibition, until 12 September
Lewis Glucksman Gallery, Cork – Home: Being and Belonging in Contemporary Ireland, group exhibition featuring work by Sara Baume, Tinka Bechert, Martin Boyle, Brian Duggan, James L. Hayes, Kerry Guinan, Eileen Hutton, Julie Merriman, Doireann Ní Ghrioghair, Sinéad Ní Mhaonaigh, Treasa O'Brien, Julia Pallone, Amanda Rice, Ciara Roche, Kathy Tynan, Mieke Vanmechelen, until 31 October
ONLINE VIEWING RECOMMENDATIONS
aemi – 'aemi online': Aoibheann Greenan, Dingbox, 2020, 5 min 9 seconds looped, with an introductory text by Jessica McGoff, until 29 June
Brightening Air – the festival's digital experiences include no_matter_here, a project by Frank Sweeney, Rachel O'Dwyer, Eva George Richardson McCrea, Paul O'Neill, Roo Honeychild & Coilin O'Connell. no_matter_here is a digital artwork, web zine, and exhibition that connects the work of artists exploring pre-millenium networks as potential sites of technological emancipation, featuring two new films by Frank Sweeney and Eva George Richardson McCrea, 11- 20 June
Carlow Arts Festival – this year's festival takes a blended approach of in-real-life and virtual programmes, including Carlow Arts Festival VR Cinema online exhibition space, and Architecture on Film curated by Maeve McGrath Films including the films Lionheart – Thoughts, Poems, Architecture, directed by Jim Stephenson; Topiaskop directed by Josephin Böttger; Troiane directed by Stefano Santamato; The Women Of The Bauhaus directed by Susanne Radelhof; and Dagmar Richter: Influencing Great Architecture, until 20 June
WET Film – Daniel Tuomey, Frankenstein, animation, 2020, until 13 June
Sheffield Doc Fest – the 28th edition of Sheffield DocFest is a blended programme taking place in cinemas in the UK and online. Industry passes are available and the Online Exhibition Platform is also available worldwide, the festival runs until 13 June
Another Gaze/ Another Screen – 'For a Free Palestine: Films by Palestinian Women', films by Reem Shilleh, Layaly Badr, Razan AlSalah, Jumana Manna, Mahasen Nasser-Eldin, Basma Alsharif, Rosalind Nashashibi, Larissa Sansour, Mona Benyamin, Shuruq Harb, Ahlam Shibli, Aida Ka'adan, Emily Jacir, Mai Masri, until 18 June
Transmissions TV – For Episode 4 of Season 3, artists' workers cooperative not/nowhere (n/n) present Pratibha Parmar's Wavelengths, 2000, alongside research by Jennifer Martin, 16 June 9pm BST, replay 18 June 10am BST
Dardishi Festival – ten-day long programme of online events led by Arab and North African women and gender minorities, highlights include Hollywood Harems screening and lecture on 22 June, and the workshop Dardishi Festival & Glasgow Women's Library Present: Reading Feminist Voices From The Middle East and North Africa on 19 June, the festival runs 18 – 27 June
Douglas Hyde Gallery – Chloe Brenan, Different Dusts, super 8mm film digitised, 2021, until 24 June
MattFlix – Smashing, a selection of video works by Jimmie Durham made between 1994-2004, ranging from 50 seconds to 92 minutes in length, until 25 June
LUX Moving Image – Two new online exhibitions include 'Notes on Travecacceleration' curated by Ode upon invitation from LUX Curatorial Fellow Cairo Clarke, featuring works by Aun Helden, Bruna Kury, Castiel Vitorino Brasileiro, Jota Mombaça, Maria Clara Araújo, Ode with Ikaro Cavalcante (Occulted) and Joaquim Ramalho, Sumé Aguiar and Urias; and opening 22 June 'Personal Perspectives' featuring George Barber's The Very Very End, 2013, Carl Callam's A Part of Me, 1998 and Ayo Akingbade's A is for Artist, 2018, both online exhibitions conclude 30 June
Virtual Factory – Tai Shani, The Neon Hieroglyph, until 1 July, forthcoming online presentations include Robert Yang and Jenn Nkiru
Argos TV – Miléna Desse, The Sun and the Looking Glass – for one easily forgets but the tree remembers, 2020, an essay-film which paints a portrait of a place on a hill above Ein Qiniya, a Palestinian village in the West Bank, with two houses from the late Ottoman period, until 2 July
KW Institute for Contemporary Art – 'KW Production Series', Andrea Büttner, Jamie Crewe, Beatrice Gibson, Onyeka Igwe, Lin+Lam, Rachel O'Reilly, until 8 July
DEMO Moving Image Experimental Politics – Kani Marouf, Images of a Favour, 11 June – 8 July, Arash Nassiri, City of Tales, 9 July – 6 August
Smithsonian – 'Viewfinder: Women's Film and Video from the Smithsonian', on the first Thursday of each month rarely seen short-form by women from Smithsonian collections are screened, followed by live conversations. Upcoming screenings include films by Alexandra Daisy Ginsberg, Leslie Thornton, Laurel Nakadate, Howardena Pindell and Ana Mendieta. Conversations with Chitra Ganesh, Zina Saro-Wiwa, Margaret Salmon, Zora Lathan and Iman Uqdah Hameen remain available to watch online
City Projects – Two City Projects commissioned films are currently available to rent on-demand, The Empty Plan, 2010, by Anja Kirschner and David Panos, and Wordland, 2008, by Phil Coy
IFI@Home – Vivienne Dick, New York Our Time, 2020; Dónal Foreman, The Image You Missed, 2018, and the new Architecture on Film collection including Arts Council Reel Art Award films Floating Structures, 2018, directed by Adrian Duncan and Feargal Ward and Build Something Modern, 2010, directed by Paul Rowley and Nicky Gogan
Nomadica at LABA – Joseph Bernard, Beyond Quiet, an autobiographical video essay on painting, photography and Super-8 film, featuring an unreleased film, Sun Song, made in 1979 and never screened, followed by a selection of ten of Bernard's short films
ARTIST OPPORTUNITIES, OPEN CALLS, FILM FESTIVAL SUBMISSION DEADLINES
arebyte on Screen, Open Screen 2021: Call out for artists self-identifying as disabled working in the digital realm – Deadline: 13 June
Columbia Law School Artist-in-Residence Program, NYC – Deadline: 15 June
London Short Film Festival – Regular Deadline: 14 June, Late Deadline: 9 August
Fringe! Queer Film & Arts Fest – Regular Deadline: 14 June, Late Deadline: 15 June
EMERGENCE Award 2021, Wexford County Council Arts Department and Wexford Arts Centre – Deadline: 17 June
65th BFI London Film Festival – Deadline: 17 June
Dublin Feminist Film Festival – Deadline: 18 June
19th International Festival Signs of the Night (Signes de Nuit), Bangkok – Deadline: 20 June
Edinburgh Short Film Festival 2021 – Deadline: Late Deadline: 21 June
Gaze International LGBTQ+ Film Festival – Late Deadline: 22 June
TG4 and Arts Council ilDÁNA 2021/2022 – Deadline: 25 June
191st RHA Annual Exhibition Open Call – Deadline: 25 June
Zurich Film Festival – Regular Deadline: 30 June
Working Artist Studios, Artist Residency, Ballydehob, Co. Cork – Deadline: 30 June
Kassel Documentary Film and Video Festival, Germany – Deadline: 1 July
L'Alternativa 2021, Centre de Cultura Contemporània de Barcelona – Deadline: 1 July
MIRAJ, Call for Papers: Artist's Moving Image, Ecology and Future Practices – Deadline: 1 July
Biennale College – Cinema, Venice International Film Festival – Deadline: 1 July
Akademie Schloss Solitude and ARC Bucharest, Call for Web Residencies – Deadline: 1 July
B3 Biennial of the Moving Image, HessenLab – Application period 1 – 15 July
PÖFF – Pimedate Ööde Filmifestival/ Black Nights Film Festival – Regular Deadline: 1 July, Extended Deadline: 17 August, Final submission: 24 August
Arts Council Agility Award – Deadline: 8 July
Cork International Film Festival – Late Deadline (4 categories): 16 July, Irish Shorts Late Deadline (4 categories): 6 August
Ji.hlava International Documentary Film Festival – Deadline for rough cuts and films that have so far not had a festival world premiere: 31 July
Culture Ireland, also accepting applications to support presentation by Irish artists online provided the artist has an international presenting partner – Deadlines in 2021: 1 August, 1 October, 1 December
BFI Future Film Festival – Deadline: 6 August
Glasgow Short Film Festival – Regular Deadline: 5 October, Late Deadline: 9 November
T A P E Collective, Good Wickedry online screenings and blog – rolling deadline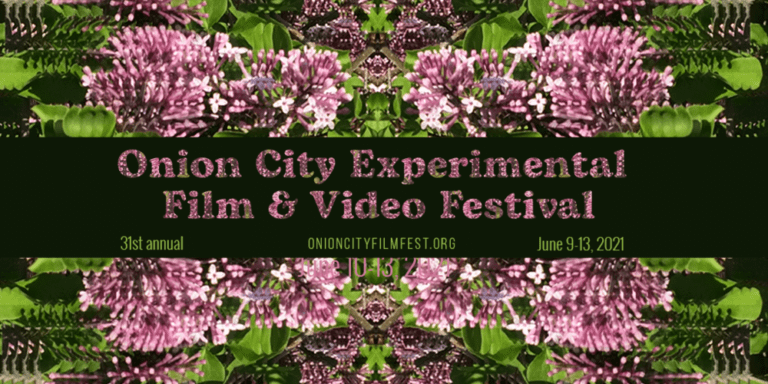 IN FOCUS
Onion City Experimental Film & Video Festival online worldwide until 13 June
A wealth of films by experimental filmmakers familiar to viewers of aemi's programmes are available to view online worldwide until Sunday at the 31st Onion City festival, as well as many new discoveries.
In addition to films by Lynne Sachs, Morgan Quaintance, Kevin Jerome Everson, and Rhea Storr, further highlights include Stephanie Barber's Another Horizon within Didascalies a programme exploring the construction of self within subtleties of performance, Erica Sheu's pài-làk ē-poo within Memory is a Labor, Not a Luxury a programme presenting memory as an unruly process, Shuruq Harb's The Jump within Closure Was in the Air a programme looking at the disconnections between political feeling in the air and actual manifestations on the ground, and Ann Oren's Passage within Mass Extinction Melodrama, a tragicomedy programming approach to exploring ecological hierarchies.
Sliding scale tickets can be purchased from $3 per programme