Newsletter – May 2022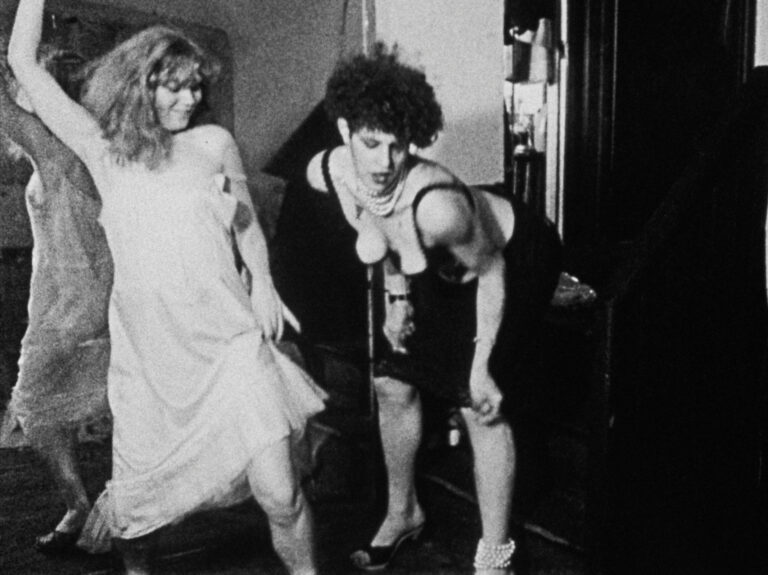 Hi there,
Last week we had an information session for students and recent graduates on building a practice in artist film, with presentations from The Arts Council and artists Myrid Carten and Frank Sweeney. It was great to hear from Myrid and Frank about how their practice has developed, particularly those formative years and the works that influenced them and shaped their ambitions. As always, we at aemi are delighted to hear from artists at any stage of practice and we look forward to continuing to work with students and graduates in this and other ways.
We are now running into a busy period for aemi with several announcements on the way and we kick this off with an installed screening programme we worked on with Sara Greavu at Project Arts Centre. The Clear Away the Rubble / Glan an Spallaí ar Shiúl screening programme is running in Project's gallery space until Saturday 14th May, featuring work by Ben Thorp Brown, Eva Richardson McCrea, Wendelien van Oldenborgh, and Dianne Murphy. More info here.
We also have an exciting upcoming event on Tuesday 17th May in collaboration with both IFI and Temple Bar Gallery & Studios. DIY, DISINTEGRATION & HYSTERIA: PUNK AND FEMINIST CINEMA OF THE 1970s & 80s is an in-person screening event at IFI curated and introduced by Rachel Garfield. The cinema screening, which looks at the intersection of punk and feminist cinema, features work by artists including Vivienne Dick, Betzy Bromberg, Abigail Child and others. This will also be followed by a discussion with Rachel Garfield, who recently published a book on the subject, at Temple Bar Gallery & Studios. All the info on that is here, the screening at IFI is already selling quickly so pre-booking is advised.
Today is also the final day to see Fergus Daly's excellent The Mirror of Possible Worlds currently screening on aemi online with an accompanying essay by Nicole Brenez. It's been a real pleasure hosting Fergus's film and Nicole's essay provides wonderful insight for those that have not yet caught it.  
Apart from that we have some other recommendations below including Prismatic Ground festival, an excellent hybrid festival that is well worth attending online. We were delighted to see Eavan Aiken's beautiful film White Hole show up in that programme, a work we presented at Cork International Film Festival last year at the premiere of 'In the long now', our upcoming touring programme for 2022.
That's it from us for now, enjoy the forthcoming sun.
Daniel Fitzpatrick, Alice Butler, and Emer Lynch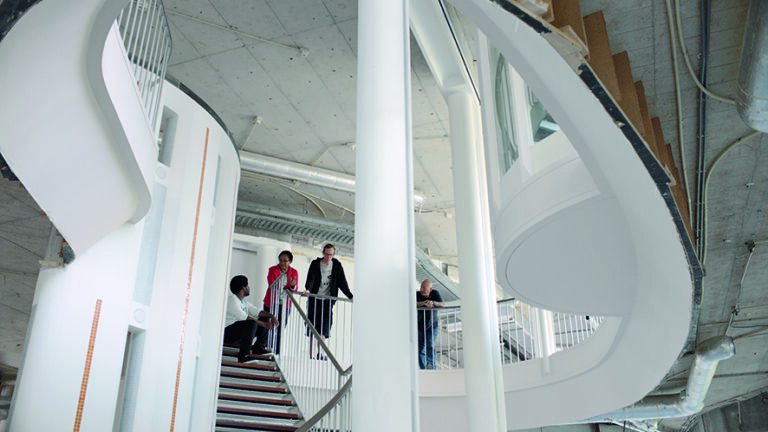 Selected recommendations 
mother's tankstation, Dublin – Myrid Carten, 'Preta (Hungry Ghost)' including Sorrow had a baby, aemi Film Commission 2021, open until 4th June
Hugh Lane Gallery, Dublin – 'Art, Class and Politics: Explorations through Film', free monthly in-person Friday lunchtime events with aemi Co-Director Alice Butler. Next up: Ansaphone by George Barber and Cézanne by Luke Fowler will both be presented at 1pm on Friday 20th May followed by a post-screening discussion
Goethe-Institut Irland, Dublin – 'Sharp Service' presents work by current and recently graduated students Ella CB, Nina Nadig, Eduardo Alcon Quintanilha, Eva Richardson McCrea, Lisa Strozyk, Gintaré Sokelyté and Juliet Carpenter, each of whom engage the paradigm of the filmic, whether through moving or still images, audio, or installation. 'Sharp Service' is the fifth exhibition in the Goethe-Institut's programme 'The German School', a series initiated by Professor Gerard Byrne and the Film Class at the Hochschule für Bildenekünste Städelschule, Frankfurt am Main and the Goethe-Institut Irland, open until 3rd June
Prismatic Ground, New York and online – 2022 will be a hybrid edition of the experimental documentary and avant-garde film festival, with physical events taking place in venues in New York City and the majority of films will simultaneously be available on-demand for free worldwide during the festival dates. Eavan Aiken's White Hole features in the festival's exciting line-up as part of the programme 'wave 5: after months of total darkness' co-presented with The Future of Film is Female, Prismatic Ground runs 4th – 8th May
Another Screen, online – 'Mulheres: Uma outra história', six Brazilian films on women and work, addressing key labour struggles from the brothels of São Paulo's Boca do Lixo to the textile markets of Pernambuco. A collaboration with Cinelimite, this online exhibition is accompanied by interviews and texts and screens until 24th May
Selected upcoming film festival deadlines
Chroma International Film Festival – Extended deadline:19th May
Saigon Experimental Film Festival IV – Regular Deadline: 1st June
Kerry International Film Festival – Regular Deadline: 1st August
Check out more open calls and opportunities for film artists here
InFocus: fanvid – DIY Film Club!
We were delighted to attend the most recent fanvid – DIY Film Club!, a new monthly screening event in Dublin. Led and developed by artists, they have an open call policy and screen artists' films, music videos, phone movies and everything in-between. There is also opportunity for discussion and community building around artist film practices. We are always delighted to see artist-initiated events like this, an opportunity for artists to not only screen their work but to put together programmes and discuss work. The next event is is being co-programmed by Tara Carroll, Alice Quinn Banville and Aisling Phelan and will take place on Wednesday 18th May, 7pm in the Dublin Modular Studio, 4 James Joyce Street.
To submit a film, get involved with the initiative, or attend, email [email protected]