Newsletter – October 2022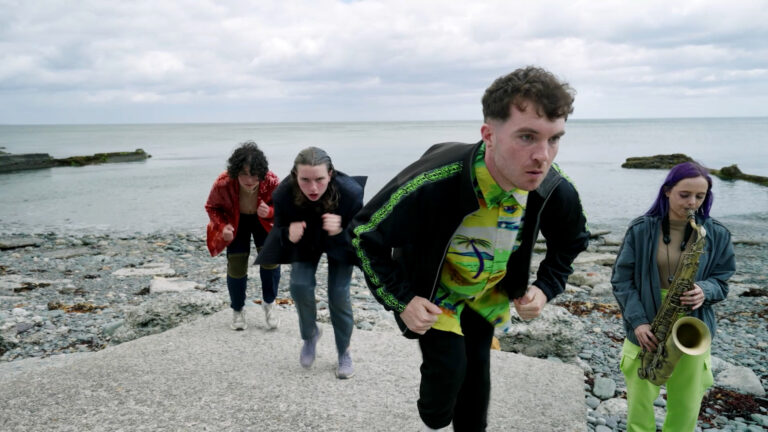 Hi there,
Our October newsletter officially launches our 'aemi online' screening of Slipped, Fell and Smacked My Face off The Dance Floor by Lisa Freeman accompanied by a new text by Dennis McNulty. Available to audiences internationally (with commissioned captions available), the video of Slipped… offers a compelling experience of Lisa's site-specific performance of the same name which took place at Naylor's Cove in Bray earlier this summer. The work's rhythmic and pathos-infused script explores a complex interplay and overlay of ideas around health, leisure and the body that are further amplified by a remarkably intricate approach to staging and choreography. Dennis McNulty opens up the work in an excellent text by considering the social and historical significance of the cove, the physicality of the performers and the idiosyncrasies of their gestures and costumes. Visit 'aemi online' here where Lisa's work is screening for free
aemi @ 67th Cork International Film Festival 
This newsletter also marks the launch of 'Parallax', a new strand at Cork International Film Festival which expands their long-standing commitment to artist film and which features several collaborations with aemi including three in-person events with aemi's international Artist-in-Focus 2022 Fern Silva.
We are delighted that the prolific and internationally renowned Portuguese-American filmmaker Fern Silva will be in Cork for the festival to lead a free masterclass at Sirius Arts Centre on November 18th. We're also proud to present the Irish premiere of Fern's film Rock Bottom Riser, a dynamic feature debut that takes viewers on a psychedelic tour of Hawaii, exploring the tension between scientific inquiry and Indigenous preservation. There are also opportunities to see his acclaimed short films both in a mixed programme screening at The Gate Cinema and at the free exhibition of his film Wayward Fronds at the Lord Mayor's Pavilion, Fitzgerald's Park running throughout CIFF in collaboration with Sample Studios.
At The Gate Cinema, make sure not to miss the world premiere of 'Súitú', aemi's newest touring programme featuring the work of Fábio Andrade (Brazil), Susan Hughes (Northern Ireland), Morgan Quaintance (UK), Bárbara Lago (Argentina), Sofia Theodore-Pierce (USA), Lisa Freeman (Ireland) and Holly Márie ParnelL (Ireland). And in 'Figure Ground Perception', we are thrilled to present the world premiere of Frank Sweeney's 2 Channel Land, the aemi/ Sirius Film Commission 2022 alongside shorts by Artist-in-Focus Fern Silva (USA), Morgan Quaintance (UK) and Christiana Perschon (Austria).
The majority of aemi's events at CIFF take place Thursday 17th, Friday 18th and Saturday 19th November, but there is plenty more to experience in the festival besides, some of which we are highlighting below. Here are full details of the aemi @ CIFF schedule, or drop us a line at [email protected] if you have any questions.
Very best wishes,
Daniel Fitzpatrick, Alice Butler, and Emer Lynch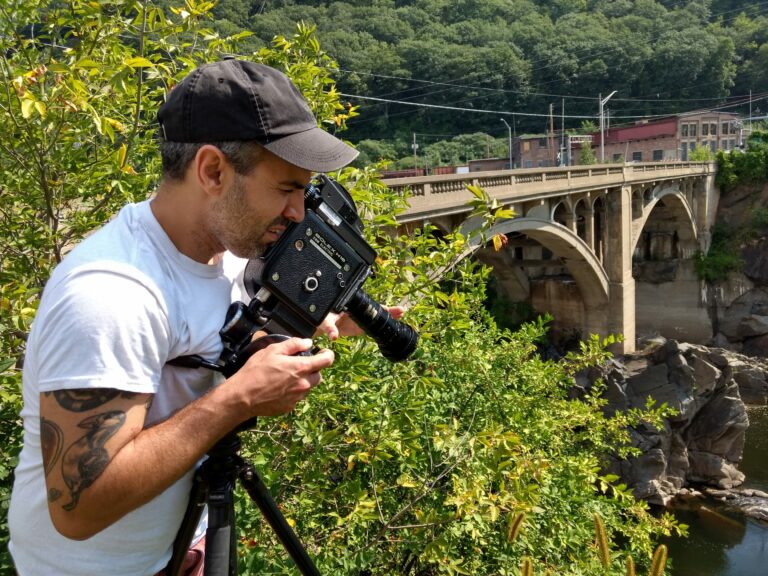 Selected recommendations 
67th Cork International Film Festival – Running from 10 – 20 November, aemi is proud to be a part of Parallax, CIFF's strand of programming dedicated to artists' and experimental moving image. As well as our own events, Parallax features screenings and installations of recent work by Natasha Bourke, UCC Film Artist in Residence Yvonne McDevitt, and Marianne Keating at Sirius. CIFF's annual 'Free Radicals' programme this year features films by Maximilian Le Cain, Ian Helliwell and Rainer Kohlberger. Lots to see for anyone interested in artist and experimental film
Regional Cultural Centre, Letterkenny – The current exhibition 'Swallowing Geography', curated by Rachel Botha, includes selected artworks from the Arts Council Collection, newly commissioned work, and two in-person screening programmes. Taking place 7pm 3rd November, Eimear Walshe's The Land Question: Where the fuck am I supposed to have sex? will be followed by a discussion between the artist and Áine McBride/Mac Giolla Bhríde. Masquerades of Research: Part I & II will screen 7pm 24th November followed by a discussion between the filmmaker Padraig Robinson and Artistic Director of Outburst Arts and Outburst Queer Arts Festival, Ruth McCarthy
Jarman Award 2022 Tour, online – the tour of this year's Film London Jarman Award six shortlisted artists –  Grace Ndiritu, Onyeka Igwe, Alberta Whittle, Rosa-Johan Uddoh, Morgan Quaintance, Jamie Crewe – is currently traveling to venues across the UK. There is also an online screening today with g39, in addition to two upcoming online screenings with Nottingham Contemporary on 7th November plus a Q&A with Rosa-Johan Uddoh, and with Spike Island on 17th November plus a Q&A with Alberta Whittle.
Two recent films by Morgan Quaintance will also screen in-person in Cork in November as part of aemi's programmes at Cork International Film Festival
Selected upcoming opportunities for film artists 
Upcoming open calls, film festival submission deadlines and artist opportunities include The Darkroom 2022 Graduate Artist Residency, Glasgow Short Film Festival, Festival Internacional de Cine Independiente de Madrid, and many more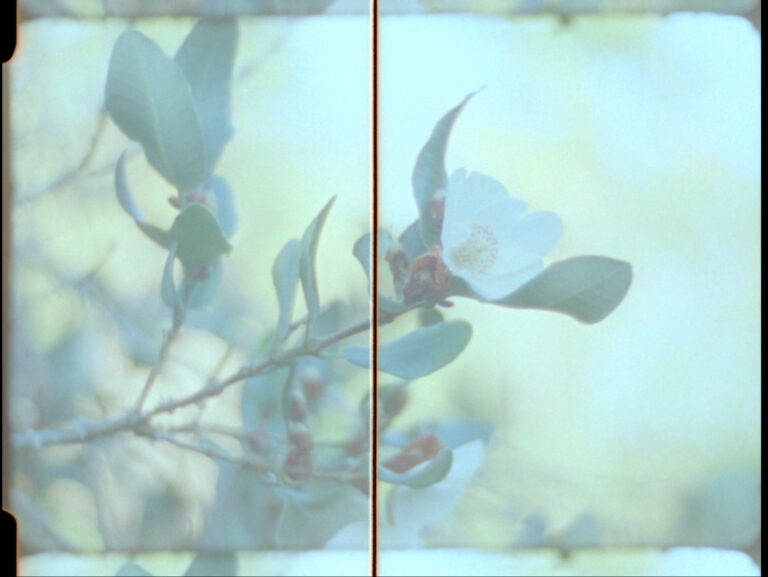 InFocus: 'Fugitive Seeds' at Centre for Contemporary Art Derry~Londonderry
CCA's newly opened show 'Fugitive Seeds' (running until December 21st) considers how endemic, alien and fugitive seeds connect to colonial histories, including in Northern Ireland and more specifically Derry~Londonderry and its port. Curated by Borbála Soós, the show contains work by Maria Thereza Alves, Minji Choi, Larry Achiampong, David Blandy and Belfast-based artist Alasdair Asmussen Doyle, whose practice-led PhD aemi is supporting as part of a collaborative partnership with Ulster University. Alongside some existing work, Alasdair is also showing a new film in this exhibition, the images for which were shot through handmade glass lenses implanted with Tasmanian plant matter.
aemi is funded by The Arts Council