aemi Newsletter – March 2022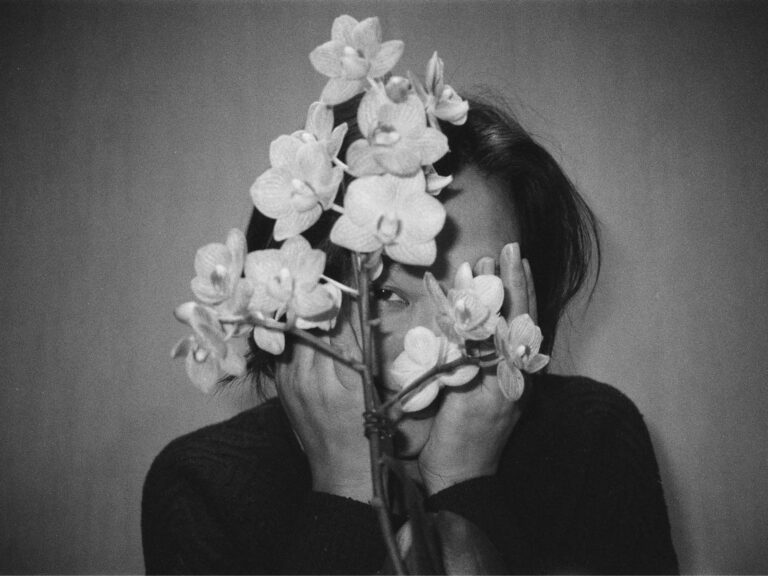 Hi there,
Against all initial hopes for a swift return to peace, this March newsletter comes to you after already four weeks of unthinkable war and displacement in Ukraine. aemi stands in absolute solidarity with the people of Ukraine who continue to face terror and trauma on a daily basis. We would like to draw your attention to the InFocus section of this newsletter below, where there's a small collection of relevant reading material, film recommendations, and efforts to support Ukrainian film communities and the general Ukrainian population, published and gathered together here in the context of the ongoing brutality against the country.
Coming up very shortly in Dublin, JET LAG, film director Zheng Lu Xinyuan's newest feature, is a personal cinematic essay that shifts between China and Myanmar in various states of flux. As part of this year's East Asia Film Festival Ireland, aemi is delighted to introduce the film in-person at the Irish Film Institute at 4pm on Sunday 3rd April ahead of its screening. We're also really looking forward to recording a short Q&A with Zheng Lu Xinyuan – previous Tiger Award winner at IFFR – on her highly anticipated new film, and the conversation will become available on EAFFI's website during the festival. Tickets are available here, really hope you can join EAFFI and us for this special matinee screening at IFI.
Meanwhile, screening online, Fergus Daly's The Mirror of Possible Worlds has been capturing the attention of many who have returned much engaged feedback on the film itself and Nicole Brenez's accompanying essay. The Mirror of Possible Worlds is on 'aemi online' until 3rd May for free, worldwide.
Very best wishes,
Daniel Fitzpatrick, Alice Butler, and Emer Lynch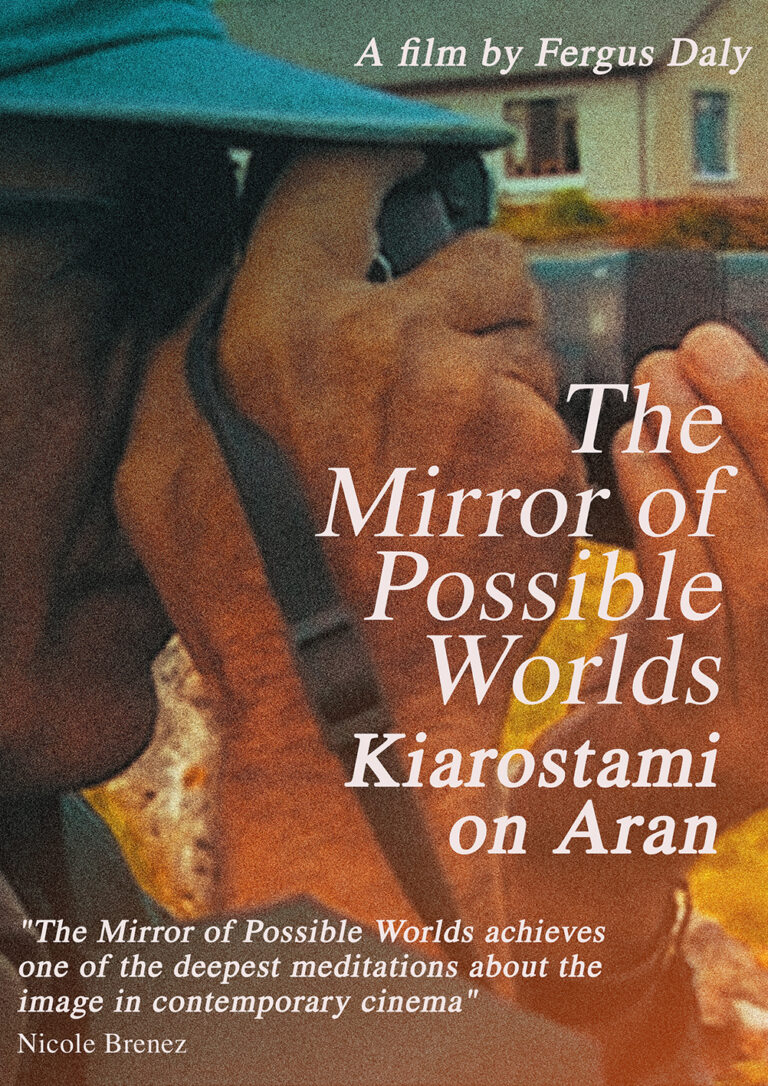 Selected recommendations 
Highlanes Gallery, Drogheda and Golden Thread Gallery, Belfast – 'WE ARE HERE, SONGS OF A FORGOTTEN PAST: Artists' Moving Image from the British Council Collection and LUX', curated by Tendai John Mutambu, the exhibitions explore themes of marginality and its representation, community, storytelling, world-building and critically reframing histories, showing the work of Ayo Akingbade, Duncan Campbell, Luke Fowler, Cliona Harmey, Anthony Haughey, Rehana Zaman, John Akomfrah and Susan Hiller amongst others across the two venues. A collaborative exhibition partnership taking place until 16 April at Highlanes Gallery in Drogheda and until 30 April at the Golden Thread Gallery in Belfast
WET Film – Online screening of Sashko Protyah & Vasyl Lyah's ми/ We (2021), a 6'53" audiovisual composition (leftfield-monoopera). Sashko Protyah & Vasyl Lyah are from the Ukrainian film collective Freefilmers, a union of like-minded filmmakers making work which focuses on human life, struggle for equality and freedom. ми/ We, a short film on Arborglyphs (graffiti on tree bark) common in eastern Ukrainian cities, premiered last year as part of a residency in TU Mariupol (Платформа ТЮ!), the home city of the artists and the film's participants that include beatboxer Dake and members of post rock band Продажа Ежей. This online exhibition includes a short text by the artists contextualising the work and continues until 15 April
Electronic Arts Intermix (EAI) – 'Selected Works from the Computer Art Festivals (1973-75)', nineteen titles including works by Doris Chase, Dimitri Devyatkin, Ed Emshwiller, Bill and Louise Etra, Pat Lehman, Nam June Paik, Lillian Schwartz, Stan VanDerBeek, and Jud Yalkut are screening online until 29 April, with an event on the role of institutions in producing and shaping art made with computers happening on 28 April
Selected upcoming deadlines and opportunities for film artists
GAZE International LGBTQ+ Film Festival – 2022 is GAZE's 30th anniversary and aemi's third year working in partnership with the festival to curate a programme from the experimental submissions. The GAZE West deadline is coming up on 4 April, with the regular deadline later on 6 June
Berwick Film & Media Arts Festival, a UK film festival known for its artistically ambitious programme of international new cinema and artists' moving image. The deadline for films completed in 2022 is coming up on 11 April
The Arts Council's Next Generation Artists' Award is due 14 April. A few other deadlines to keep in mind are the Bursary and the Agility both due on 23 June, Authored Works due on 18 August and Reel Art due on 25 August
The regularly updated list of open calls and film festival submission dates for film artists is available here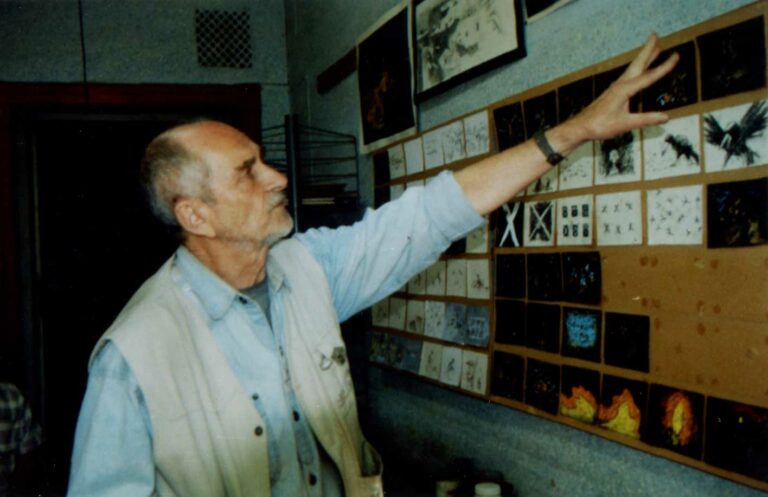 InFocus: SOLIDARITY WITH UKRAINE 
National Oleksandr Dovzhenko Film Centre
The Dovzhenko Center is the largest film archive in Ukraine, which stores more than 9,000 titles of feature, documentary, and animated Ukrainian and international films, plus thousands of archival documents on the history of Ukrainian cinema. The centre's website hosts their Top 100 best films in the history of Ukrainian cinema, a list peppered with quintessentially Ukrainian animation that has been screening in Kyiv's underground stations in recent weeks, in addition to highlighting important films: from Mykola Shpykovsky's Bread (created in 1929 but not released), to a host of Kira Muratova films (a filmmaker lauded in recent years by Mark Cousins and the subject of a retrospective at Berwick Film & Media Arts Festival in 2019), to noughties Indie cinema such as Antonio Lukic's My Thoughts are Quiet. Additionally, the Dovzhenko Center recently put together this selection for The Guardian of 20 of the best films to help understand what's happening in Ukraine
Cineuropa: a series of open letters about the war from Ukrainian filmmakers
The full list of letters can be accessed here, with letters such as the one from Ukrainian film director Roman Bondarchuk (art director of the Docudays UA International Human Rights Documentary Film Festival) calling on people not to stand aside and discussing how culture "prepared the ideological basis for this war"
OLGA, directed by Elie Grappe: Irish cinemas & venues in support of Ukraine
Screening across this weekend at the IFI and Odeon, Gate Cinemas, Vue, and accessCINEMA venues, with each cinema nominating a charity to donate to. For example, the proceeds of the screening of OLGA at Triskel Cinema in Cork at 7pm Sunday 27th March will be donated to the Irish Red Cross Ukraine Crisis Appeal
Irish Filmmakers supporting International Filmmakers – Ukraine appeal
Brendan Culleton of akajava films recently got in touch about this initiative to fundraise for members of the filmmaking community of Ukraine who are actively filming there at the moment. Support raised goes to reputable funds organised by Docudays Film festival (Ukraine), IDFA (Amsterdam) and IFFR (Rotterdam) with SDGI providing technical assistance. Here is the link to the Supporting Filmmakers : UKRAINE APPEAL gofundme. Please email [email protected] if you have any ideas for funding or would like more information
Takflix & London Short Film Festival 
Takflix is Ukraine's cinema streaming service and, with the support of LSFF, they are offering assistance to people and organisations interested in holding screenings of Ukrainian films. Practical support, film rights and logistics advice is available from the Takflix team, more information on this here. LSFF are offering promotional support if you are planning such an event
LSFF have also gathered the following incredibly useful articles about Ukrainian Cinema and the Ukrainian film industry:
Letterboxd: Spotlight on Ukraine
100 Best Films in the History of Ukraine Cinema
Bianca Garner: A Celebration of Ukrainian Cinema
IndieWire: Why The Film Industry must Support the Ukrainian Cinema Its Ignored For Years
MUBI List: Ukrainian Shorts