Newsletter – January 2021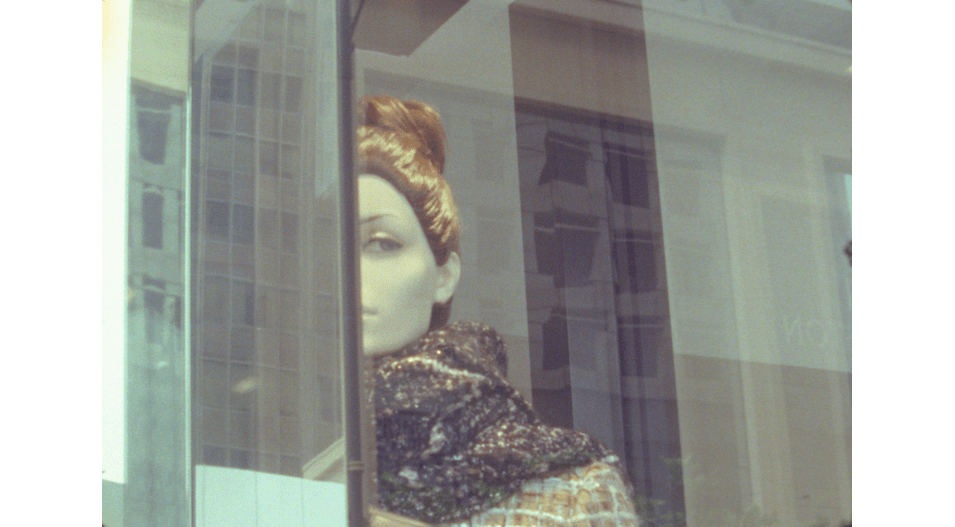 Hello,
Firstly we at aemi would like to wish everyone a very happy new year, with the hope (however distant) of changed circumstances on the horizon.
As most people experienced, 2020 was a year full of finding new ways to deliver art to audiences and with that in mind, we would like to extend a sincere thanks to all of the filmmakers, artists, writers, audiences, viewers, programme partners and supporters we worked with in 2020: thank you for watching the films we presented and for attending events when they happened; thanks too for your patience while we redesigned our approach and delivered curatorial programmes in ways that differed to how we did this previously. We would like to say a big thank you to the Arts Council who recently reconfirmed their support for aemi going into 2021 with additional funding now in place for the commissioning of new work (more info to come on this shortly) as well as the Capacity Building Support Scheme. In addition to this new activity, aemi is also excited to be currently working in partnership with Ulster University to provide an advisory role in connection with film artist Alasdair Asmussen Doyle's artist moving image-based PhD.
aemi begins 2021 then with gusto. Our January newsletter is particularly packed full of links to restorative and provocative programmes of artist moving image and experimental film, as well as details around upcoming funding opportunities and submissions deadlines. In terms of aemi's own programming we were struck by a recent insightful article by Róisín Stack in the Irish Times. Here Róisín refers to some of the existing tensions between local and international practices and how they have been affected by COVID-19. For aemi it has always been a key objective to, where possible, place Irish work in conversation with international practice. Just at the moment visitors to our website can watch aemi's Year in Review programme showcasing what we felt were some of the most important and affecting international works, while 'aemi online' continues to be an important showcase for Irish work with Orla McHardy's quietly epic hand-drawn animation Goodnight available to view online until 9th February.
For those looking to start their year by immersing themselves in artist film then the two programmes now available through aemi-on-demand would be a brilliant place to start. This newly launched platform contains two curated programmes of international titles, including work by Clemens von Wedemeyer, Viktoria Schmid and John Skoog. In terms of 2020 films people might have missed, Luke Fowler's PATRICK, which evokes the life of eponymous music producer Patrick Cowley, is an unmissable 16mm portrait of an artist and musician whose legacy is continually growing in significance. Alongside this you can also catch up with Far From The Far Future, a lockdown film by Graeme Arnfield exploring the functionality of techno; and A Demonstration by Sasha Litvintseva & Beny Wagner which uses visual analogy to underpin how Early Modern naturalists were guided in logic. All of these films are included in aemi's first Year in Review programme, with a second review programme to be added to the platform in coming weeks.
As always, do follow us on Twitter and Instagram for additional updates on our programmes and events, but also recommended viewing internationally. We are also continuing to share plenty of upcoming film festival submission deadlines – check many of these out down below too.
Wishing everyone a warm and safe January as we watch the stretch in the evenings get longer every day
Alice Butler, Daniel Fitzpatrick & Emer Lynch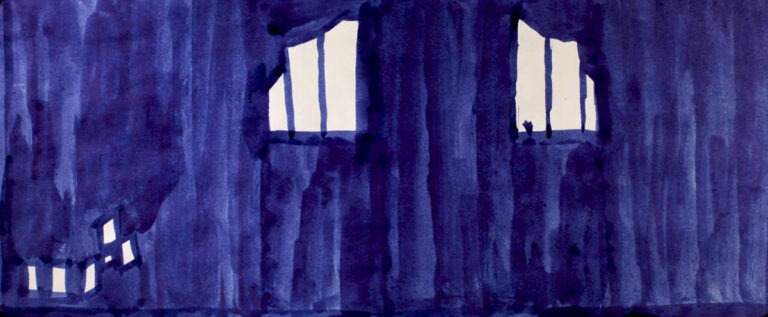 ONLINE VIEWING & EVENTS
aemi – aemi online: Orla McHardy, Goodnight (2020) with an introductory text by Fanny Howe, until 9 February; from 10th February Curraghinalt by Emily McFarland (2019/ 2020) with introductory text by Matt Packer
aemi-on-demand: '2020 A Year in Review (Programme 1)' with international films by Ben Thorp Brown, Viktoria Schmid, Luke Fowler, Simon Liu, Graeme Arnfield, Sasha Litvintseva & Beny Wagner; 'Revenant Images' curated by Patrick Hough, until March 2021
Copperfield Gallery – Maeve Brennan, Jerusalem Pink (2015), until 15 January
The Flaherty NYC & Museum of the Moving Image – a live discussion with US experimental filmmaker Lynne Sachs, her brother Ira Sachs Jr. (Little Men, Love Is Strange), and filmmaker Kirsten Johnson (Dick Johnson Is Dead, Cameraperson), introduced by Eric Hynes, MoMI Curator of Film. The conversation focuses on Lynne Sachs's new documentary Film About a Father Who, a film where she revisits the life of her father, Ira Sachs Sr., a bon vivant and pioneering businessman from Park City, Utah. Tuesday 19 January, 7pm EST
Vdrome – Peter Wächtler, Untitled (Vampire) (2019), introduced by Florence Ostende, until 20 January
Le Cinéma Club – Aya Kawazoe, HUMONGOUS! (2020, Japan, 11 min) a visual poem with glowing 16mm images, elliptical blue-washed cinematic existentialism. New film every week
Light Cone – We are big fans of Kim Knowles at aemi and Experimental Film and Photochemical Practices is a panel discussion and online film programme tied into the release of Knowles' new book "Experimental Film and Photochemical Practices". The online film programme runs from 18 – 24 January streaming free of charge on Light Cone's Vimeo channel, featuring the 16mm short films: Parties Visible et Invisible D'un Ensemble Sous Tension by Emmanuel Lefrant (2009), Discoveries on the Forest Floor by Charlotte Pryce (2006), Small Things Moving In Unison by Vicky Smith (2018), Rode Molen/ Red Mill by Esther Urlus (2013), Ginza Strip by Richard Tuohy (2014), Drag by Bea Haut (2017). The panel discussion will be held online with Kim Knowles and the filmmakers Bea Haut, Emmanuel Lefrant, Charlotte Pryce, Vicky Smith and Esther Urlus, moderated by Mariya Nikiforova on Thursday 21 January 17:00 UTC
Commonage Projects – Atoosa Pour Hosseini, Silences (2011), until 21 January
Broadway Cinema & Near Now – two recent films by Adham Faramawy available to watch, Skin Flick (2019) and the air is subtle, various and sweet (2020), until 22 January
Belfast School of Art MFA & Catalyst Arts – the final year student body of Ulster University's MFA program present a digital & online collaborative project with Catalyst Arts for their annual interim exhibition, 'E-Quadrant' includes virtual tours and moving image work available to view, online until 22 January
ARC MA (IADT) & The LAB – 'Cohost', curated by Astrid Newman, a temporary online exhibition space hosting the works of the 12 artists & researchers of the 2021 IADT ARC Masters Programme, until 24 January
London Short Film Festival – a diverse range of UK and international competitions showing films by Jenny Brady (who features in our touring programme 'Signals & Circuits), aemi-on-demand artists Luke Fowler and Sasha Litvintseva & Beny Wagner, Rhea Storr, Wong Ping, Vaginal Davis, Ben Rivers, Larry Achiampong, Tanoa Sasraku, Nelson Makengo and many more, 15 – 24 January
Douglas Hyde Gallery – Sasha Litvintseva, Every Rupture (2020), until 28 January
LUX Moving Image – D/deaf Artists' Film Commissions Captioning on Captioning (2020) by Louise Hickman and Shannon Finnegan and Silence (2020) by Nina Thomas until 16 March; Jamie Crewe: PEOPLE HAVE COME, until 30 January
Electronic Arts Intermix – La MaMa Galleria presents DOWNTOWN 2021, curated by Sam Gordon. The programme takes its name from the film Downtown 81 which portrayed a day in the New York City of 1981 in all its glory, forty years later this online exhibition acts as a sequel, featuring films by Peggy Ahwesh, Charles Atlas, K8 Hardy, Sky Hopinka, Kalup Linzy, Jacob Robichaux, until 30 January
e-flux – 'Critical Cooking Show' collaboration between e-flux Architecture and  Istanbul Design Biennial within the context of its fifth edition, 'Empathy Revisited: Designs for more than one' including films such as Your Mouth Has Power by MOLD and Yardy World, and The Case of Meat by Valeria Meiller and Agustín Schang; e-flux Video & Film featuring Staff Picks films by Raqs Media Collective's The Blood of Stars (2017) and Strikes at Time (2011), until 2 February
Filmmuseum München – current online retrospective of the early short films by German film and opera director Werner Schroeter, and upcoming programme focused on Nicolas Humbert whose early Super-8 films were influenced mostly by French Surrealism, 18 January – 11 March
Environmental Film Festival Australia – 'Summer of Change' featuring Experimental Shorts programme with works by Ayo Akingbade, Sylvia Schedelbauer, and Sasha Litvintseva & Beny Wagner whose film A Demonstration also features in aemi-on-demand programme A Year in Review, 21 January – 4 February
Whitechapel Gallery – 'A Listening Eye: The Films of Mike Dibb', online retrospective on documentary filmmaker Mike Dibb best known for influential TV series Ways of Seeing made with John Berger, the retrospective includes films spanning his sixty-year career, until 26 March
CIRCUIT Artist Film and Video – featured films include Water Feature (2016) by Kate Woods, Fakerie (2009) by Rachel Shearer, and an interview by Israel Randell with Kahurangiariki Smith whose video games FOB (2016) and MāoriGrl (2017) have been exhibited in galleries and museums across Aotearoa
8½ Foundation – a Scottish-based not-for-profit organisation dedicated to introducing world cinema to children, including The Brave Little Toaster directed by Jerry Rees (1987), Beauty and The Beast directed by Jean Cocteau (1946), Kirikou and the Sorceress directed by Michel Ocelot (1998), The Adventures of Prince Achmed directed by Lotte Reiniger (1926), Peter & the Wolf directed by Suzie Templeton (2006), The Hidden Fortress directed by Akira Kurosawa (1958)
ARTIST OPPORTUNITIES, OPEN CALLS, FILM FESTIVALSUBMISSION DEADLINES
Roscommon Arts Centre Artist in Residence Programme 2021 – currently accepting expressions of interest
Sheffield Doc/Fest – Deadline: 15 January
The One Minutes, open calls – Comfort and Vision by Salim Bayri Deadline 15 January, The Fields of Algorithms by Larry Achiampong and David Blandy Deadline 15 March
A4 Sounds, We Only Want the Earth Artist Residency 1 Award – Deadline: 18 January
Creative Heartlands Project Manager – Film, Leitrim Design House – Deadline: 26 January
Arts Council of Ireland Film Bursary Award – Deadline: 28 January
Open Call Pixelache Festival, Helsinki – Deadline: 31 January
The Whickers Film & TV Funding Award – Deadline: 31 January
Artist-in-Munich Artist/ Curator Residency 2021 – Deadline: 31 January
Flatpack Film Festival Birmingham –  Final Deadline: 31 January
International Short Film Festival Oberhausen, Germany – International Competition Deadline (in the cinema): 1 February 2021
Arts Council of Ireland Markievicz Award – Deadline: 4 February
Onion City Experimental Film & Video Festival, Chicago – Regular Deadline: 4 February, Late Deadline: 4 March
The Grand Stretch / Coiscéim Coiligh, Arts Council of Ireland – Deadline: 8 February
Open Call | Residency Opportunities for 2022 at Interface, Inagh Co Galway – Deadline: 8 February
Open Call: Temple Bar Gallery & Studio Recent Graduate Residency 2021 – Deadline: 19 February
Puttnam Film Award, Fastnet Film Festival, Cork – €20,000 to fund production of a live-action short film to be made on the Wild Atlantic Way in Cork with a theme reflecting 'The New Normal' – Deadline: 28 February
PhotoIreland Festival 2021, film and moving image work welcome – Deadline: 1 March
Cork International Film Festival – Earlybird Deadline 12 March, Regular Deadline: 21 May, Late Deadline (4 categories): 16 July, Irish Shorts Late Deadline (4 categories): 6 August
Gaze International LGBTQ+ Film Festival – GAZE West Shorts Deadline: 1 April, Regular Deadline: 1 June, Late Deadline: 22 June
Open City Documentary Festival – Regular Deadline: 23 April, Late Deadline: 10 May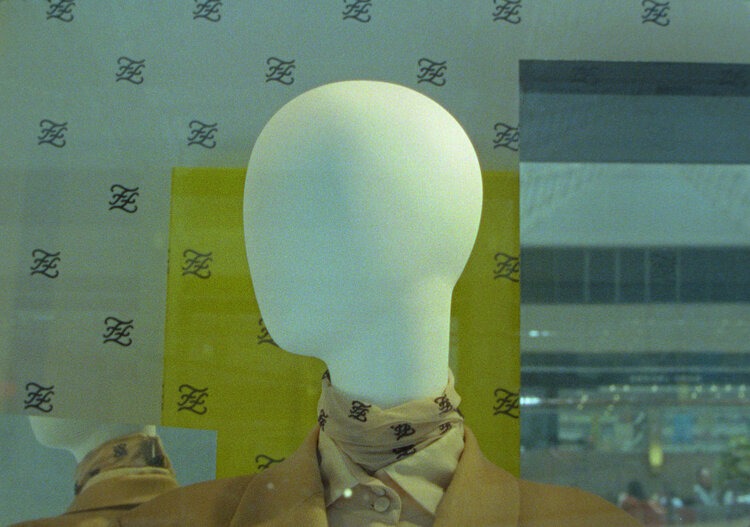 IN FOCUS
International Film Festival Rotterdam, 1 – 7 February
One of our favourite film festivals of the year is IFFR, several of the works currently featured in our Year in Review curated programme were encountered at last year's festival. Looking back, we're so grateful to have made it to Rotterdam in person last year where much of what was viewed in-person resonated with profound effect as the year unfolded the way it did shortly afterwards. This is especially true in the case of Ben Thorp Brown's film Cura (included in the aemi on demand programme), a film in which we spend time wandering through a modernist house with an apparently self-isolating turtle that also doubles as a necessary and timely call for empathy and compassion.
This year, the 50th edition of IFFR is a two-part festival, beginning online in February and continuing part II in June, with events and happenings taking place in-between. IFFR is always an absolutely vital way to take stock of artist cinema and we are very excited to see what they have in store.
Image: Happy Valley (Hong Kong, 2020, IFFR Ammodo Tiger Competition for Short Film) directed by Simon Liu, whose film Signal 8 is available to watch in aemi-on-demand programme 2020 A Year in Review