Newsletter – October 2020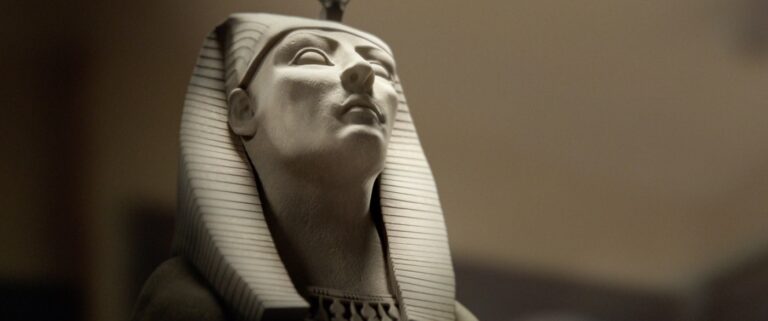 Hello,
We hope everyone is keeping well and enjoying these autumn days.
Unfortunately there are no in-real-life events to highlight in this newsletter while restrictions remain in place in Ireland. However, aemi is pushing forward with a busy online programme that offers engagement with a wide range of artist moving image and experimental film works. Our current programme, a mix of live events and programmes all hosted online, hopefully makes the best of this semi-lockdown by bridging distances across counties and countries.
First and foremost, we'd like to draw your attention to a new programme curated by London-based Irish film artist Patrick Hough. Presented on IFI@Home, his programme 'Revenant Images' is an evolving sequence of international films that takes us from prehistory to near future. Starting with Anna Franceschini's elemental Doposole, the programme then focuses on the latent drama and Hollywood context of John Skoog's Shadowland. From there we encounter a complex set of visual and aural languages in Christin Turner's Vesuvius at Home and then the politicisation of production in Clemens von Wedemeyer's The Cast: Procession. The programme concludes with the present/future of Patrick Hough's And If In A Thousand Years where representation gains its own autonomy. Tickets are €7.50 and are available here until tomorrow Fri 16 Oct, and the programme then stays live for 2 days after pressing play.
Since we launched 'aemi online' in July, it has been a joy to work closely with filmmakers and artists to present their works on the platform alongside newly commissioned texts. Sibyl Montague, a Dublin-based artist more recently known for her sculpture-based practice, is currently showing a series of video works on 'aemi online', accompanied by an interview with artist and writer Morgan Quaintance. Profit and Loss (2013-2016) I, II, III, IV emits a unique vitality drawn from the acts of gathering and combining found digital detritus.
Archives LIVE is a new initiative we have developed with IMMA, a two-part series of online discussions with artists that began last week with an event including presentations from film artists Helen Cammock, Onyeka Igwe and Frank Sweeney. Next week, we will continue the series with Conservation in Motion, focusing on what happens when a film work, or any time-based media artwork, is acquired by a collection or archive. Artist Jaki Irvine and time-based media conservator Dr. Brian Castriota will participate in this event, taking place next Wednesday evening 21 October 18:30. Register in advance to attend via Zoom Webinar, or tune in live on YouTube.
Next month, after the success of GAZE and continuing aemi's festival partnerships, we're delighted to participate in upcoming festival Docs Ireland, and in Cork International Film Festival with our 2020 programme 'Signals & Circuits', taking place at Triskel Arts Centre and online. See our InFocus section below for more info on this and CIFF's full line-up. Fingers crossed that by next month, the in-real-life programming of CIFF and other annual festivals around the country, such as TULCA Festival of Visual Arts, will be able to welcome visitors in person.
For enquiries about any of our events, please feel free to contact us directly at info@aemi.ie. And for up-to-date links and programme info, head to aemi.ie where we post upcoming events and archive past programmes. On Twitter, Instagram & Facebook, we frequently share links to recommended viewing & online events, and highlight funding and festival submission deadlines.
Very best wishes,
Alice Butler, Daniel Fitzpatrick & Emer Lynch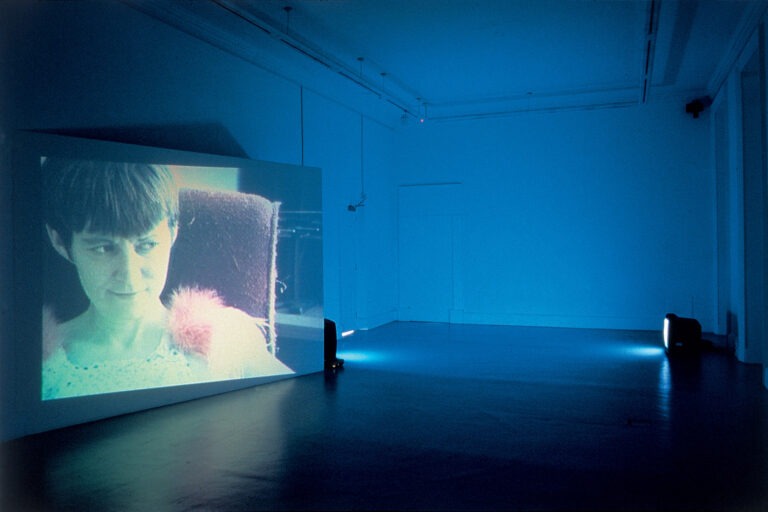 ONLINE EVENTS, FESTIVALS, EXHIBITIONS, VIEWING & CONVERSATIONS
aemi: aemi online – Sibyl Montague, Profit and Loss (2013 – ongoing) I, II, III, IV with interview by Morgan Quaintance, until 3 November; Bryony Dunne, Killing the Messengers (2020) with an introductory text by Suzanne Walsh, from 4 November
aemi & IFI: IFI@Home – 'Revenant Images', curated by Irish film artist Patrick Hough featuring Doposole (2013) by Anna Franceschini, Shadowland (2014) by John Skoog, Vesuvius at Home (2018) by Christin Turner, The Cast: Procession (2013) by Clemens von Wedemeyer, And If In A Thousand Years (2017) by Patrick Hough. Tickets are available until Friday 16 October, and 'Revenant Images' remains available to view for 2 days after pressing 'play'
aemi & IMMA: Archives LIVE – Conservation in Motion. Artist Jaki Irvine and time-based media conservator Dr. Brian Castriota take part in next week's second Archives LIVE online discussion. This event focuses on the conservation process that a moving image or artist's film work goes through when it is acquired by an archive or a collection. The session leads on from the recent exhibition IMMA Archive: 1990s, From the Edge to the Centre, and draws attention to the vital process of collaborating with artists as a key part of the conservation of time-based media and artists' films. Wednesday 21 October 18:30, to attend using zoom platform, register on Zoom Webinar, or, tune into the live broadcast on IMMA's YouTube channel
IMMA: IMMA Screen – Helen Cammock, The Long Note (2018) until 20 October; Phil Collins, How to Make a Refugee (2000) from 21 October
39th EVA International – Little did they know, curated by Merve Elveren, continues offsite and online where possible under the current Covid-19 restrictions, with online presentations including: Curraghinalt (2019 / 2020) by Emily McFarland; It's not for you we did it (2020) downloadable posters designed by Ciara Phillips, developed in collaboration with curator Sara Greavu as part of a project that began with researching Derry Film and Video Workshop; Wild Atlantic Waste (2017) as part of archival and research work Stigma Damages (2011 – ongoing) by Michele Horrigan; The Land Question: Where the fuck am I supposed to have sex? (2020) by Eimear Walshe. Phase One of EVA International continues until 15 November
Temple Bar Gallery + Studios – Liliane Puthod, From the Studios: La Réserve; Alice Rekab, Migration Sings as part of public art commission Truth, Flags, Identity, until 7 November
Lewis Glucksman Gallery – Anne Maree Barry, Rialto Twirlers (2010), currently available to view online as part of the exhibition 1,2,3,4, Dance in contemporary artists' films
The Douglas Hyde Gallery: Gallery 3 – Bea McMahon, documentation of performance Dear Wattana, made in collaboration with artist Sonia Kacem which took place at Le Printemps de Septembre, Toulouse (2018); Sock Horror, (2017), from 22 October
Kerry International Film Festival – highlights include selections by Dublin Feminist Film Festival including Vivienne Dick's feature film New York Our Time (2020) live from Friday 16 October 5pm, and Horrible Creature (2019) directed by Áine Stapleton, live from Saturday 17 October 5pm; in addition to projects by Kerry Filmmaker in Residence Mieke Vanmechelen such as Un Film Dramatique: Youth Film Workshop & screening work by Éric Baudelaire on 15 October. KIFF's full 2020 programme takes place online from 15 – 18 October
Scottish Queer International Film Festival – including Doireann O'Malley's Prototypes I & II (2018) presented by LUX Scotland, SQUIFF runs online until 18 October
LUX Moving Image – Jenny Brady, Receiver (2019), until 30 October
Light Industry – audio recording of Dónal Foreman, Irish filmmaker, critic and programmer in conversation with New York-based filmmaker, editor, and writer Blair McClendon
Channel 4 – Timothy Smith, Queering di Teknolojik (2019)
Hollybush Gardens and Koppe Astner – Charlotte Prodger, SaF05 (2019), until 21 October
Transmissions TV – Season 2 concludes later this month with three episodes to go:
Episode 6, 14 October | Deep Deep Dream by Ignota Books is an experiment in the techniques of awakening and an invitation to touch the dreamworld
Episode 7, 21 October | programmed by Anne Duffau, Hana Noorali and Tai Shani,  w/ Adam Christensen, Carolyn Lazard, Hardeep Pandhal, Imran Perretta, Jordan Lord, Sung Tieu & Kadeem Oak, Tabita Rezaire, Lloyd Corporation, Rehana Zaman, Isabel Waidner, Anaïs Duplan, Maria Lassnig, Linder Sterling / Takata Fuyuhiko & others
Episode 8, 28 October | Legacy Russell: Glitch Narratives w/ Tony Cokes, Georgie Grace, Camille Henrot, Jessica Vaughn & others
Streaming live on Wednesdays weekly at 9pm with replays on Fridays at 10am
Jerwood/ FVU Awards 2020: Hindsight – Guy Oliver: You Know Nothing of My Work (2020); Reman Sadani, Walkout 1 (2020), online 29 October – 13 December
ARTIST OPPORTUNITIES & SUBMISSION DEADLINES
Professional Development Award – ongoing until 19 November
Open Call: 2021 FSAS Digital Media Bursary Award, Dublin – Deadline: 16 October
Arts Cabaret 2020 plus FAXBOX Project – Deadline: 19 October
International Film Festival Rotterdam, Call for Young Film Critics – Deadline: 28 October
Film Artist in Residence at University College Cork – Deadline: 29 October
Short Animations for Light Up Dun Laoghaire – Deadline: 29 October
Fingal Arts Office Graduate Award 2021 in Partnership with MART Gallery and Studios – Deadline: 1 November
Glasgow Short Film Festival – Late Deadline: 10 November
Fire Station Artists' Studios and Facebook Art Department New Technology Award – Deadline 13 November
Pitching du Réel, Nyon, France – Deadlines for Call for Entries: 23 October 2020 for films finished by September and 22 December 2020 for films finished by April 2021; Deadlines for Call for Projects: 15 November and 22 December 2020
Open Call Pixelache Festival, Helsinki – Deadline: 31 January
PhotoIreland Festival 2021, film and moving image work welcome – Deadline: 1 March 2021

IN FOCUS
65th Cork International Film Festival, 4 – 15 November
Yesterday evening Cork International Film Festival announced its programme for 2020, the 65th edition of the festival taking place between 4 – 15 November. aemi is delighted to be partnering with CIFF this year and we're very excited to bring 'Signals & Circuits', our programme of contemporary moving image work, to Cork and online. 'Signals & Circuits' explories ideas relating to communication, travel, surveillance and technology, featuring work by Irish and international artists Jenny Brady (IE), Jussi Eerola (FI), Laura Fitzgerald (IE), John Smith (UK), Deborah Stratman (USA) and Yoga For The Eyes (IE).
There are multiple strands and varied events in this year's festival. Just a few of the films and programmes we're keen to watch include 29 Hour Long Birthday (2020) by Mark Jenkin as part of the programme 'International Shorts 4: Documentary Shorts', Kopierwerk (2020) by Stefanie Weberhofer as part of 'International Shorts 3: Free Radicals', and 2019 Czech documentary FREM by Viera Čákanyová, an experimental film shot in Antarctica testing the cinematic possibilities of storytelling without humans at its centre.
Theatrical screenings in cinemas in Cork are scheduled between 4 – 8 November, after which, between 9 – 15 November the festival will present the full programme online on its new digital festival platform. Pre-orders are available now for the online iteration of the programme.