Newsletter – December 2020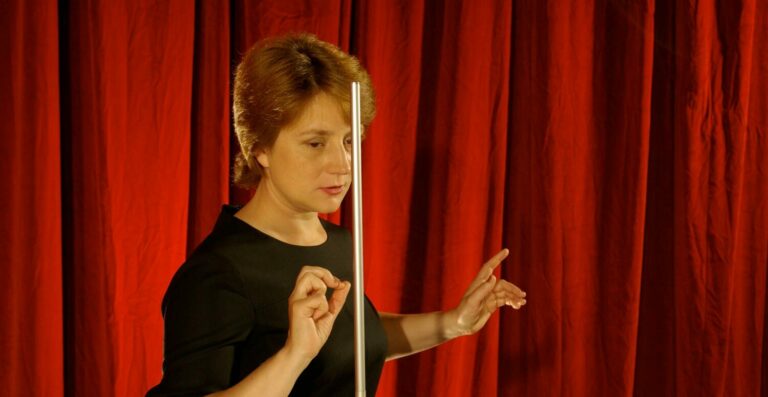 Hello,
This has been a period of reflection for aemi as we look back on a strange year, but it has also been a period of heightened activity. This week we're presenting the Film London Jarman Award touring programme (available to watch for free until 12pm tonight on aemi.ie). We highly recommend setting aside some time today to watch these six short awarded films. Disclosing environmental minutiae to monumental social movements, the films in the programme advocate for an explorative philosophy to co-existing; from the innovatively constructed film BLACK TO TECHNO by Jenn Nkiru (who was recently nominated for a Grammy for Brown Skin Girl, her video collaboration for Beyoncé's 'Black Is King' visual album), to Project Art Works's stirring Illuminating the Wilderness. We are also thrilled to launch Goodnight by Orla McHardy on 'aemi online'. A deceptively simple hand-drawn animation that offers catharsis amidst chaos, Goodnight is presented alongside a commissioned text by American poet, novelist and short story writer Fanny Howe.
In addition we also launched WE INTERRUPT THIS APOCALYPSE this month, an online screening programme and curatorial collaboration with the artist Jesse Jones and Isolation TV. This is a multifarious programme edited together with artist Eavan Aiken that uses interruption as an aesthetic device. The programme positions Jesse Jones's film The Spectre and the Sphere as a formal armature through which a wide range of other artists' work and film extracts are then intercut. The project is free to view now, and tonight (Tuesday) at 8pm GMT, everyone is welcome to join an online event with a discussion between aemi, Isolation TV's Vaari Claffey, artist Jesse Jones and programme editor Eavan Aiken, booking available here. With all of this activity, this is not surprisingly a slightly more aemi-centric newsletter than usual but there are still plenty of other highlights in terms of both a return to in-real-life screening events and online activity listed below.
The other major recent development is the launch of 'aemi On-Demand'. aemi-on-demand is a new online platform through which we can now make curated programmes of experimental film and artist moving image work available to Irish audiences. Unlike other aemi online content, these curated programmes are similar to our in-person screenings and as such will be paid events. For obvious reasons there has been a shift in recent times towards increased online programming and while this has the benefit of increasing access, it has disrupted an already precarious infrastructure around artists' revenue streams. For aemi it is a priority that we maintain these revenue streams where possible and it is this, in part, that motivates the launch of this on-demand platform where we will include regularly programmed curated screenings. All of the revenue generated through this platform goes directly to artists, so these programmes can provide a direct channel for supporting artists in their work, at a time when these channels are more precarious than ever. Programmes on aemi-on-demand remain available for a fixed duration with the rental fee providing access (through Vimeo) for a one week period. We launch the platform with two programmes: "Revenant Images curated by film artist Patrick Hough, and 2020: A Year in Review (Programme 1) which showcases some of our own highlights of international artist moving image practice from this past year (more info on this programme below).
We are also really pleased that aemi's touring programme 'Signals & Circuits' is now showing at VISUAL in Carlow in their Digital Gallery until 31 January 2021. We couldn't be happier that people have the chance to engage with these six excellent films by Irish and international artists that explore travel, communication and surveillance in this in-real-life screening installation. We are also very excited that we will at long last be able to present an in-real-life event in the new year when we bring an extended screening of artist Sibyl Montague's Profit & Loss film series – that we showed on 'aemi online' earlier this year – to Project Arts Centre from Thursday 14 January to Saturday 16 January 2021. More details to be announced next month!
Wishing everyone a safe and very happy break over the coming weeks,
Alice Butler, Daniel Fitzpatrick & Emer Lynch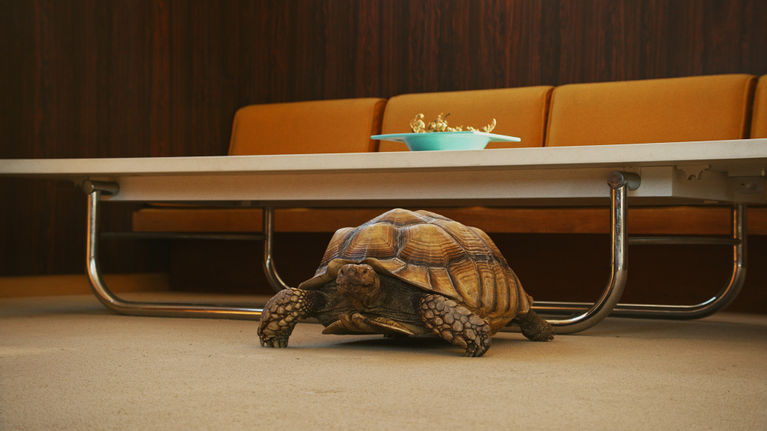 aemi On-Demand
2020: A Year in Review (Programme 1)
As we reflect and look back on a challenging year, we at aemi have selected this programme of international works with artists including Ben Thorp Brown, Viktoria Schmid, Luke Fowler, Simon Liu, Graeme Arnfield, Sasha Litvintseva and Beny Wagner. Many of the works included here are films that we encountered at festivals (back when in-person festivals were still taking place). Others are works we encountered later in the year through various online screenings and events and through discussions with artists, programmers, etc. Generally these are works that helped us make sense of this year, they represent just a few of the highlights we encountered in terms of international work, with a second programme of work to follow in January. Some of the works included here (Far From The Far Future) were created in response to the changed circumstances we now find ourselves in, while others (A Proposal to project in Scope) have taken on a new potency and weight when we revisited them in light of recent changes and transformations. There are also at play here a series of absences; absences that reveal themselves across the programme in a number of different ways. With this comes a poignant sense of loss but what we are also granted are some very clear indications of a way forward and also what precisely it is that will be important to carry forward with us as we venture into an unwritten and unknown future.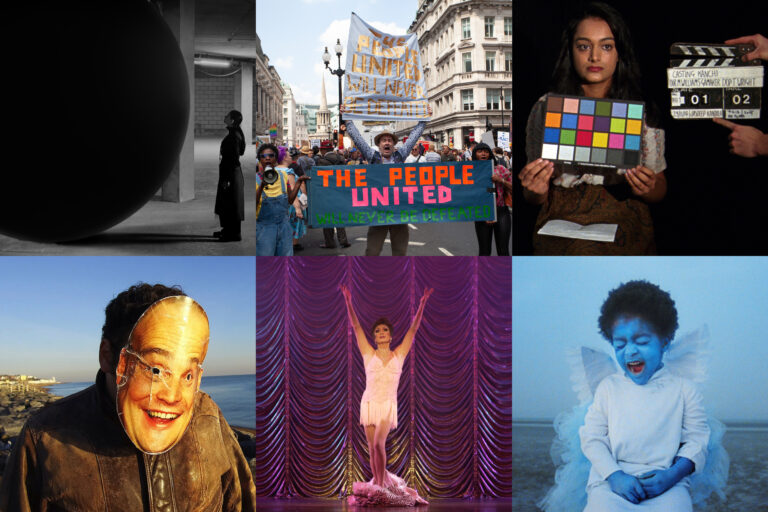 IN-REAL-LIFE RECOMMENDATIONS OVER THE HOLIDAYS
IMMA, Dublin – Ghosts from the Recent Past, group exhibition including films and artworks by Gerard Byrne, Phil Collins, Vivienne Dick, Isaac Julien, Margaret Salmon, and Suné Woods', amongst many others, co-curated by Assistant Curators at IMMA Rachael Gilbourne, Janice Hough and Claire Walsh, until 28 February 2021
Hugh Lane Gallery, Dublin – Worlds Without End, group exhibition featuring works by Elaine Byrne, Tony Cokes, Chto Delat, Dor Guez, Lawrence Abu Hamdan, Dragana Jurišić, Ari Marcopoulos, Mark Wallinger, amongst others, until 31 January 2021
Douglas Hyde Gallery, Dublin  – Yuri Pattison, the engine; The Artist's Eye: Steve Bishop, 17 December 2020 until 6 March 2021
TULCA Festival of Visual Art, Galway – recently opened gallery exhibition programme at TULCA Festival Gallery, Galway Arts Centre, 126 Artist-Run Gallery, Engage Art Studios, featuring 12 artist presentations including work by Rossella Biscotti, Rajinder Singh, Gernot Wieland, Forerunner (Tanad Williams and Andreas Kindler von Knobloch), Anne Tallentire, Sibyl Montague, AM Baggs, Suzanne Walsh, Rory Pilgrim, Saoirse Wall and more, until 18 December with a screening programme to follow in 2021; THREADS curated by Sarah Searson presents a new body of work by Austin Ivers at The Dock until 6 February
Crawford Art Gallery, Cork – Kevin Gaffney, Expulsion, until 31 January; Citizen Nowhere | Citizen Somewhere: The Imagined Nation, group exhibition featuring works by Willie Doherty, Anthony Haughey , Elaine Hoey, Alban Muja, amongst others, until 5 April 2021
VISUAL, Carlow – aemi Touring Programme 'Signals & Circuits' with Jenny Brady, Jussi Eerola, Laura Fitzgerald, John Smith, Deborah Stratman and Yoga For The Eyes, until 31 January 2021; Adrian Duncan and Feargal Ward, The Soil Became Scandinavian, until 22 February 2021
ONLINE VIEWING & EVENTS
aemi – The 2020 Film London Jarman Award Touring Programme screening until midnight tonight Tuesday 15 December; aemi & Isolation TV: Jesse Jones WE INTERRUPT THIS APOCALYPSE screening until 10 January with an online launch today 8pm GMT; aemi online: Orla McHardy, Goodnight (2020) with an introductory text by Fanny Howe, until January 2021; aemi-on-demand: '2020 A Year in Review, Programme 1', 'Revenant Images' curated by Patrick Hough, until March 2021
RTÉ Illuminations – Bassam Al-Sabah and Jennifer Mehigan, A Paradise Out Of A Common Field
Global Migration Collective – Assemble: a film trilogy Can You Hear Us Now?, This Is What We Call Progress and Waiting for Tomorrow by Anthony Haughey & The Global Migration Collective, commissioned by Fingal County Council's Infrastructure Public Art Programme 2017-2021
Askeaton Contemporary Arts – 'Only in Askeaton', a new media channel celebrating artworks made onsite including an interview between Stephen Brandes & Michael Holly, Magdalena Jitrik's A Painting in Askeaton and Poitín by Steve Maher, each week launching a new video addition to the channel
LUX Moving Image – The Spleen of New York, an introduction to and online screening of Stephen Dwoskin's first four major films; Shadows and Transmissions, a 'New Artist Focus' text by Tiffany Sia on George Clark's work and influences and curatorial approach to filmmaking; online exhibition Acting Out: Stephen Dwoskin by Philomène Hoël until 31 December; Jamie Crewe presents MEN'S WORK, screening event 17 Dec 6pm; more on LUX Player including feature film The Mindset Suite (2020) by George Barker
Huner Francis 'Missing Observer Studies' – Dirk de Bruyn, Death of Place (Annotated) (2018), this previously unpublished "annotated" version is accompanied by an opening note from de Bruyn, a thoughtful response from his son upon first viewing, and an introduction + interview by Micah Weber, until 16 December
Anthology Film Archives – 50th Anniversary programming includes Anthology's newly transferred to digital inaugural film programme from 1970 including Joseph Cornell's The Midnight Party; testimonials from filmmakers and artists including some specially created short films
Flatpack Festival – 'Six of the Best Isolation Films', compiled by Ian Francis, including This Is Not a Film by Jafar Panahi that was created under house arrest and premiered at Cannes in 2011
CIRCUIT Artist Film and Video Aotearoa New Zealand – 7558 Collective, A prophecy of darkness: AA – 06101769 (2019); Kahurangiariki Smith, He Tangi Aroha – Mama Don't Cry (2019 – ongoing) and MāoriGrl (2017); Jamie Berry, Waimāori (2017) and ĀKE, AKE, AKE (2020)
Video Data Bank – current programmes include 'Video Art and Mass Incarceration Part 1' programmed by Zach Vanes; Stephen Varble: videoworks
ARTIST OPPORTUNITIES, OPEN CALLS, FILM FESTIVALSUBMISSION DEADLINES
no–body's room, online video art screening collaboration with LUX London – Deadline: 16 December
Job Vacancy: Screen Ireland Liaison, Los Angeles – Deadline: 16 December
Pitching du Réel, Nyon, France – Deadline: 22 December
IndieLisboa – Regular Deadline: 23 December, Extended Deadline: 13 January 2021
European Media Art Festival No. 34, Germany – Deadline: 31 December
Flatpack Film Festival Birmingham –  Early Deadline: 31 December, Final Deadline: 31 January 2021
International Short Film Festival Oberhausen, Germany – International Online Competition Deadline: 3 January, International Competition Deadline (in the cinema): 1 February 2021
Onion City Experimental Film & Video Festival, Chicago – Early Deadline: 7 January, Regular Deadline: 4 February, Late Deadline: 4 March 2021
University of British Columbia, Vancouver – Assistant Professor of Teaching in the field of Film Studies, Deadline: 8 January 2021
Open City Documentary Festival – Earlybird Deadline: 11 January, Regular Deadline: 23 April, Late Deadline: 10 May 2021
Arts Council of Ireland Film Bursary Award – Deadline: 28 January 2021
Open Call Pixelache Festival, Helsinki – Deadline: 31 January 2021
Puttnam Film Award, Fastnet Film Festival, Cork – €20,000 to fund production of a live-action short film to be made on the Wild Atlantic Way in Cork with a theme reflecting 'The New Normal' – Deadline: 28 February 2021
PhotoIreland Festival 2021, film and moving image work welcome – Deadline: 1 March 2021
Gaze International LGBTQ+ Film Festival – Deadline: 1 June 2021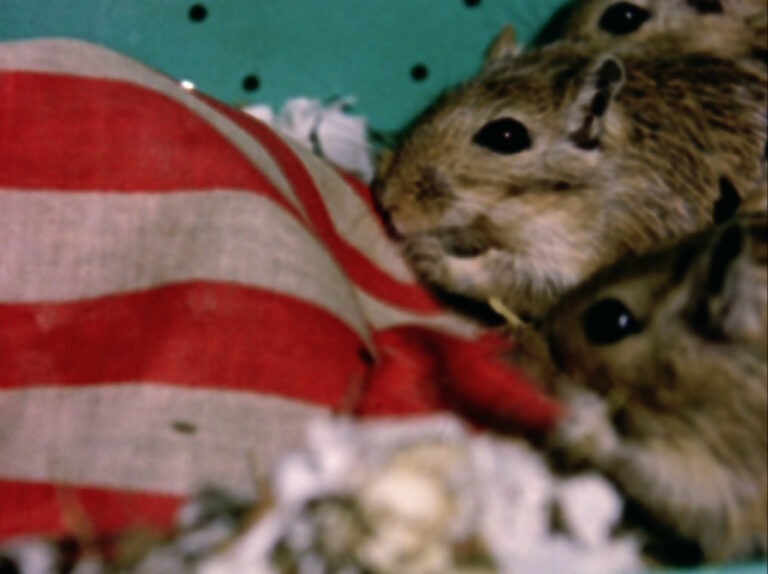 IN FOCUS
MEDIA CITY FILM FESTIVAL THOUSANDSUNS CINEMA
Online until 23 December, we highly recommend heading to THOUSANDSUNS CINEMA, an online programme by Media City Film Festival highlighting their history. Featuring selections of artists showcased by MCFF over twenty-five years, THOUSANDSUNS presents short and feature-length films, previous MCFF commissions, fellowship screenings, retrospectives, and more.
Conceived as a working space, moving image artworks exhibited in THOUSANDSUNS CINEMA are each screening for a limited time. Currently on view are multiple films by:
Mati Diop, Ephraim Asili, Barbara Hammer, Sky Hopinka, Ana Vaz, Karimah Ashadu, Colectivo Los Ingrávidos, Ben Rivers, Nazlı Dinçel, Christopher Harris, Parastoo Anoushahpour, Faraz Anoushahpour, Ryan Ferko, Michael Snow, Rajee Samarasinghe, Thirza Cuthand, Keewatin Dewdney ,Chris Kennedy, Terra Long, Alexandre Larose, Joyce Wieland, Sylvia Schedelbauer, Daïchi Saïto, Christopher McNamara, Philip Hoffman
Image: Joyce Wieland, Rat Life and Diet in North America, 16mm film, film still, 1968