aemi Newsletter February 2023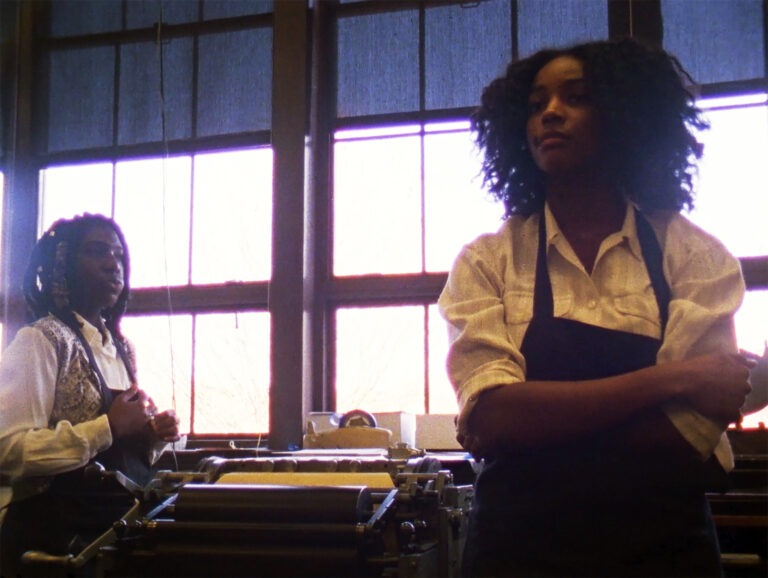 Hi there,
As we step into the second month of the year and things start to get brighter, we have much to highlight and draw your attention to. To start with, we are excited to announce the recipient of the jointly offered aemi & SIRIUS Commission 2023 is Lisa Freeman. Lisa's films and performances are set within specific geographic and architectural landscapes. They draw power and economic structures into question and explore how intimacy might be employed as a form of resistance. We were delighted to show Lisa's Slipped, Fell and Smacked My Face off The Dance Floor on aemi online at the end of last year and thrilled to be working with her again in this capacity. To read more about Lisa's practice and the 2023 commission see here. 
We also wanted to share audio recordings of both the recent Arts Council Film Funding Clinic, and our interview with film artist Tadhg O'Sullivan, which are available to stream on SoundCloud and YouTube. This free public event, which was held at the Goethe Institute last month, gave invaluable insight into funding opportunities for film artists, and a long-form conversation with Tadhg explored the role of The Arts Council in supporting the development of his career as a film artist. Both recordings would be useful ahead of upcoming deadlines including Arts Council's Film Project Award in March, all of which are highlighted in the upcoming deadlines section of our website.
aemi presents: Kevin Jerome Everson at IFI
Rescheduled from last December, our next screening on March 9th at the Irish Film Institute is a rare opportunity to experience a programme of work by Kevin Jerome Everson, a Guggenheim recipient and Berlin Prize winner. Curated by aemi with thanks to Everson's regular producer Madeleine Molyneaux of Picture Palace Pictures, this is the first screening in Ireland focused on the solo and collaborative work of this internationally revered chronicler of Black American experience. The films here, all shot on 16mm, capture the quiet but enduring power of Everson's open-ended work, which is as affecting in its candid depiction of Black American life as it is when contemplating universal phenomena such as the July 2019 solar eclipse over the skies of coastal Chile. You can read more and book tickets here
Festival season
Elsewhere it's film festival season, and with DIFF kicking off last night we've highlighted some artist film picks below. Best of luck to Grainne and the rest of the team on what looks like an exciting programme! Berwick Film & Media Arts Festival also kicks off on March 3rd. Always a great festival, there is a particularly strong showing this year in terms of Irish film, including work by Holly Marie Parnell (whose film Cabbage we have been delighted to support through our affiliate programme and which also features in our 2023 touring programme); a new film by Jenny Brady; a screening of Myrid Carten's Sorrow Had a Baby (which we commissioned in 2022); as well as Cat and Eimear McClay's latest work. Beyond these screenings, the festival has new work by artists previously screened by aemi including Deborah Stratman, Soda Jerk, and Graeme Arnfield. A great festival and great line-up! 
Before we sign off we also wanted to highlight this really nice piece from Film Ireland about our recent screening with Project Arts Centre of The Early Works of Cheryl Dunye curated by Renèe Helena Browne. We were so pleased to have the chance to platform Cheryl's early work and to see so many of you there.
Very best wishes,
Daniel Fitzpatrick, Alice Butler, and Áine Stapleton
Selected recommendations 
VISUAL, Carlow – A new research and exhibition project by Fiona Hallinan, 'We Turn Towards An Ending and Pay Attention', is showing at VISUAL Carlow's main gallery space from February 4th to May 14th 2023. The exhibition features the debut screening of a new film work, Making Dust, and a sculptural installation titled Fragment Meditation. Collaborating with artists in various disciplines, including visual art, music, filmmaking, and academic research, Hallinan offers a portrait of the destruction of one of Ireland's notable ecclesiastical buildings, the Church of the Annunciation in Finglas, Co. Dublin. We were delighted to support Fiona during the creative process of her remarkable film by platforming a work-in-progress version of Making Dust as part of one of our Rough Cut events in 2021.
Irish Film Institute, Dublin – Concrete Keys by Natasha Bourke. One of the indisputable highlights of last year's Cork International Film Festival was watching Natasha's extraordinary film with a packed, sold-out audience. Concrete Keys is an experimental feature that creates a poetic parallel universe to evoke the tragic and poignantly comic structures of self-preservation in an ever-changing world. It also tracks the closure, and eventual demolition, of what was once the FÁS building in Cork City, a building which had in its later years provided key resources for artists in the city. Concrete Keys is an experience unlike any other – humorous and haunting, moving and unsettling, the film holds up a distorted mirror to the subconscious of both corporate and creative worlds as well as all of their forgotten ghosts.
Douglas Hyde Gallery, Dublin – Golden Fleece Award-winning, multi-media artist Bassam Al Sabah's newly commissioned work, titled 'IT'S DANGEROUS TO GO ALONE! TAKE THIS', is now in its final week! Catch it before it goes. Bassam's moving image work, Dissolving Beyond the Worm Moon, was presented as part of the 2022 aemi online series.
Online – Those of you interested in accompanying text for moving image might like to check out a new online exhibition Landscape and the Moving Image by artist and writer Catherine Elwes, which is supported by our friends at LUX. And Three Dollar Bill Cinema is offering a weekly drop-in 'Queer Screenwriting Accountability Group' to support the creation of queer film.
Selected upcoming opportunities for film artists 
Upcoming open calls, film festival submission deadlines and artist opportunities include The Arts Council Film Project Award, Fire Station Artists' Studios Open Call for 5 Residencial Awards in 2023, the 68th Cork International Film Festival and Media City Film Festival are both open for submissions, and the final call for a Master Class in Experimental & Personal filmmaking with Iranian-Irish filmmaker Rouzbeh Rashidi at the Berlin Art Institute.
Check out more national & international open calls, film festivals and opportunities here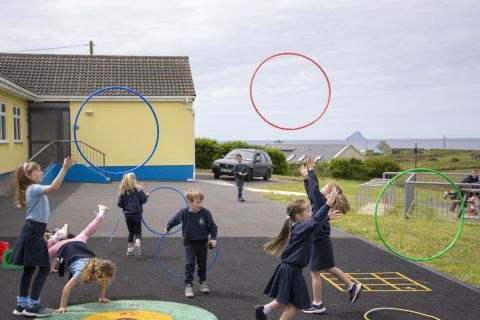 InFocus: Dublin International Film Festival 
The 2023 edition of Dublin International Film Festival kicked off last night and runs until 4th of March. This year's outing features two Arts Council Reel Art premieres, both of which will screen at the Irish Film Institute. Michael John Whelan's latest project Fields of Darkness explores diverse physical and metaphorical perspectives on darkness, weaving together stories from archaeology, spirituality, astronomy, music, and blindness. Notes from Sheepland directed by Cara Holmes bursts with candid observations of the lipstick-wearing, always swearing, no-nonsense artist and shepherd, Orla Barry. There is also a virtual screening of I Must Away by director Dennis Harvey which follows four migrants, including Harvey, who have each left home to rebuild their life abroad and that film was part of aemi's Rough Cut series in 2022. Then on Saturday, March 4th, a double bill of films by director Artavazd Peleshyan will be followed by a Q&A hosted by Tadhg O'Sullivan (To The Moon).
aemi is funded by The Arts Council