Newsletter – February 2021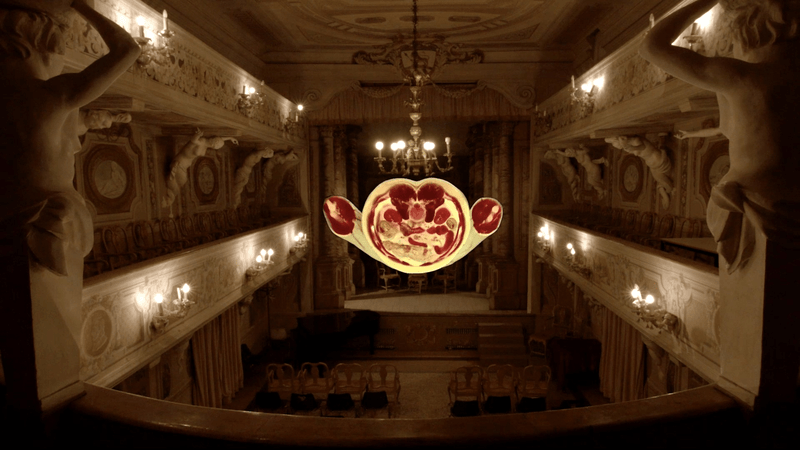 Hello there,
Hope this finds you as well as can be in current circumstances. Here at aemi things are busy as we launch several new programmes this month and next that we wanted to let you know about. We also have a number of opportunities and submission deadlines and some great online events both locally and internationally to draw your attention to.
We are very excited to launch our second '2020: Year in Review' programme on aemi-on-demand, our recently launched online platform. This programme features seven truly remarkable films from Onyeka Igwe, Laure Prouvost, Sky Hopinka, Timothy Smith, Glenn Belverio, Rhea Storr and Lynne Sachs. This newly curated programme is an overview of some of the very best international works that we encountered last year. It was also a chance for us to try to process the impact of this last year and identify what is most important to us now and moving forward. Our two Year in Review programmes exist in conversation but this second programme is more explicitly future-oriented with a focus on forms of collective resistance and togetherness that seem more vital than ever. This weekend is also the last opportunity to see both programmes together, as the first programme will finish its run on Monday.
From 5-9 March we are delighted to team up with Dublin Feminist Film Festival and IFI to bring the excellent and unmissable documentary Sisters with Transistors to Irish audiences. Sisters with Transistors is a celebration of true pioneers in electronic music, featuring Daphne Oram, Pauline Oliveros, Delia Derbyshire, Suzanne Ciani and Laurie Spiegel. Directed by Lisa Rovner and narrated by Laurie Anderson, the film sheds light on these largely untold sonic histories using a mix of archival footage, interviews and audio recordings. You can find a trailer for the film here and booking is now available. We will also be doing a watch-along and post-screening discussion of the film to mark International Women's Day on March 8th. This discussion led by Kate Butler will be free to attend and will feature responses to the film from a number of Irish artists, musicians and educators carrying forward the legacy of these pioneers. More info and ticket link here
Beyond this, aemi continues to offer artist support sessions through our affiliate programme, these one-on-one sessions with aemi directors are free and at the moment take place virtually so are available throughout the country, as well as to Irish artists and filmmakers living and working internationally. These sessions typically cover anything from project completion and realisation to funding and exhibition strategies so do feel free to get in touch if you are interested in talking to us. You can do so by emailing info@aemi.ie.
As always you can find us on Twitter and Instagram for regular updates.
Thanks and talk soon
Alice Butler, Daniel Fitzpatrick & Emer Lynch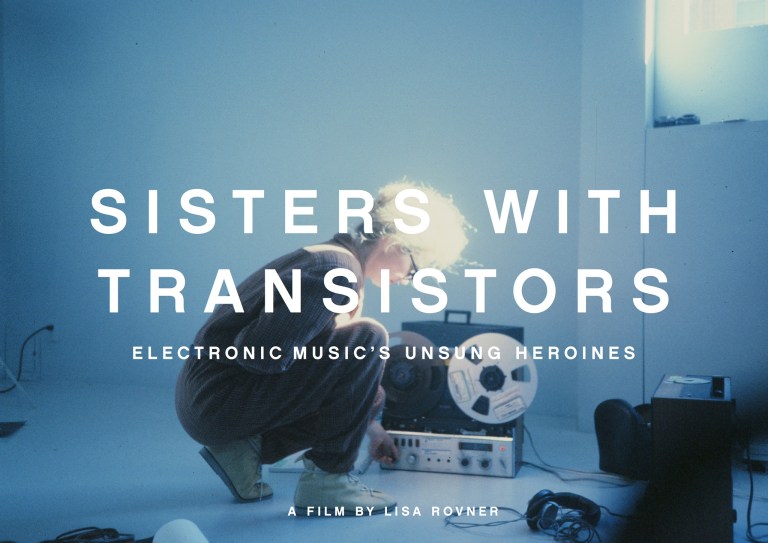 ONLINE VIEWING & EVENTS
aemi – Sisters with Transistors with Dublin Feminist Film Festival & IFI@Home, 5 – 9 March with live Q&A on International Women's Day 8 March
New on 'aemi-on-demand' 2020 A Year in Review (Programme 2) Onyeka Igwe, Lynne Sachs with and for Barbara Hammer, Sky Hopinka, Timothy Smith, Glenn Belverio, Rhea Storr, Laure Prouvost
2020 A Year in Review (Programme 1) Ben Thorp Brown, Viktoria Schmid, Luke Fowler, Simon Liu, Graeme Arnfield, Sasha Litvintseva & Beny Wagner, until 28 February 2021
Revenant Images curated by Patrick Hough, until 7 March 2021
'aemi online' in partnership with EVA International Curraghinalt by Emily McFarland (2019/ 2020) with introductory text by Matt Packer, until 13 April
Douglas Hyde Gallery – James Richards, Radio at Night (2015), until 25 February
Le Cinéma Club – Black Power in America: Myth or Reality? (1986) a film by William Greaves with Lerone Bennett Jr., Flo Kennedy and Franklin Thomas, a vibrant time capsule of Black American progress after the civil rights movement. Until 25 February, new film every week
Rencontres Internationales Paris/ Berlin – online programmes live from The Louvre auditorium including films such as Deborah Stratman's Vever (for Barbara) (2019), Beny Wager's Coal Mine in the Canary (2020), Freja Sofie Kirk and Kjær Esben Weile's Industries of Freedom (2020), daily live-streamed programmes such as 'Double Cinema', 'Capital Cluster' and 'The machine man and ecstasy' until 28 February
CIRCA – February Artist: Tony Cokes, programme featuring daily live-streamed presentations, until 28 February
The Courtauld – 'Images of Feminist Resistance', talk by film artist Helen Cammock, Sunday 3 March 5pm GMT
Mascara Film Club – Onyeka Igwe, Specialised Technique (2018), until 3 March
Vdrome – Steve Reinke and James Richards, What Weakens The Flesh Is The Flesh Itself (2017), introduced by Florence Ostende, introduced by Gina Buenfeld-Murley. Until 3 March
Berlin International Film Festival – the 71st Berlinale Film Festival is taking place in two stages this year, phase one is online and  includes live-stream events and programmes such as 'Conquering Dreamlands: The Public Berlinale Talents Programme', 1 – 5 March
Copperfield Gallery – Rä di Martino, Afterall (A Space Mambo), until 5 March
LUX Moving Image – the first in a series of rare screenings and discussion events exploring the experimental filmmaker Stephen Dwoskin's complex relationships with disability, accessibility, care, illness, and sexuality, Dwoskin, disability, and…accessibility: Face of Our Fear, Friday 5 March 7pm; D/deaf Artists' Film Commissions: Captioning on Captioning (2020)  by Louise Hickman and Shannon Finnegan and Silence (2020) by Nina Thomas, until 16 March
Art Exchange – Maeve Brennan, Listening in the Dark, 2018, until 7 March
CCA Goldsmiths – Hardeep Pandhal, Ensorcelled English (2020)
MUBI – John Smith, Citadel (2020), as part of the Brief Encounters, new international short films by filmmakers and artists
Whitechapel Gallery – Rehana Zaman, Sharla, Shabana, Sojourner, Selena (2016), until 28 March
Film and Video Umbrella – newly premiered film by Kyla Harris and Lou Macnamara, It's Personal (2021) and available to watch with audio description, further featured videos include Open Music Archive's Everything I Have Is Yours (2019) and Jem Finer's 51º 30' 44" N, 0º 0' 38″ E (2014)
Ann Arbor Film Festival – 59th festival edition, programme announcement on 1 March, festival online 23 – 28 March
Dogwoof – Mark Cousins, A Story of Children and Film (2013) available on-demand, and a selection of international features available to rent and buy available worldwide
MUDAM Luxembourg – 'Me, Family', online exhibition featuring moving image works by Harun Farocki, Sophia Al-Maria, Wong Ping and Marianna Simnett, until 30 June
Sentient Art Film – 'My Sight is Lined with Visions: 1990s Asian American Film & Video', including The Blindness Series directed by TRAN T. Kim-Trang (1992-2006), eight short videos exploring the many resonances of blindness, from eye-lid surgery, video surveillance, to word-blindness, and Fresh Kill (1994) the first feature film from artist and digital pioneer Shu Lea Cheang, until January 2022
ARTIST OPPORTUNITIES, OPEN CALLS, FILM FESTIVAL SUBMISSION DEADLINES
Echo's Bones, open call – forthcoming film-making project by artist Sarah Browne with autistic young people in north Dublin (aged 16-21) exploring Fingal & autistic representation via Samuel Beckett. More info: information session
Fingal County Council Artists' Support Scheme 2021 – Deadline 26 February
GAZE International LGBTQ+ Film Festival: Festival Manager – Deadline: 28 February
Puttnam Film Award, Fastnet Film Festival, Cork – €20,000 to fund production of a live-action short film to be made on the Wild Atlantic Way in Cork with a theme reflecting 'The New Normal' – Deadline: 28 February
Sheffield Doc Fest – Late Deadline (Arts entries): 1 March
PhotoIreland Festival 2021, film and moving image work welcome – Deadline: 1 March
Onion City Experimental Film & Video Festival, Chicago – Late Deadline: 4 March
IMMA Residency: A Radical Plot – Deadline: 10 March
Cork International Film Festival – Earlybird Deadline: 12 March, Regular Deadline: 21 May, Late Deadline (4 categories): 16 July, Irish Shorts Late Deadline (4 categories): 6 August
Berwick Film & Media Arts Festival – Regular Deadline: 26 March, Late Deadline: 16 April
Autograph, open call for online events – Deadline: 29 March
Still Voices Short Film Festival – Regular Deadline: 31 March, Late Deadline: 30 April, Extended Deadline: 31 May
International Film Festival Marseille – Deadline: 31 March
Ji.hlava International Documentary Film Festival – Deadline for films released in 2020: 31 March, Deadline for films completed in 2021 and released by May: 31 May, Deadline for  rough cuts and films that have so far not had a festival world premiere: 31 July 2021
Culture Ireland, now also accepting applications to support presentation by Irish artists online provided the artist has an international presenting partner – Deadlines in 2021: 1 April, 1 June, 1 August, 1 October, 1 December
The One Minutes, open call – The Fields of Algorithms by Larry Achiampong and David Blandy Deadline: 1 April
Gaze International LGBTQ+ Film Festival – GAZE West  Shorts Deadline: 1 April, Regular Deadline: 1 June, Late Deadline: 22 June
Arts Council of Ireland: Agility Award – Deadline: 8 April
Arts Council of Ireland: Film Project Award – Deadline: 15 April
Yamagata International Documentary Film Festival 2021, Japan – Deadline International Competition: 15 April, Deadline New Asian Currents: 15 May
Open City Documentary Festival – Regular Deadline: 23 April, Late Deadline: 10 May
Aesthetica Film Festival – Regular Deadline: 31 May, Late Deadline: 7 June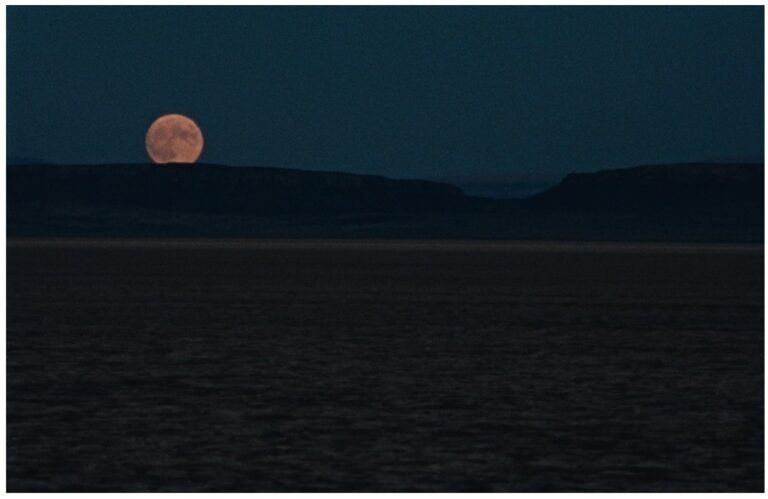 IN FOCUS
Artist film at Virgin Media Dublin International Film Festival
Running 3 – 14 March
There are a number of interesting films to catch at Dublin International Film Festival which like most festivals has taken its programme online this year. First among these is the Irish premiere of Tadhg O'Sullivan's To The Moon on Friday 5 March (tickets available here). We worked with Tadhg when this film was at a an early stage of development for a project called Process | Event and we are delighted to see the finished work.
In addition to this, Tadhg's producer on that film Clare Stronge will take part in a live industry event titled Working with International Archives. Other highlights include an in-conversation event with Steve McQueen, Black Women Filmmakers: A Student Seminar, a screening of Julie Dash's Daughters of the Dust, a restoration of Rene Clair's Paris Qui Dort and the pigs' eye view doc Gunta. Tickets and info at www.diff.ie