Newsletter – January 2023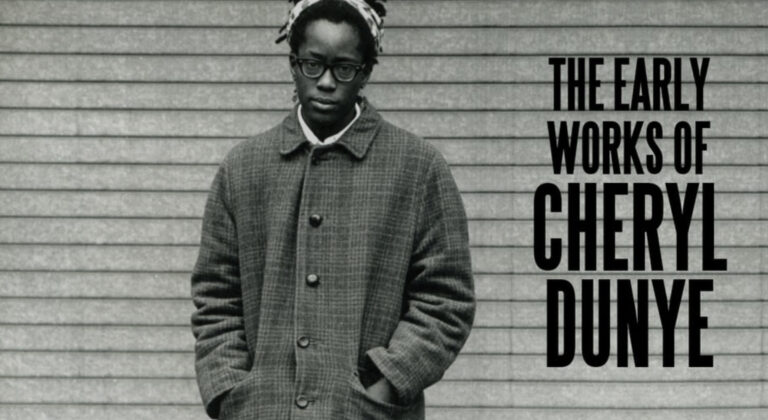 Hi there,
Wishing everyone a happy new year and hope January is off to a good start.
At the Goethe-Institut Ireland today we are kicking off aemi's 2023 programme by hosting the Arts Council Film Funding Clinic, followed by a career interview with film artist Tadhg O'Sullivan. We plan on making an audio-recording available on our website and social media afterwards, keep an eye out for that.
We're also thrilled to launch aemi's first artist-led screening event of the year: The Early Works of Cheryl Dunye, selected and presented by Renèe Helèna Browne. aemi is partnering with Project Arts Centre to present this programme, taking place in-person in The Cube space at Project on Saturday 4th February at 6.30pm. This event is the first screening in Ireland of the early works of Cheryl Dunye, the director of the seminal The Watermelon Woman and innovator of a new form of cinema about Black lesbian life. Cheryl Dunye's films will be introduced in-person by artist Renèe Helèna Browne as part of their project 'Rebuilding Urania' (2021-ongoing).
Online, today is the final day to catch Lisa Freeman's video of her pioneering work Slipped, Fell and Smacked My Face off The Dance Floor on 'aemi online'. Dennis McNulty's accompanying introductory essay is a valuable addition to the growing archive of commissioned texts available for Irish and international researchers interested in artist film.
Finally then, we at aemi want to express our eternal gratitude to Emer Lynch who will sadly be leaving us at the end of this month for greener pastures. Emer has been an essential part of the aemi family for the past three years and her contribution has been immeasurable. We are also delighted to have Áine Stapleton stepping into the role as an interim replacement. Welcome to the team Áine.
Very best wishes,
Daniel Fitzpatrick, Alice Butler, Emer Lynch and Áine Stapleton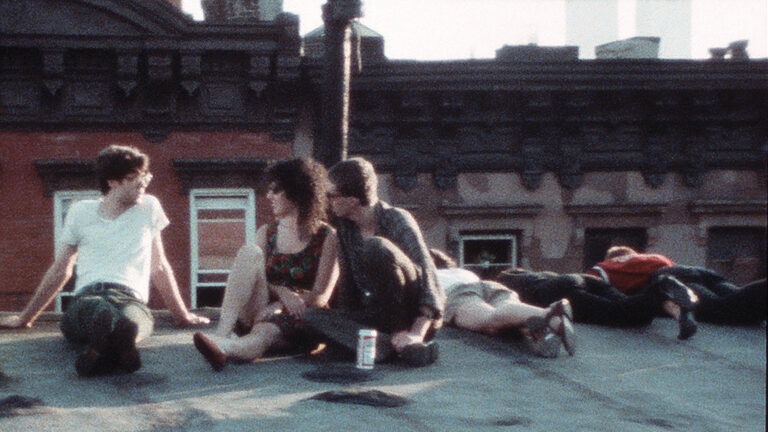 Selected recommendations 
New York Our Time, Triskel Arts Centre, Cork – Vivienne Dick's intimate 2020 documentary contrasts the concerns of present-day living in New York with the bohemian wildness of the city in the late 70s. Screening Thursday 26 January, followed by a Q&A with the director
Glean: Focus on filmmaking, Edinburgh (online) – chaired by Professor Melanie Bell whose area of expertise is in Gender and Film, this digital event will focus on early 20th century women filmmakers in Scotland and will discuss the film production of that period, the ethics of filming others, and caring for their work, 7pm Friday 27 January
Claí na Péiste (Worm's Ditch), Temple Bar Gallery + Studios, Dublin – film-noir aesthetics hint at the undertones in Sibyl Montague's darkly-psychedelic folk tale, film installation running until 19 February
Selected upcoming opportunities for film artists 
The Arts Council, Film Bursary Award & Agility Award – Deadline: 9 February
Oberhausen Seminar 2023 call for applications – Salla Tykkä will lead this year's annual experimental course exploring contemporary artists' moving image practice in the context of the renowned Oberhausen international film festival in Germany, deadline: 15 February
Global Cinemas/Cinemas of Diversity and Inclusion (Contemporary Screen Studies/Practices) – funded PhD opportunity with Ulster University, deadline: 27 February
Check out more national & international open calls, film festivals and opportunities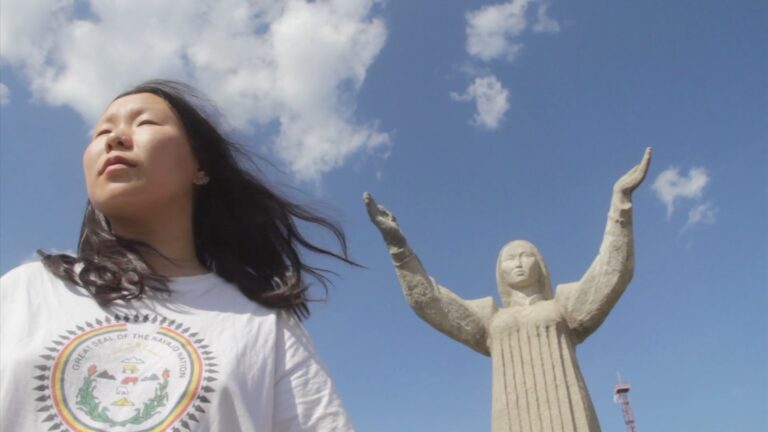 InFocus: Media City Film Festival online exhibition
Thousandsuns Cinema: Indigenous Edition in partnership with COUSINMedia City's new online exhibition is taking place in partnership with COUSIN, a collective supporting Indigenous artists expanding the form of film. If you missed catching Sky Hopinka's films within recent aemi programmes, this online exhibition offers a great chance to engage with a number of Sky's films including małni – towards the ocean, towards the shore, a recent 2020 feature. Sky Hopinka and Adam Piron are two of the founders of COUSIN and they discuss this exhibition in depth on The Film Comment's podcast. The full selection comprises an incredible 60+ films, this exhibition decenters the white gaze and shines a light on compelling and diverse films and filmmakers. Not to be missed!This online exhibition is streaming for free, available globally, until 30th January
aemi is funded by The Arts Council